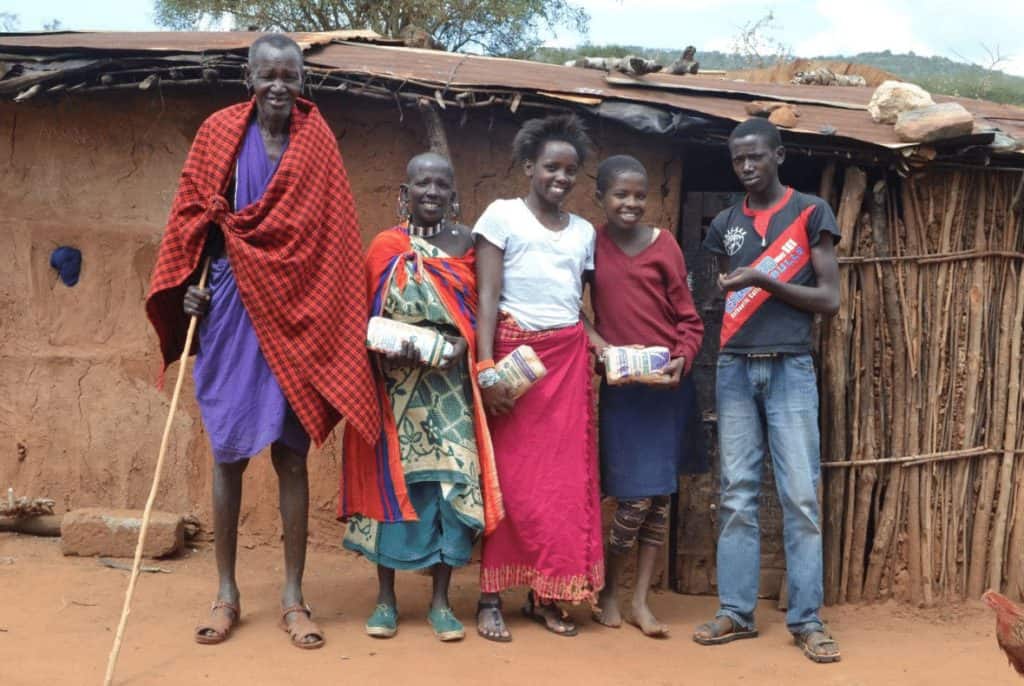 Nineteen-year-old Janet is the third of nine children born to peasant farmers in Kenya. Since she was seven years old, Janet dreamed of going to school so she could become a productive member of her community. She asked her parents to let her enroll, even though none of her other siblings attended school.
However, when she was nine years old, her parents arranged for her to be married to a 60-year-old man. Sadly, this is common practice in Maasai culture. Her marriage was intended to be an economic benefit to her family, who did not have any goats or cows, and was one of the poorest homesteads in the area.
Janet was devastated by this plan, and despite her young age, she decided to take control of her own destiny. Two days before the wedding, Janet awoke at 4 am and, in the pre-dawn darkness, ran 4 km (2.5 miles) to seek help at the local government offices.
"Nothing could stop me from running for assistance," Janet said. "I did not worry whether I would meet a monster or not, I was fully determined to run away from the early marriage."
Luckily, Janet located the government offices that same day and was admitted to a school and rescue center that supports girls escaping female genital mutilation (FGM) and early marriages.
She started attending classes, and she completed her primary education in the same facility. ADRA Germany supported Janet's stay at the rescue center, as well as her primary education and four years of secondary school.
"My parents apologized for what they had planned, and decided to send all my small sisters to school, with no plans of marrying them off."
Janet is now in her final year of secondary school and plans to become a nurse. She was the first girl from her community to go to school, and her example has helped parents in her community understand the importance of education.
"If it was not for the help and support of ADRA, I would be an illiterate and poor mother with more than seven children.
"Although I was privileged to get daily provisions of food, it hurts knowing that my family back at home can only afford to have one meal a day because of the drought. Sometimes they go for days without a single meal. ADRA gave us food enough to last us over a month! What more can I ask for in a family where we have not had any stock of food?"
In Kenya, 23 counties have been seriously affected by drought. Being a pastoralist community, the Maasai are wholly dependent on their livestock for milk and meat. Their economy revolves around their animals, so for them, the death of livestock is like the collapse of the banks. Parents have nothing to feed their children, and some students who attend day school are dropping out due to a lack of food. The most vulnerable are young girls like Janet, who are at risk of being married off early in exchange for livestock.
ADRA Kenya, in partnership with ADRA Germany, came to the aid of Janet's community with an emergency food distribution targeting the most vulnerable families, as identified by local chiefs, the local church, and the Tawanga Women's Group. Through this emergency intervention, it is hoped that more children will be able to remain in school, and fewer girls will be forced into early marriages.