In this age of constantly updating information, even major stories disappear quickly from the headlines. That doesn't mean the event has ended or the issue has been resolved, but you might need a reminder of how much has happened this year and how much of an impact you've made!
Take a look at what you have made possible for four of ADRA's biggest stories of 2021.
An Evolving Pandemic
There is no humanitarian need that wasn't heightened by the COVID-19 pandemic. People not only lost loved ones, they also lost income, food security, education, safety, and so much more.
We hoped that 2021 would see the end of the pandemic, but instead we found ourselves facing an evolution of needs. Thanks to you, ADRA is now working with communities to build ways forward, including support for livelihoods, feeding families, getting kids back to school, and equitable access to health solutions.
This doesn't mean we could turn our backs on urgent emergency needs. When a massive swell in COVID-19 cases swept across countries in South Asia, hospitals couldn't keep up with the surge and oxygen supplies were depleted. ADRA was blessed to partner with Adventist healthcare facilities throughout the region, and we were also blessed to receive an overwhelming outpouring of donations from supporters like you!
This generosity allowed us to support medical facilities in multiple South Asian countries with critical resources. We were even able to provide an oxygen generation plant (OGP) to METAS Adventist Hospital in India. With the OGP, the hospital can now generate its own medical-grade oxygen from the air outside, which means they will always have enough oxygen for their patients.
That kind of impact is truly lifesaving, but did you know that six more OGPs will soon be delivered to medical facilities across India? It's true, and it's all thanks to our partners and supporters.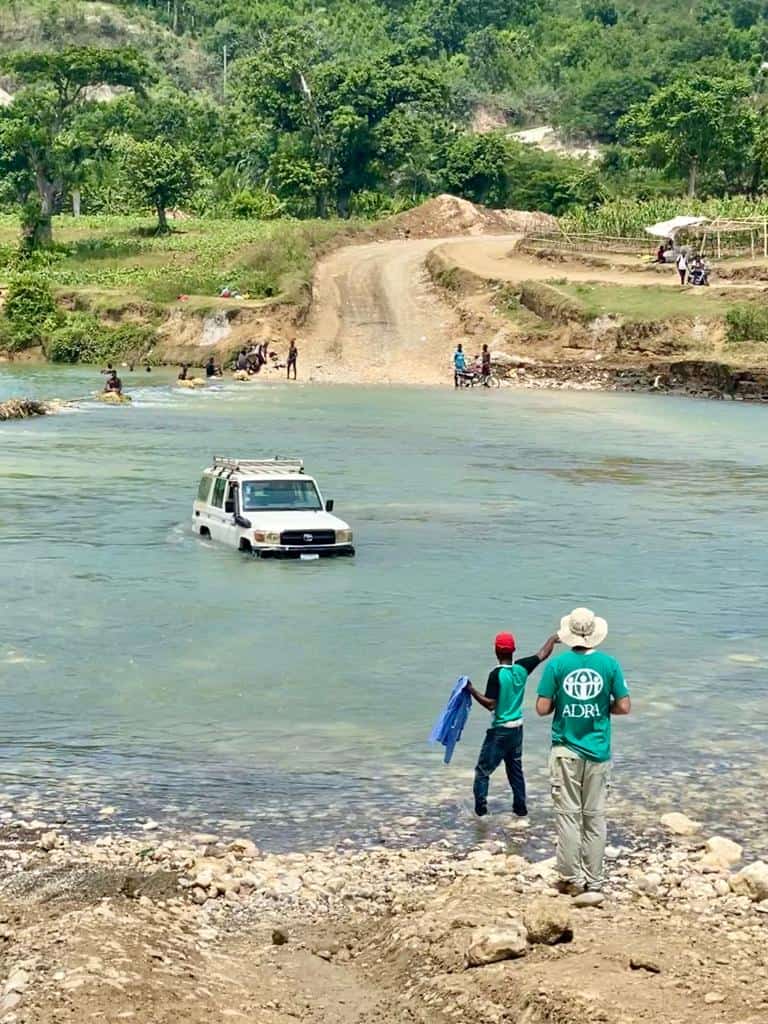 An Earthquake in Haiti
In a year marked by pandemic crisis response and global unrest, Haiti stole the world's attention in August when a massive 7.2 earthquake rocked the country. More than 2,200 deaths and close to 13,000 injuries were reported, not to mention the thousands of homes, schools, and businesses damaged and destroyed.
Working in Haiti has very unique challenges, but your urgent support helped our Haitian team and emergency response team reach even the most remote communities with life-saving emergency assistance! In addition to providing food, clean water, and other critical needs, ADRA partnered with Haiti Adventist Hospital to provide urgent orthopedic care to those with injuries from the disaster. Plus, we covered travel costs for those who live far from the hospital and set up medical tents in communities who lost essential facilities.
As you know, our work doesn't end when the initial response has passed. The outpouring of support we received means that we can help communities for the months and years still to come! Our next step is helping to rebuild schools so that children can once again focus on their education, and working with structural engineers to ensure that the schools will withstand any future disasters.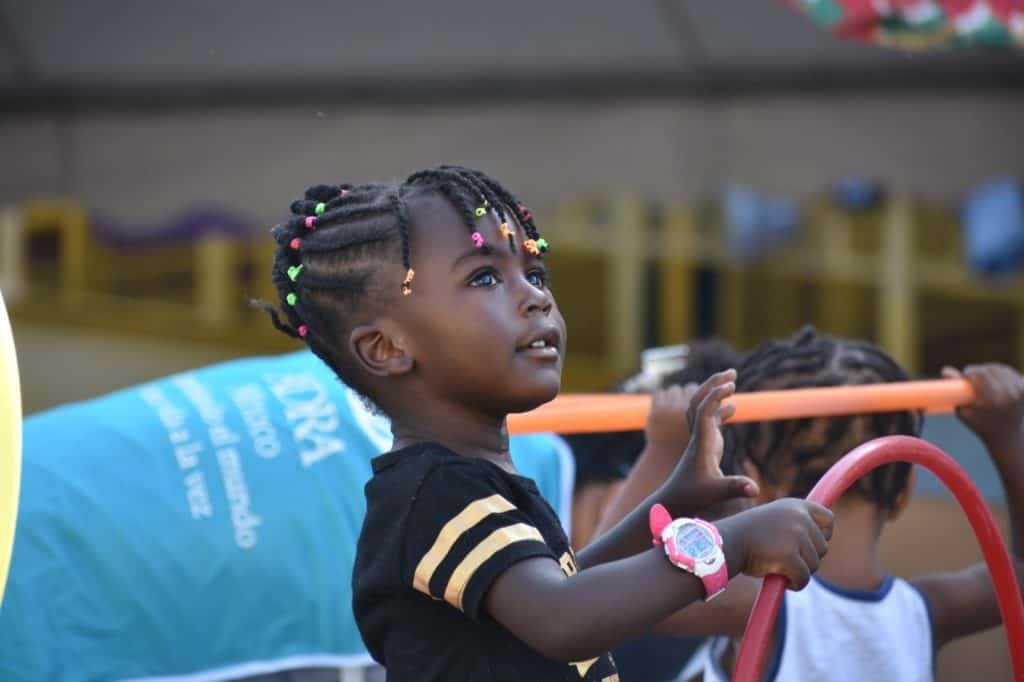 People on the Move
The earthquake devastation in Haiti would have been more than enough for one country to handle, but it was just one more reason to uproot Haitians from their country. Thousands had already left the country due to violence and tension, and the earthquake made living conditions in the country even worse.
Outside of a major disaster, you might think a global pandemic would lead to fewer people seeking refuge away from their homeland. Instead, we have seen a rise in numbers. Right now, an astounding 82.4 million people in the world have been displaced by violence, human rights violations, conflict, or insecurity—that's every 1 in 95 people!
ADRA is blessed to meet people where they are, even when it's on the move, and support them with essential needs. You have likely heard about people fleeing the lives they know in Venezuela, South Sudan, Tigray, Ethiopia, and so many more places where they are threatened by conflict and crisis. We hope you find comfort knowing that your donations and prayers are providing support to those in all the places you are seeing in the headlines.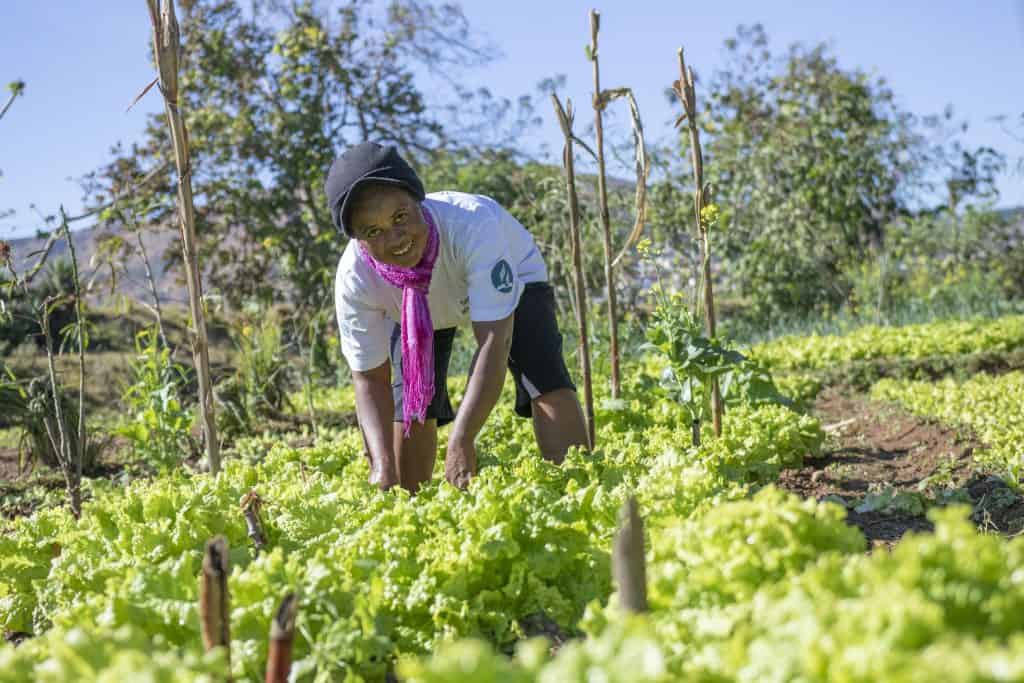 Hunger on the Rise
Much of the progress made against global hunger over the past few years was undone by the pandemic and by worsening natural disasters. Fighting hunger on such a massive scale may seem daunting, but what if we told you that it often comes down to what we can do together for one community, one home, one person?
Eliane proves the power of reaching one person with her bountiful garden in Madagascar. After receiving agriculture and culinary training from ADRA, she shared her knowledge with 10 other women in her community who each taught 10 more, who each … you get the picture!
"I acquired a lot of new skills and experience from the training from ADRA," Eliane said. "First, we received training in agriculture. Once [the others] saw my harvest, they straight away decided to learn as well. They wanted to know, for example, how to grow nice lettuce like mine."
Your investment in people like Eliane means success will continue to be shared and hope will continue to grow in countries around the world!
Your generosity in 2021 means support in a crisis and so much more for people everywhere ADRA works. We are so grateful for you.