How do you wash your hands effectively when you don't have running water?
That's the challenge faced every day by many people living in poverty…often with deadly consequences.
Enter the tippy-tap: a simple solution that's saving lives around the world.
Tippy-taps can be found outside homes, schools, and health clinics across the globe.
In one project alone in Madagascar, nearly half a million people are living healthier and happier lives because of the water, health, and sanitation training ADRA has provided…thanks to the generosity of ADRA Angels and other supporters.
Sometimes, a household's first tippy-tap is initiated by the youngest members of the family. Children learn about tippy-taps in school, then come home and tell their parents, "Every family should have one!"
The parents say, "Fine, you give it a try." So the kids find the materials and built a tippy-tap themselves.
Because the tippy-tap can be made from items that are locally available, there are no expensive parts to buy or ship in. Generally, the only manufactured item you need to have is a bottle.
Even then, once people see the basic model, they say, "Oh, I can do better than that!" As their creativity starts bubbling, they discover ever-more ingenious ways to use the foot pedal or carve a decorative wood pulley. In central Madagascar, building the most novel tippy-taps has turned into a competition between communities.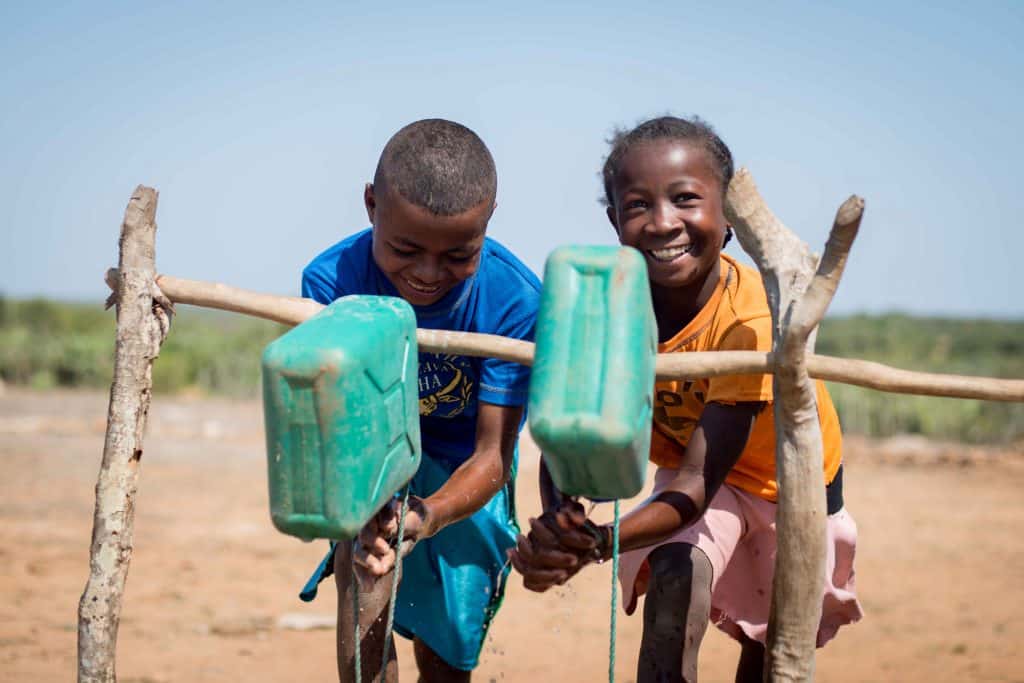 Some families love their tippy-taps so much that they are building two: one in front of their latrine and another next to where their food preparation is done.
When people are taught to build their own tippy tap, they may not be given materials, but they are getting something far more important…something even more important than clean hands.