Humanitarian agency works to tackle denial of the coronavirus within local communities amid the country's ongoing health crisis
(TANZANIA) November 12, 2021 – Among the 59 million people who live in Tanzania, home to Africa's highest mountain, Kilimanjaro, countless people in the nation to date do not believe that COVID-19 is real nor exists.
The Adventist Development and Relief Agency (ADRA) in Tanzania has been working in the country to lend support during the pandemic but shifted its efforts to focus on breaking barriers to COVID-19 awareness and prevention.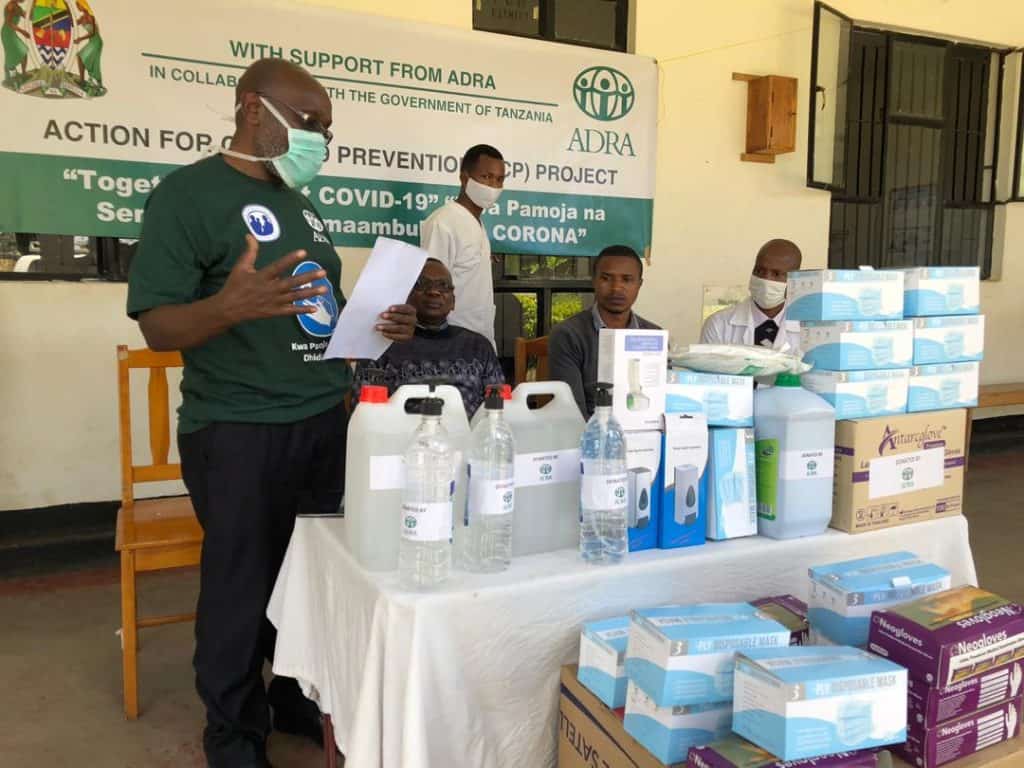 "There is still a lot of divide among the Tanzania population about COVID-19 and hesitancy in getting vaccinated," says Sam Oyortey, country director for ADRA in Tanzania. "It is believed that COVID-19 is a myth and that the vaccines are not safe."
Reportedly, part of the dilemma involved the local government's position earlier this year that vaccines were not necessary, and that there were no plans to receive COVID-19 vaccines being distributed in other countries.
With Tanzania's new president, Samia Suluhu Hassan, the leadership administration reversed its stance on vaccines and is working to get vaccines distributed throughout the country.
"With the support of the government opened to COVID-19 prevention methods, ADRA has been working in Tanzania on COVID-19 response efforts focusing on the most marginalized groups, including children, business owners, and people with Albinism," Oyortey says.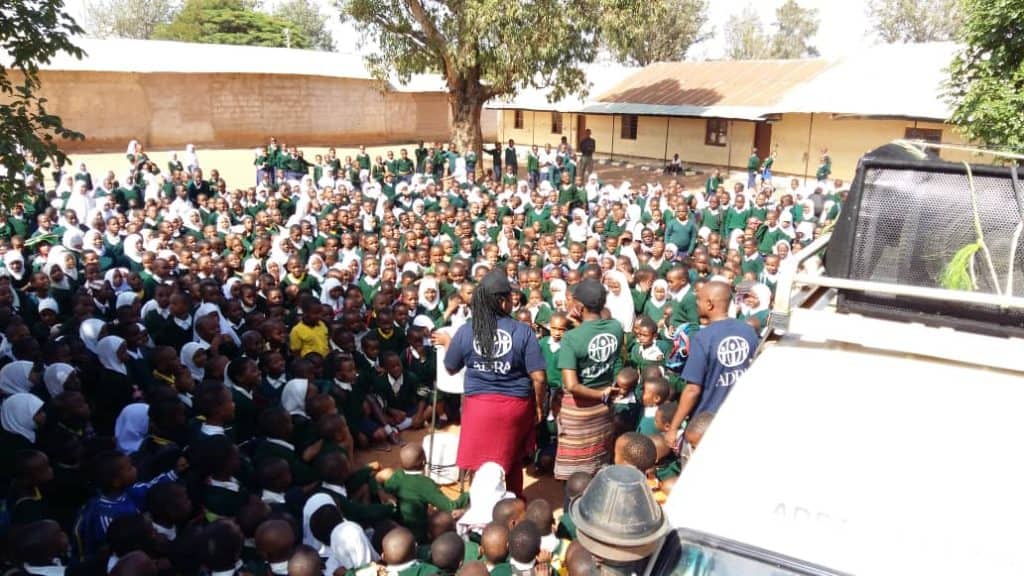 In its community research, ADRA learned that students leaving home to school used buses and/or dala dalas (or motorcycles) as transportation, but in doing so it increased the contact and infection rates among youth. Additionally, schools did not have hand-washing facilities installed. Lack of proper hygiene in the markets also made vendors, a majority of whom were female business owners, more susceptible to COVID-19 due to exposure to all different kinds of people, including tourists.
Another underserved population affected by the coronavirus are people with Albinism who no longer had access to quality healthcare services provided by charitable organizations, which closed due to lack of funding to continue operations.
"It is our aim to manage the implementation of COVID-19 prevention among these groups, and our priority is to target ten schools to install hand-washing facilities in institutions that previously didn't have one, and coordinate COVID-19 clubs for 25,000 students, where teachers will be trained to educate young people about the virus and teach them how to protect themselves," says Oyortey.
Oyortey also shares that ADRA will work with 9,000 public market vendors to demonstrate proper use of handwashing, wearing face masks and keeping a distance at least six feet based on WHO guidelines.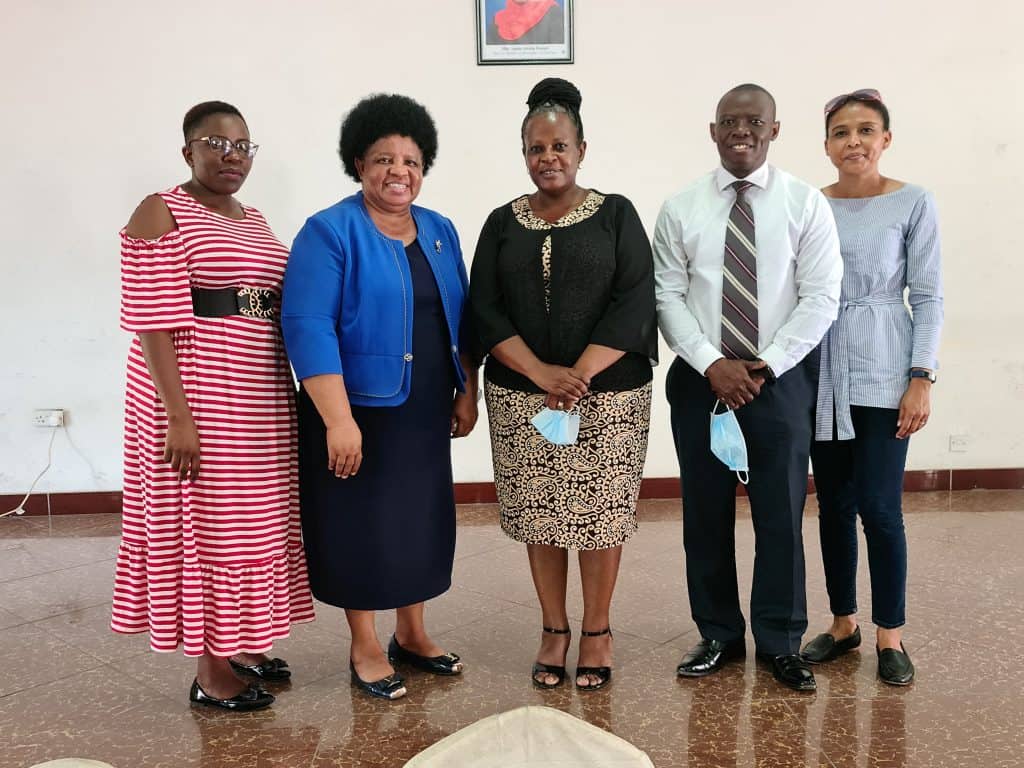 People with Albinism, who had been impacted by the pandemic, will also receive support from ADRA in partnership with local Adventist churches who will voluntarily train the community on establishing vegetable gardens to improve their household's nutrition.
"There is no need for our country to suffer more than it should, when there are preventable measures that can be taken," Oyortey says. "ADRA will continue to provide support because there is such great need. We are also hopeful that our fellow men can understand the severity of this health crisis and help minimize this deadly virus through their involvement for prevention. The virus won't go anywhere unless we all do something about it together, but we need people to realize the virus is real, and that we can do something about it."
Journalists who wish to secure interviews for this story may email press@ADRA.org.