The ADRA family is truly a global one with offices in close to 120 countries, and it takes a special person to support the needs of employees in every corner of this wide world. Today, we're happy to introduce you to that person, ADRA's Vice President for People & Culture, Korey Dowling.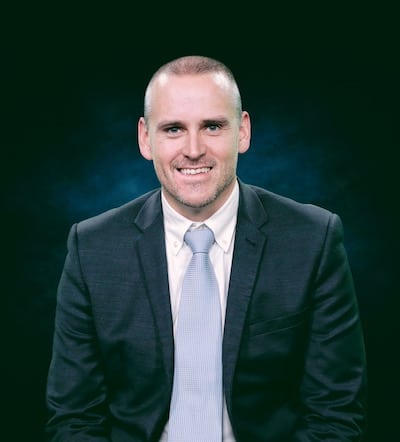 Korey and his family left their native Australia to join ADRA's leadership team in Maryland after serving for years with the South Pacific Division of Seventh-day Adventists, as well as providing HR support to ADRA in the South Pacific.
We asked Korey some of your most-asked questions about working for ADRA, plus he offers some great advice for navigating the new normal in your workplace!
Can you tell us a little bit about your role with ADRA?
I have the incredible privilege to work in the areas of people management, leadership development, and organizational capacity. Getting to work with, and see development and growth in, committed people who want to actively serve humanity is such an amazing opportunity.
How are things at ADRA as people transition back to the office?
I'll admit that it's been a difficult adjustment—in the same way that suddenly working from home when the pandemic first struck was also an adjustment. Over time, you start to adjust and understand another "new way" of working.
It has been fantastic to reconnect with colleagues in person. I don't believe I realized how much I had missed connecting in person at work. Our next challenge is to bring together the best of both worlds of working from home and in the office through a hybrid work model. Our hybrid model is going to adjust over time to better suit our strategic needs.
What advice would you offer to those adapting to a new normal at work?
Be kind to yourself and those around you. Everyone is either struggling or working through this new way of working at their own pace. Don't be afraid to ask for help. Leadership often doesn't know the unique needs or concerns individuals are facing. Take courage to openly share your concerns so that you minimize the chance of misunderstandings and misconceptions.
Who can be a humanitarian?
The beauty of working for ADRA is that nearly anyone can be a humanitarian! Being a human resource professional, I never dreamed of being directly involved in global humanitarian work, but the great thing about ADRA is that my work directly impacts the communities we are serving. I get excited every time I hear the stories of how ADRA's global work is directly impacting the lives of so many people. I like to know that no matter what I am doing, it impacts the amazing work ADRA is doing around the globe.
What qualities does ADRA look for in every candidate, regardless of role?
The first priority is a belief in serving humanity so that all may live as God intended. This is ADRA's purpose for existing and we want people who are connected with that purpose.
The second priority would be an alignment with our organizational values of being connected, courageous, and compassionate. These values articulate the culture we strive to uphold at ADRA. It goes without saying that we need suitably qualified and experienced people in the relevant area, but our focus on alignment to purpose and values is critical.
Does ADRA offer opportunities to volunteer overseas?
This is a question we get a lot, and it's encouraging to know so many people want to serve with ADRA. At this time, we offer short-term volunteering options through ADRA Connections. This program takes people with us on international humanitarian service trips, so they actually get to work with us and help provide sustainable solutions to a community. ADRA Connections is really good for groups, and scholarships are even available for students who want to take part.
Trips were, of course, put on hold due to COVID-19 safety concerns, but we are looking forward to getting everybody back into the field with us again very soon!
What can you tell us about the ADRA Bridge internship program?
Young people are ready to change the world and we are ready to follow them. In the meantime, ADRA can help students find their place, develop their talent, and gain some valuable experience. Our internship program is called ADRA Bridge for a good reason because we want to bridge that stressful gap between education and career. We offer internships for students interested in international development, but also graphic design and other areas of study, plus they'll be here at our headquarters where they can see how all of the areas come together to serve people around the world. And yes, interns from our ADRA Bridge program have ended up being hired by ADRA when they graduated! Students who are interested in interning with us can learn more about the ADRA Bridge program at ADRA.org/Internships.
If you would like to learn more about Korey Dowling and ADRA's leadership team, visit ADRA.org/Leadership.
Interested in joining ADRA's team?