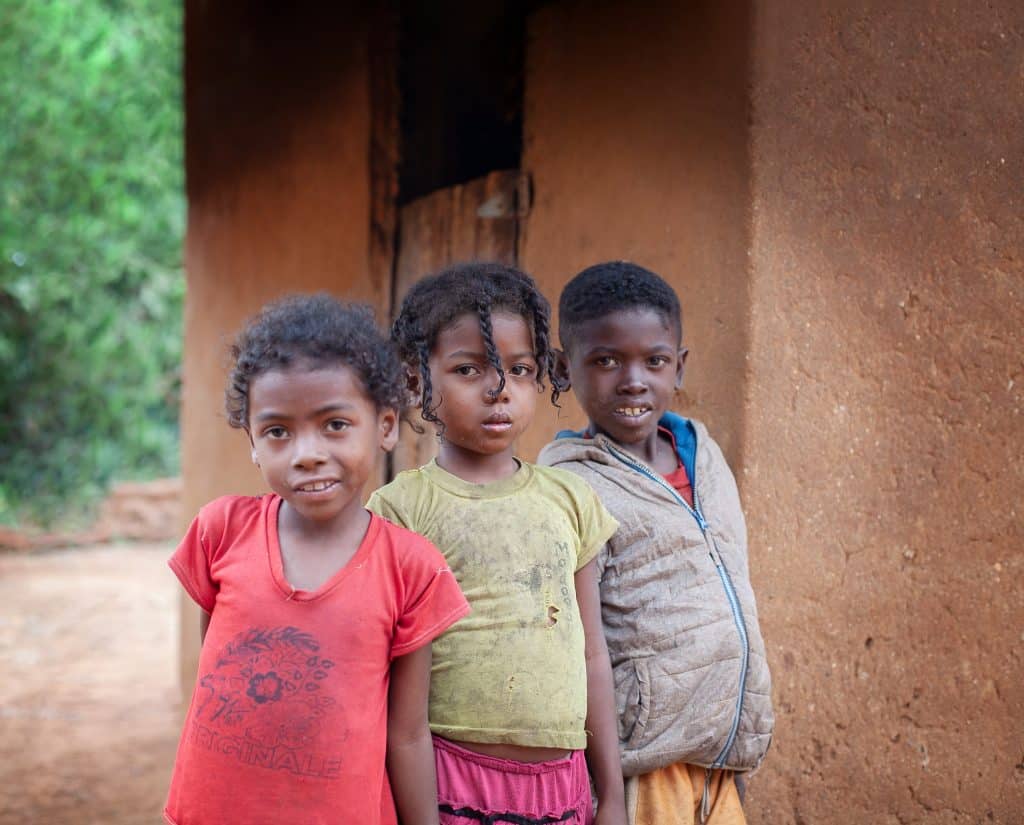 3 Things That Make Madagascar's Hunger Crisis Unique
Experts are reporting this is the first hunger crisis in modern history to be caused by climate change.
After four years of consecutive droughts, current conditions are the worst the country has experienced in 40 years. Thousands of families in southern Madagascar have already reached catastrophic, or famine, conditions and are scavenging raw cactus fruits, wild leaves, and locusts for food.
Severe malnutrition in children under the age of 5 doubled in the first half of 2021 alone and is now at a shocking 16.5%.
Not every story is easy to write and share.
We want to tell you the story of two-year-old Damy and his family in Madagascar. We know stories like his aren't always easy to read, and we'll be honest, they can be hard for us to write.
ADRA is not quickly in and out of the lives of those we serve. Our local staff have years of experience in these communities and for many of them, it's close to home. When we are welcomed into communities and homes, we spend time listening and getting to know people. When we leave, we never stop thinking about them and praying for them.
We ensure that every story we write is a vessel for people who want their experiences to be heard and to accurately share a reality in circumstances they did not choose for themselves.
Meet Damy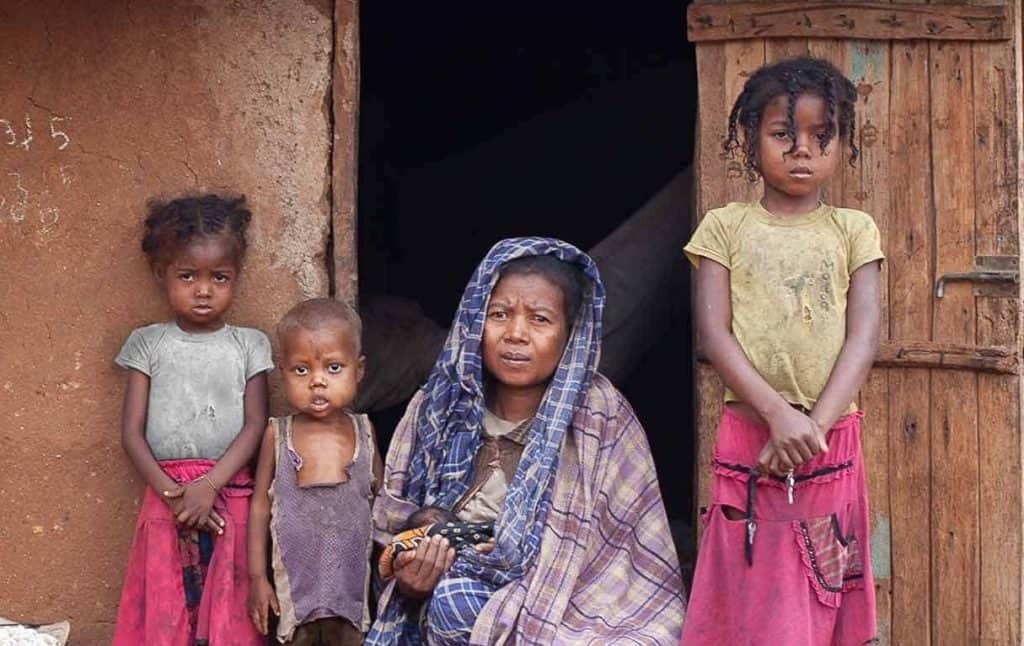 When you think of a two-year-old, you probably picture a rambunctious toddler with nonstop energy. But Damy is a very different kind of two-year-old.
The little boy lives in southern Madagascar with his mother and three siblings. Back-to-back droughts have left this part of the country with almost no fresh food, and they wouldn't be able to afford it if it was available. While we visit, Damy's siblings are eating cactus fruit, a small green and red blossom found in the thicket that surrounds their village, and this is all they have to eat most days.
Because of the dire hunger crisis where they live, Damy's development is that of a child half his age. Instead of running and playing like other toddlers, Damy often doesn't have the energy to stand and suffers pain and fatigue when he is on his feet.
"My son is sick," Soamihery says. "He used to eat dirt and he was sent to a health center because of acute malnutrition. With my pregnancy and delivery, I am no longer able to take him."
Damy's mother, Soamihery, leans against the mud wall of the family's single room hut, her eyes dim with chronic fatigue and hunger. In addition to supporting Damy as he stands beside her, Soamihery holds her newborn, Herico, in her arms.
She is now a single mother after her husband went north to find work in the sapphire mines and never came back. She is well aware of the dangers of malnutrition and the mounting odds against her little family.
"We don't have food," Soamihery says. "If we find food today, we eat. The days we don't find food, we don't eat."
Soamihery's exhaustion is evident. She is exhausted from delivering little Herico only two weeks before. Exhausted from breastfeeding a child that needs so much and receives so little. Exhausted from the daily struggle of raising her family alone.
Soamihery spends any energy she can summon to bring joy to her children's lives.
"I am happy when my kids come close to me and we are all together," Soamihery says. "I like when they are home from playing and we all laugh together. Whenever they go outside and play, they are happy, and seeing them happy makes me happy."
Despite the constant presence of hunger in their lives, the family still finds ways to play. Damy's older sister likes to drum patterns on an old can of vegetable oil, while her friends hold hands and dance!
"I do what I can to raise my kids," she adds with a faint smile. "I can't do much, but I do what I can."
References & Resources: