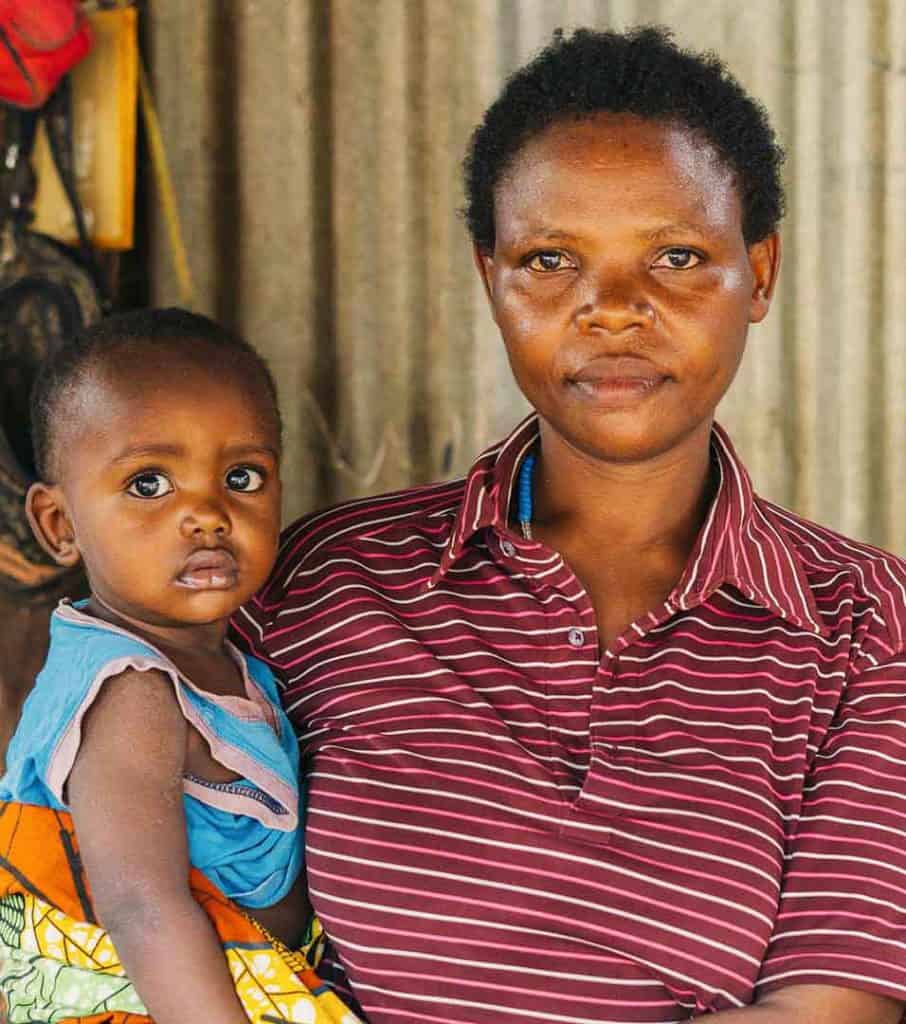 Hunger in the refugee camps: Gaudance's Story
Every month Gaudance receives a ration of food for her family.
Her children carry the bags through the narrow, winding pathways to their tin and tarpaulin hut in Kakuma, Kenya's largest refugee camp.
But even as they walk, they know the supply of sorghum, rice, sugar, and oil will not be enough.
There's never enough food, and every month Gaudance and her family go hungry.
Gaudance is from Rwanda. She and her husband escaped the horrific civil war and violence over 15 years ago. They've been in this camp ever since.
If living in a dirty, crowded refugee camp with her three children and husband wasn't bad enough, things soon got worse. One of Gaudance's friends in the camp died, leaving behind her five children. Gaudance had no choice but to bring the kids into her own home and start caring for them as her own.
Now she has eight hungry, growing bodies to feed.
"I am always worried about food," Gaudance says. And under these conditions, it's no wonder.
"We only eat twice a day, at most," Gaudance says. "It's not enough for growing children. Years ago, we used to receive four times the amount that we do now. I don't know what changed."
Gaudance is a hardworking mother who would do anything for her family.
Despite the constant hunger pains and weariness brought on by undernutrition, Gaudance and her family do whatever they can to get enough to eat. When the children are not in school, they sell fried dough on the main road or help cart water.
The family also keeps three ducks. Gaudance sells the eggs, and when things get really hard, she can sell a duck to buy medicine or other urgently needed supplies.
Sadly, this is the experience of so many hungry families living in poverty. Through no fault of their own, and despite their best efforts, life keeps kicking them down.
You see, Gaudance used to keep a tiny garden where she would grow kale and other greens for sale. But their rations of water have also been reduced. Now each family is only allowed three jerry cans of water.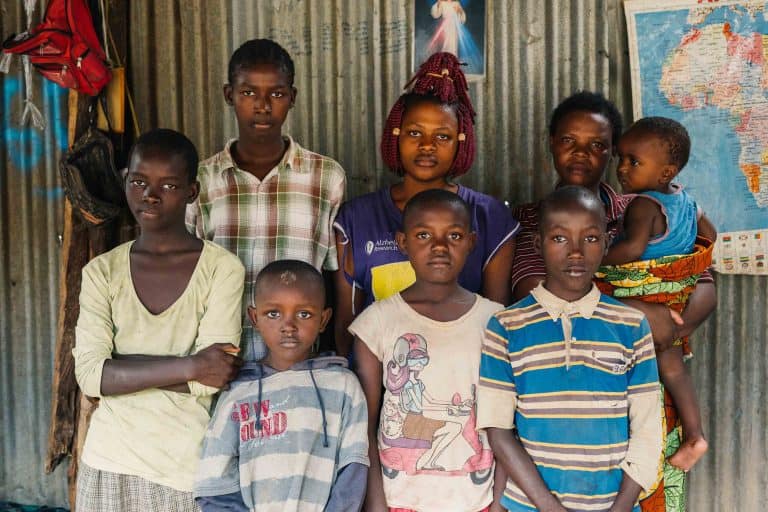 Like the food, it's never enough to drink, wash, and feed the family – let alone water the garden.
"They cry when there is no food to eat," Gaudance says. "I feel so helpless; my children are always hungry."