As the United States observes a national holiday to honor a man who lived a life of service, Dr. Martin Luther King Jr., ADRA staff members reflect on how his words and actions influenced their lives.
Billy Andre: Never Indifferent
Young Billy was walking home one day when he noticed a homeless man bleeding profusely in front of a McDonald's. People were passing him on the left and right, but nobody was stopping to help. Shouting for someone to call 9-1-1, Billy ran over to stay with the man and care for him until the ambulance arrived.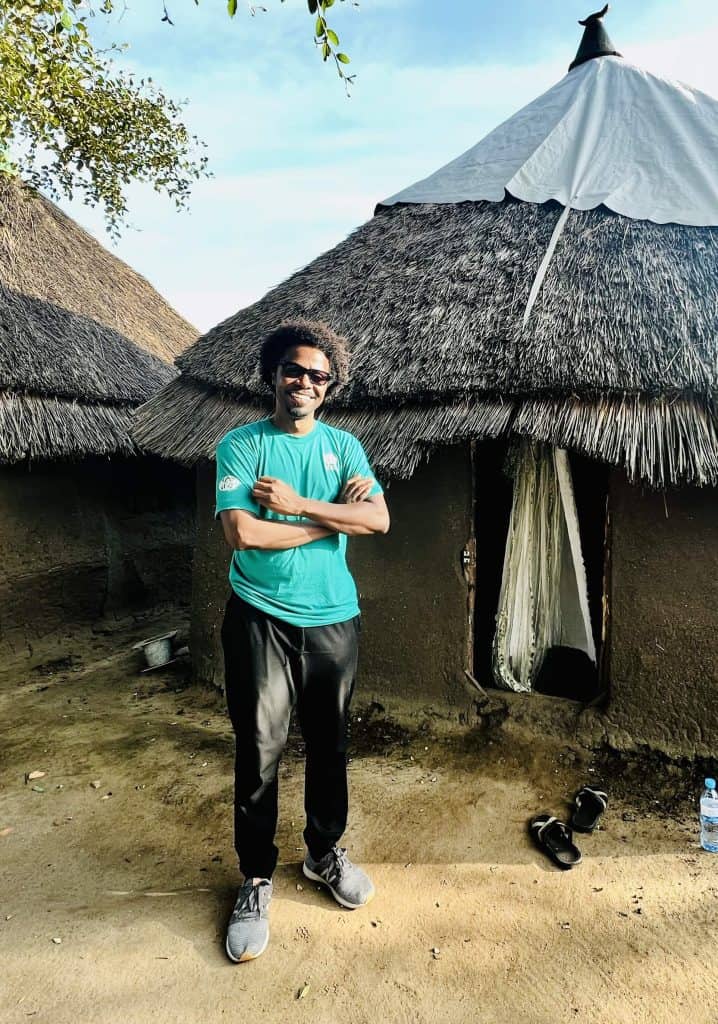 "Oh, yeah, he's been there for 15 or 20 minutes," a woman said as she passed. Billy couldn't believe his ears. Here was a man who was literally bleeding to death. Hundreds maybe thousands of people had passed him. And not one person had done even the minimum to help.
"From that experience, I saw that God can always use us," says Billy Andre, ADRA's emergency response program manager for Africa and Europe. "We just have to be willing."
Andre takes some of his inspiration for living a life of service from Dr. King. "MLK encouraged people to not be indifferent to anybody, anytime, anywhere," says Andre.
When Andre learned that Dr. King carried around with him a book by his mentor, Howard Thurman, called Jesus and the Disinherited, Andre decided to read it for himself. In this book, he read about Jesus as a powerful force. "He was relatable because he was not afraid to help the most vulnerable. He was a refugee, homeless, and poor just like them," says Andre. "The book has been my call to action."
As Andre coordinates emergency projects in Africa, Europe, and around the world, he takes cues on how to live his life from Dr. King. "Studying what he did, I discovered what motivated him, and I tried to learn from that so I can have a powerful impact," says Andre. "He followed the footsteps of Jesus. If I do the same thing. I'll also have a similar impact." And that's exactly what Andre loves about his job. Working for ADRA, Andre is able to impact the lives of hundreds, if not thousands, of people.
Mayra del Villar-Malcolm: Beloved Community
When a hurricane hit the Dominican Republic, young Mayra helped her mother organize a shipment of donated items that the community had received from ADRA. It was her first experience with the organization, but it wasn't her first exposure to service.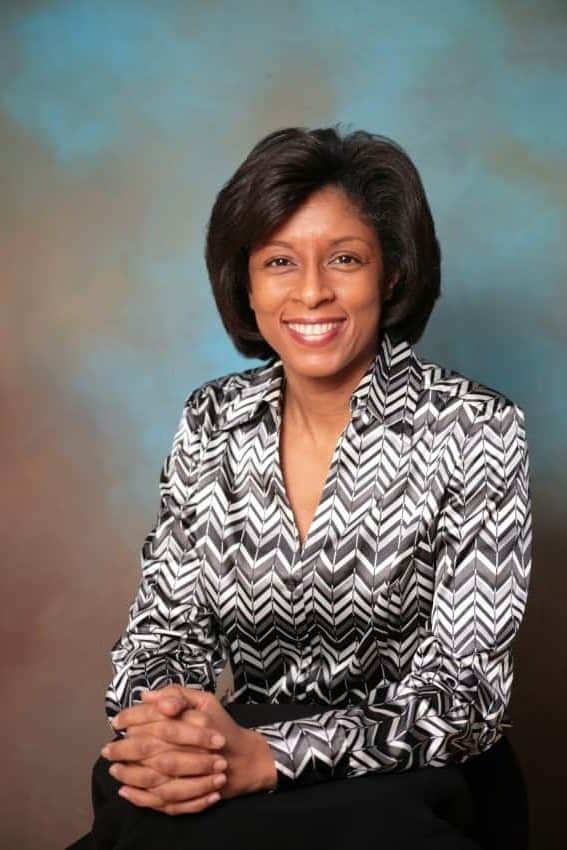 Mayra's parents were always concerned about the needs of others. Her mother was the principal of a large Adventist school. Mayra's mother was determined to include anyone who wanted to attend, even if they couldn't afford to pay tuition in the traditional way. "If there was a chair in that room, that kid was in," says Mayra del Villar-Malcom, who now serves as a liaison for ADRA International service employees.
Even as a child, Mayra imitated her mother's actions by going into poor communities with felt boards and felts in hand to tell Bible stories to children.
Upon moving to the United States, Villar-Malcolm began learning more about the work of Martin Luther King, Jr. "I particularly liked the concept of a beloved community," says Villar-Malcolm, "a community where everyone is cared for. Where there is no poverty, no hunger, no hate. That also aligns with my Christian values."
It is this value that led Villar-Malcolm to work for ADRA. "We offer services to everyone regardless of race, nationality, sex, education, financial resources, or religion," says Villar-Malcolm, "we are trying to contribute to and create communities that are very much the beloved community that Dr. King envisioned."
In helping to create this kind of community, Villar-Malcom is fulfilling her God-given mission. "The beloved community that Dr. King spoke about," says Villar-Malcom, "that's the kind of kingdom I imagine Jesus would want for us."
JoDee Fairbanks: Justice, Compassion, and Love        
Little JoDee flipped through the ADRA materials her parents had received. She felt moved to help. By the time she was 8, JoDee was giving money to ADRA and was sure that when she grew up, she would become a missionary so she could help the people she saw in the pictures.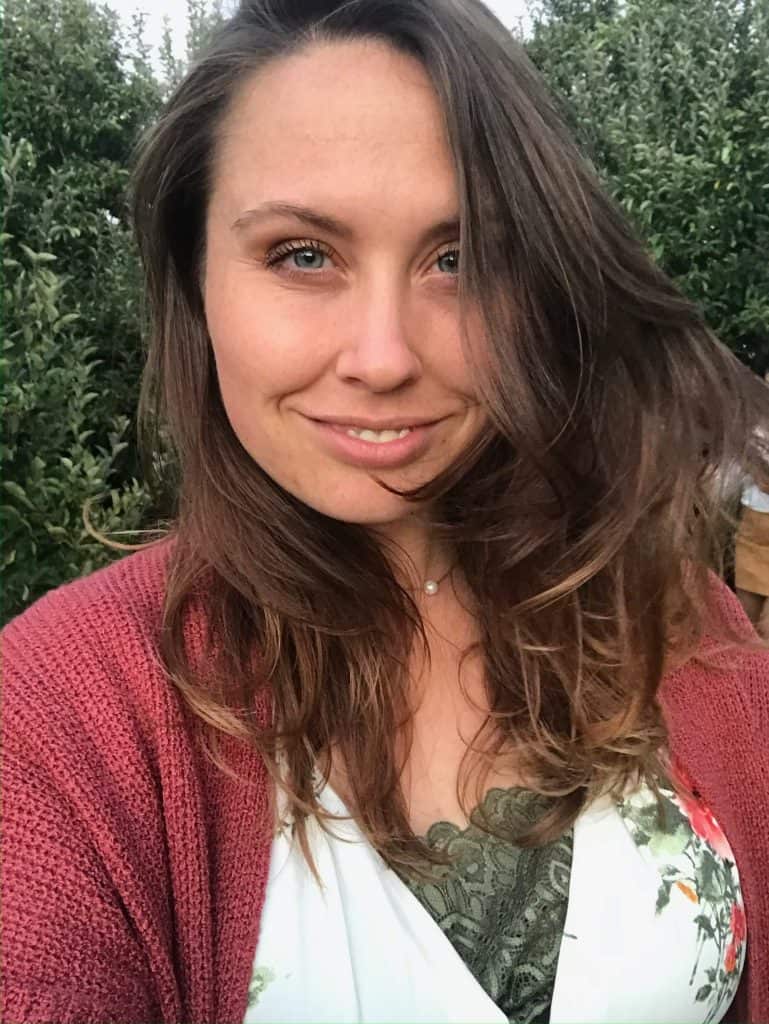 As she grew up JoDee had the opportunity to go on several short-term mission trips and was involved in church activities. "Service has always been a way of life for me," says JoDee Fairbanks, who now serves as a program officer at ADRA. "My parents have always had hearts for service."
Then in high school, JoDee had another life-changing experience as she read Dr. King's Birmingham Letters, which he wrote from jail. "Reading the Birmingham letters was a very emotional and deep experience for me," says Fairbanks. "His call for justice and equity was, straight up, a beautiful thing,"
She saw in these letters the same values her parents had raised her with. "It doesn't matter where you come from," says Fairbanks, "you are given respect because you are a child of God."
One class shy of completing her master's degree in community international development from Andrews University in Berrien Springs, Mich., Fairbanks is launching her career with an organization that shares Dr. King's values. "ADRA's motto is to serve humanity as God intended," says Fairbanks, "and our slogan is justice, compassion, and love. And I think that fits very well with what Dr. King was all about. He was about justice, compassion, love, equality, and serving as God intended."
This MLK Day, Fairbanks hopes to pass on Dr. King's legacy to her 5-year-old niece. "She's been having skin color issues recently," says Fairbanks, "and it breaks my heart. I want to teach her about Martin Luther King, Jr.'s legacy, and the empowerment he had for people."