In recent months, ADRA has worked tirelessly to fight the devastation of the COVID-19 pandemic in India. The work is critical: to save lives by provided access to oxygen and medical supplies. Though the lifesaving solutions are simple to understand, some of the medical terminology, first-responder roles, and distant locations can seem complex. This guide will encourage a deeper understanding of exactly what ADRA is doing to fight the pandemic in India.
The Medical Supplies that Save Lives
Oxygen Tank
An oxygen tank, or oxygen cylinder, contains pressurized oxygen that can be released at specific rates of flow directly to the patient via tubing connected to an oxygen mask that covers the mouth and nose, or a nasal cannula in the nostrils. Oxygen tanks come in many sizes, but the most common is the "E" tank, an aluminum cylinder that can hold between 2,200 – 3,000 PSI of compressed medical grade oxygen. For users with non-critical needs, such a tank will typically last six hours. For COVID patients in critical condition, the same tank will last about 30 minutes.
In India, a national supply chain fragmented by the pandemic led to a critical shortage of medical grade oxygen in certain regions. Hospital staff in hard-hit areas describe calculating exactly how many minutes remain before oxygen tanks are empty, a crisis that results in deciding who gets oxygen and who does not. Such a decision can be the difference between life and death.
Oxygen Concentrator
An oxygen concentrator serves much the same function as an oxygen tank, with one notable difference: a concentrator can generate its own supply of oxygen, while a tank cannot. Whereas a tank contains a fixed amount of pressurized oxygen, a concentrator collects oxygen from the environment, concentrates it, and then delivers it to the patient via an oxygen mask or nasal cannula. In a crisis made worse by shortages of oxygen, a concentrator saves lives.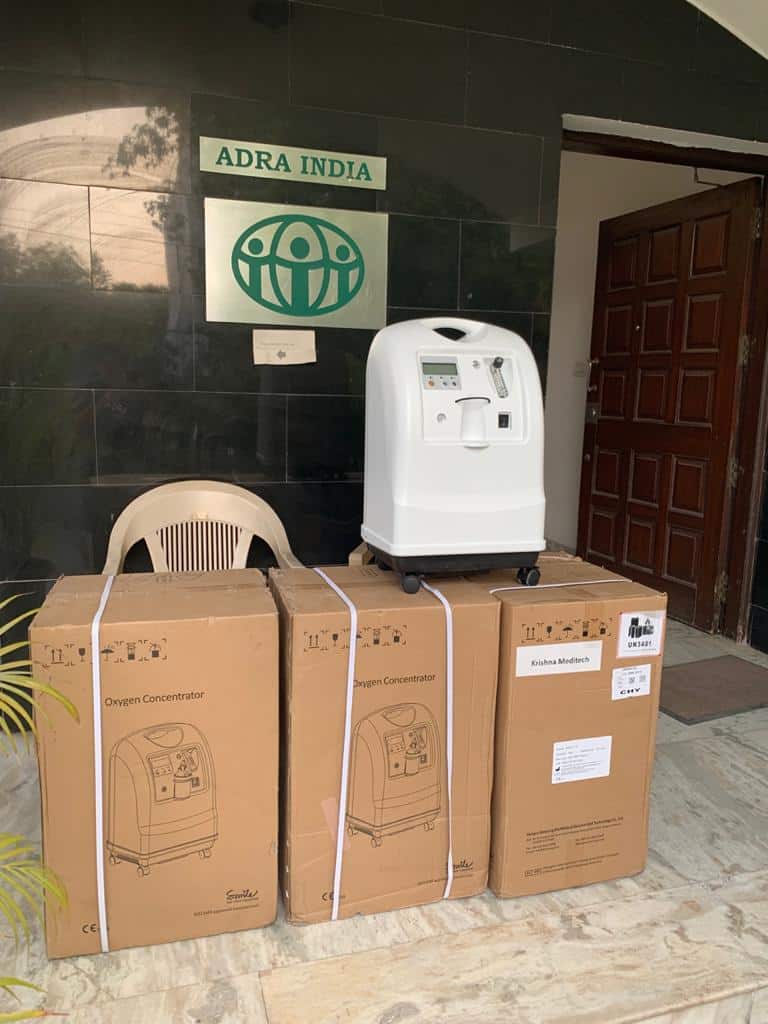 Oxygen Generation Plant
An oxygen tank and concentrator are solutions for individuals, but they cannot meet the crushing demand of patients in critical condition. During the height of the COVID-19 crisis in India—a crisis that is far from over in the nation or the entire region—there was simply not enough oxygen.
An Oxygen Generation Plant, often abbreviated as OGP, is the only permanent solution to such a crisis. By generating its own oxygen in great quantities, an entire hospital can survive the ongoing pandemic. Instead of relying on countless small capacity cylinders that provide less than 30 minutes of oxygen for patients in critical condition, an OGP can generate 600 liters of oxygen per minute—enough to serve whole facilities. The generation plant is a large-scale solution for a large-scale crisis, and the only machine that can meet the needs of entire hospitals.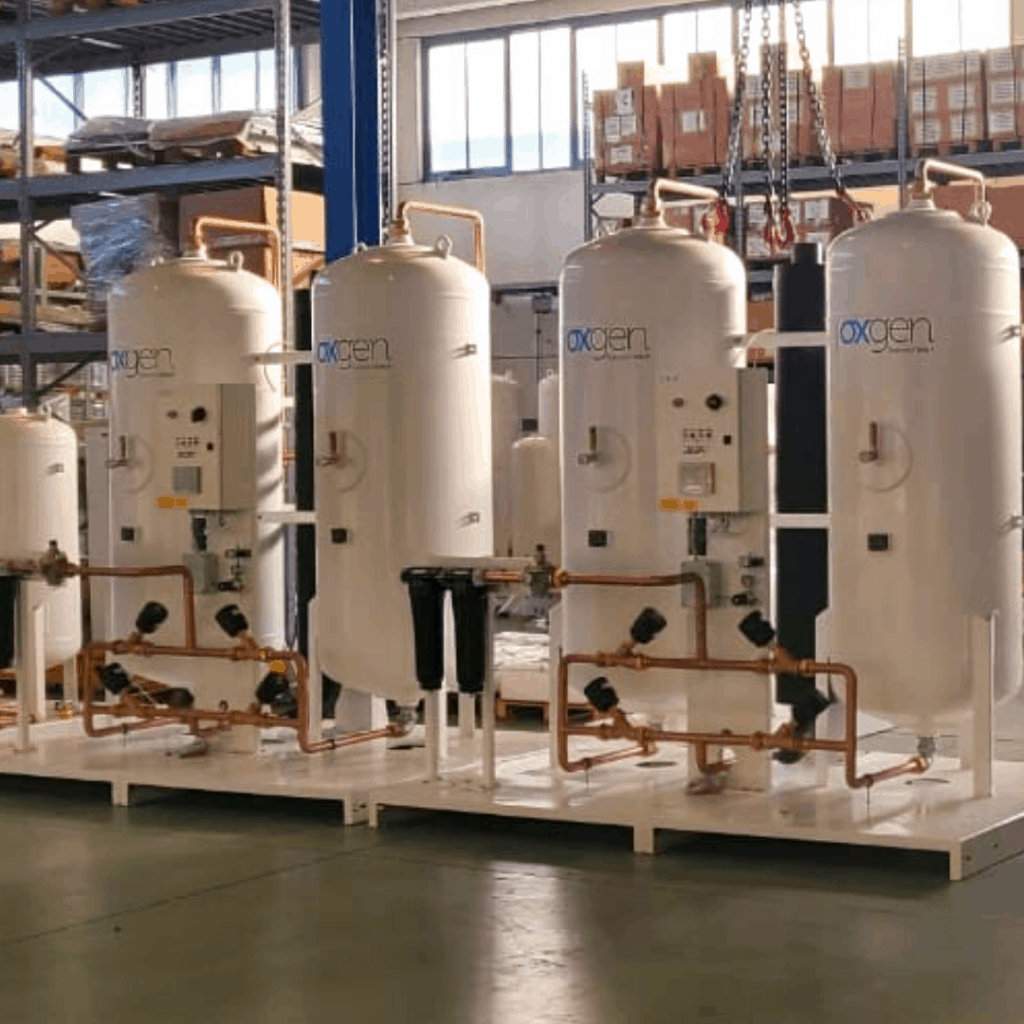 Personal Protective Equipment
Often abbreviated as PPE, Personal Protective Equipment is any equipment worn to minimize injuries and illnesses. In the case of first responders fighting the COVID-19 virus, common PPE include gloves, masks, face shields, and isolation gowns.
ADRA Staff on Location
Country Director
As the Country Director for ADRA in India, Weston Davis has helped lead our efforts to fight the pandemic. His work has helped make possible the many lifesaving interventions ADRA has done and continues to do in India. Weston oversees all the ADRA staff in India working together to ensure ADRA's operations continue to run smoothly.
"The support we're receiving from ADRA and the people who believe in ADRA is humbling and we're eternally grateful for that, but it is only as good as our ability to distribute it," Weston said. "We have the tremendous opportunity to coordinate with an entire hospital system throughout India that already exists. By us coordinating with those teams, we can identify the best place for our relief to go and already have a built-in network. We know that as soon as it arrives at these hospitals, it will be immediately utilized."
View our Facebook Live event to hear more from Weston.
Programs Director
As the Programs Director in India, Rajan Pydimalla is tasked with the critical job of seeing that ADRA continues to implement projects designed to serve the most vulnerable. During the pandemic, that role has required Rajan to work around the clock to ensure those projects are implemented without delay. Because COVID-19 cases require oxygen, providing access to sustainable oxygen has been his number one priority. ADRA and the METAS Adventist Hospital in hard-hit Gujarat celebrated a huge victory of procuring an Oxygen Generation Plant, which ensures the 300-person hospital can continue to save lives without shortages of oxygen.
"With the provision of the Oxygen Generation Plant, the hospital will be able to treat very serious to critical patients," Rajan said. "In making sure the hospital does not have any oxygen challenges, these people will get the oxygen treatment immediately."
Finance Director
Financial Directors are often the unsung heroes, and that is especially true during a crisis like the COVID-19 pandemic in India. While they aren't often on the ground delivering aid to people in need, they make that work possible for others. Santhosh Pattar is the Finance Director in India, and our work to provide lifesaving help to thousands in need would not be possible without Santhosh. By working to budget, allocate, track, and report back on funds, Santhosh upholds our rigorous financial standards at ADRA, and supports our ability to continue to fight the fallout of COVID-19.
Communication Manager
The role of communications manager for ADRA in India is to serve as a primary liaison between our donors, our team in the United States, and the lifesaving work taking place in India. Trisha Mahajan has worked tirelessly for months to serve in that capacity by providing factual and timely information and updates throughout the crisis. "People are dying from preventable deaths because they are not getting oxygen on time, or not getting hospital beds on time, or not getting basic medicines on time," Trisha said.
View our Facebook Live event to hear more from Trisha.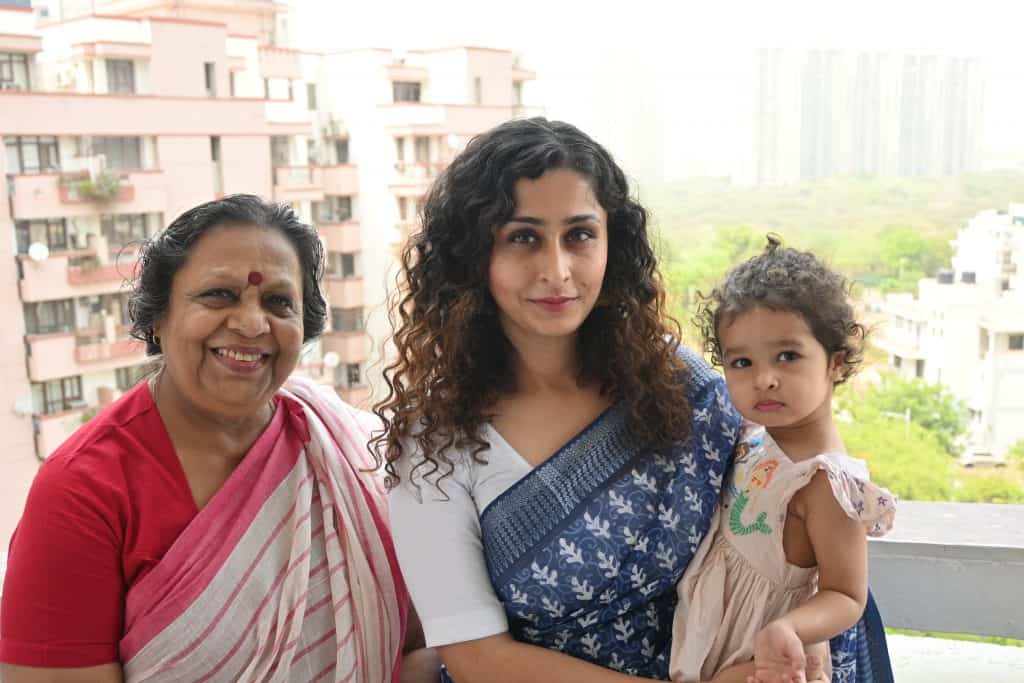 Director of METAS Adventist Hospital
Dr. Eliah Srikakolli is the director of METAS Adventist Hospital, the largest Adventist hospital in India. He has seen firsthand the devastation of COVID19, as well as the relief of partnering with ADRA to ensure patients in critical condition get the help they need. Now that his hospital has an Oxygen Generation Plant provided by ADRA, Dr. Srikakolli can ensure proper care for all his patients.
"The anxiety of waiting long hours for oxygen to arrive will be done away," said Dr. Srikakolli. "The acute need for medical oxygen will be met. We can also maintain a healthy inventory of filled cylinders. No more will there be a need to be helplessly dependent on suppliers."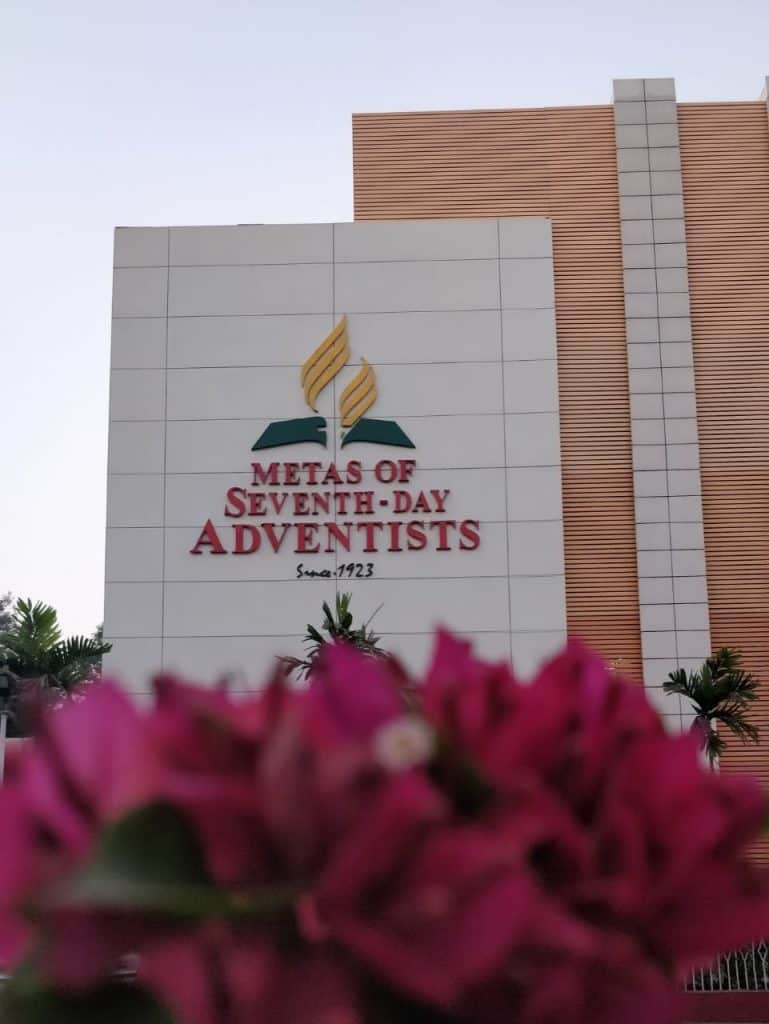 Where ADRA is Working in India
METAS Adventist Hospital
The largest Adventist hospital in India, this 300-bed facility in Surat has been converted entirely into a COVID treatment center. Now that ADRA has provided METAS with an OGP, it is well-equipped to fight this wave of the pandemic, and any future waves of infection.
Surat; Bangalore; Pune; Nuzvid; Hapur:
These locations around India are all places ADRA continues to fight the COVID-19 pandemic. By partnering with local medical facilities, ADRA is well positioned to provide lifesaving aid. ADRA has already provided:
Oxygen concentrators
Personal protective equipment (PPE) kits
Ventilators
Monitors
Support to local vaccination centers
You Can Help Save Lives
ADRA continues to fight the fallout of the COVID-19 virus in India. With your generous support, we are well-equipped to overcome the crisis and continue the journey toward long-term, sustainable development, so all may live as God intended.
Your generosity makes that mission possible. We have already raised nearly $6 million USD to support our work in India. You can join our $1=$3 MATCH to help us meet our goal of $9 million USD and meet the needs of the people of India with justice, compassion, and love. Learn more at ADRA.org