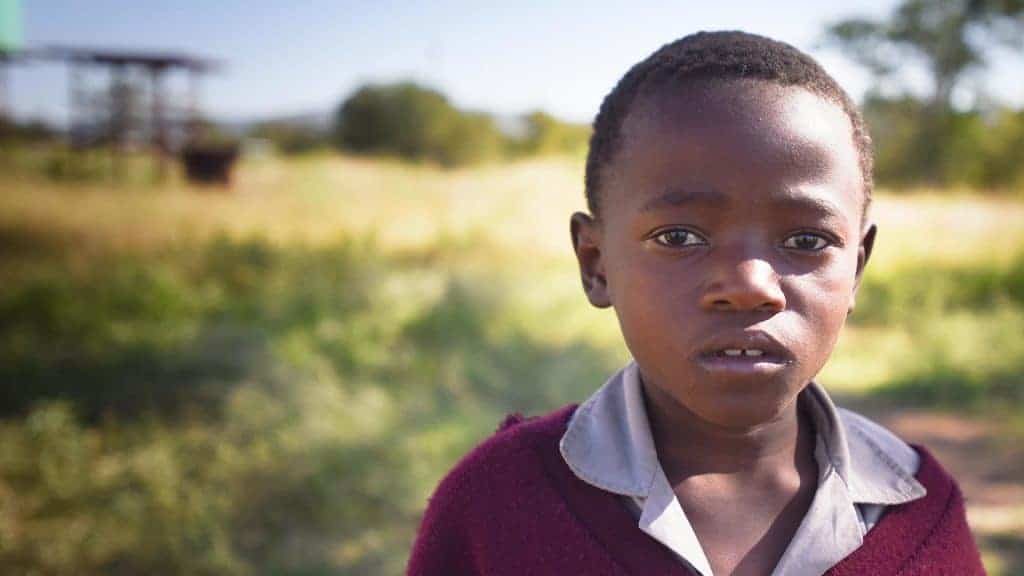 Have you heard of Eswatini?
You may be more familiar with the country's former name, Swaziland. To celebrate its 50th anniversary in 2018, the country was renamed Eswatini by King Mswati III.
The tiny nation located between South Africa and Mozambique has a population of 1.1 million. One-third of that population faces acute food shortages due to recurrent droughts, poor performing agricultural seasons, and declining livelihood opportunities.
26% of the country's children under the age of 5 suffer from chronic malnutrition. This has led to high rates of stunting, which is impaired growth and development due to poor nutrition.
More than 50% of children under the age of 17 in the country have been orphaned. Close to 60% of those who have been orphaned lost their parents to HIV as eSwatini has the highest rate of HIV prevalence in the world.
Gina is grateful for his life.
The ten-year-old is too thin from chronic nutrition and when he has time to play, he rarely has the energy for it. He lives with his parents and six siblings in a one-bedroom home in a remote community. Gina says he feels lucky because, unlike thousands of other children in Eswatini who have been orphaned by disease, including most of his own friends, both of his parents are living.
Drought and disease have taken their toll on families around eSwatini. Too many children have been left to fend for themselves, and as a result, many of them have sadly been buried soon after their mother and father.
Gina's parents work hard to feed their children, but it's never easy.
"If we eat breakfast, we probably won't eat supper," Gina says. "I know my brothers and sisters are hungry because the little ones cry a lot."
The fact that Gina thinks of himself as fortunate shows just how amazing this young boy is. Even with the hungry cries of his siblings around him, he focuses on the fact that he has a family who loves him.
"My family has a small garden, but we are not allowed to eat from it," Gina says. "We grow lettuce and tomatoes to sell at the market. That's what pays for our school fees, and other food that lasts longer. My mother buys some food, but we mostly have to ask the neighbors to borrow some corn to eat."
Gina's neighbors are experiencing the same challenges as his family, but they still support one another as much as they can. The borrowed corn will be turned into a soup, and while the soup will be watery and provide little nutritional value, Gina and his siblings will be happy to have something to eat.
This kind of neighborly generosity is truly inspirational and, in the most real sense of the word, lifesaving. But, borrowed food can only stretch so far for so long.
In situations like this, survival is never a certainty. Even with parents who care for him, a long and healthy life isn't promised for Gina. Every day, individuals in Eswatini and other countries around the world are losing their lives to the devastating hunger and preventable diseases that go hand in hand with poverty. As continuous cycles of drought and other crises continue to worsen, more and more lives are at risk.