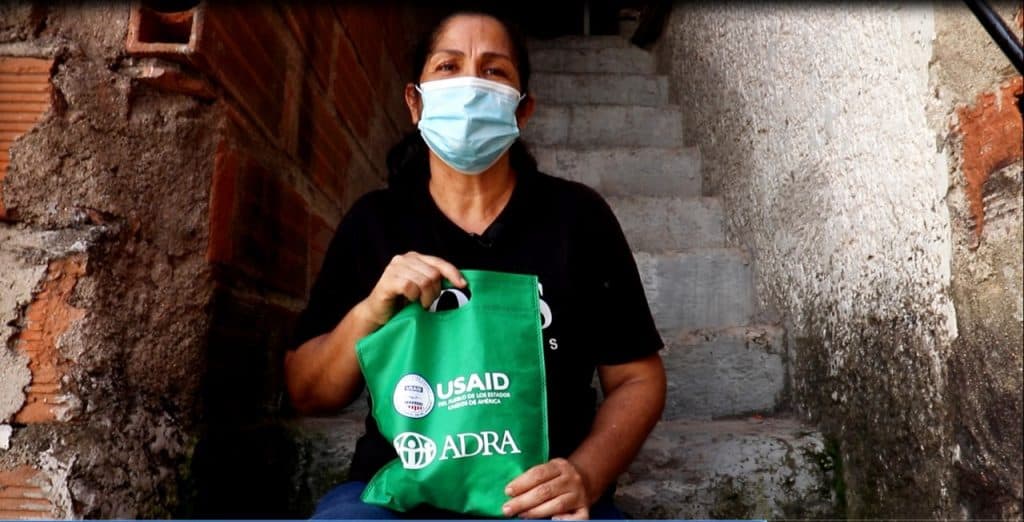 Every person on Earth is born with the right to a healthy life. So many factors have a direct effect on our health, and often the difference between a long life of good health and a life of chronic illness or early death comes down to access.
When we lack consistent access to unpolluted air, nutritious food, clean water, appropriate hygiene and sanitation resources, and a safe space to be active, our health will suffer the consequences.
And, of course, we can't talk about the correlation between access and healthy lives without talking about one of the biggest factors: access to quality, affordable healthcare close to home.
Imagine not being able to take your child to a doctor when they are sick. Imagine having no emergency care for a broken bone. Imagine walking for miles while in labor because there is no maternity care nearby!
You are Helping
Thanks to ADRA supporters, close to 6 million people saw improved access to healthcare in 2020!
So, what happens when you need a doctor or a hospital in a place where that's not an option?
Health risks of every kind, including COVID-19, escalate dangerously without access to medical care. These risks disproportionately impact the world's poorest and most vulnerable because the communities they call home are less likely to have adequate health facilities and trained health workers.
When people don't have the resources for proper diagnosis and treatment, many turn to self-medicating in an attempt to ease their own ailments or save their own lives. This can lead to adverse reactions, prolonged symptoms, addiction, or other serious risks.
Displaced populations, including migrants and refugees, often go without critical physical and mental healthcare because they lack access to traditional facilities.
Millions of children and young people die every year in low-income countries due to easily preventable causes.
Ana's Experience
All Ana needed was a simple gallbladder surgery.
The procedure is considered routine in other parts of the world, with more than a million gallbladder surgeries being performed in the United States alone every year. But, Ana lived in Venezuela and the local hospitals lacked even the most basic surgical supplies needed for the routine procedure.
Because she wasn't able to get the treatment she urgently needed, Ana turned to self-medicating.
"I lived very critical moments in Venezuela. I didn't have a job, I didn't have food, in fact. I was sick with my gallbladder," Ana told us. "While there, I was twice in the operating room to have surgery, but they sent me back because the necessary surgical materials had not arrived. "
The deterioration of her health was the final factor that pushed Ana to leave Venezuela and emigrate to Colombia with her grandson. They became two of the 5.4 million people who have fled the country in recent years due to insecurity, violence, and severe shortages of food, medical supplies, and other essential services.
With so many people leaving, Ana and her grandson struggled to secure seats on a bus, but after several attempts, they were able to reach the city of Medellín where Ana's daughter was located.
Her health continued to deteriorate further. She began to suffer from chronic gastritis, colic, and asthma, but she continued to self-medicate as much as she could afford.
Seeing Ana's suffering, a friend recommended that she contact ADRA who were known to be providing healthcare support to those displaced from Venezuela in Colombia. ADRA field staff were quick to schedule a medical appointment for Ana.
"The day they called me, I was very sick. I had colic, I was vomiting, I went to various places to be treated, but since I did not have the [official documentation], they could not," said Ana.
ADRA's project utilized Seventh-day Adventist health facilities and resources across Colombia to reach migrants from Venezuela with the urgent physical and mental healthcare they need. For those who aren't able to reach a medical facility, or who may be wary without documentation, ADRA meets them where they are with mobile health clinics along the paths the migrants follow.
ADRA was able to help Ana obtain the basic medical attention she needed to control her gallbladder condition and put her days of self-medicating behind her. At her very first appointment, the doctor prescribed appropriate medication and ordered tests and further treatment. Ana was able to continue visiting the clinic weekly until her health improved.
"I no longer have asthma, I do not have back pain, thanks to all the treatment they controlled the complications I had, and they diagnosed me with gallstones," Ana reported. "I felt that I was dying, I sought help by all means, but only ADRA took care of me. I am very happy because they helped me to move forward."
References & Resources