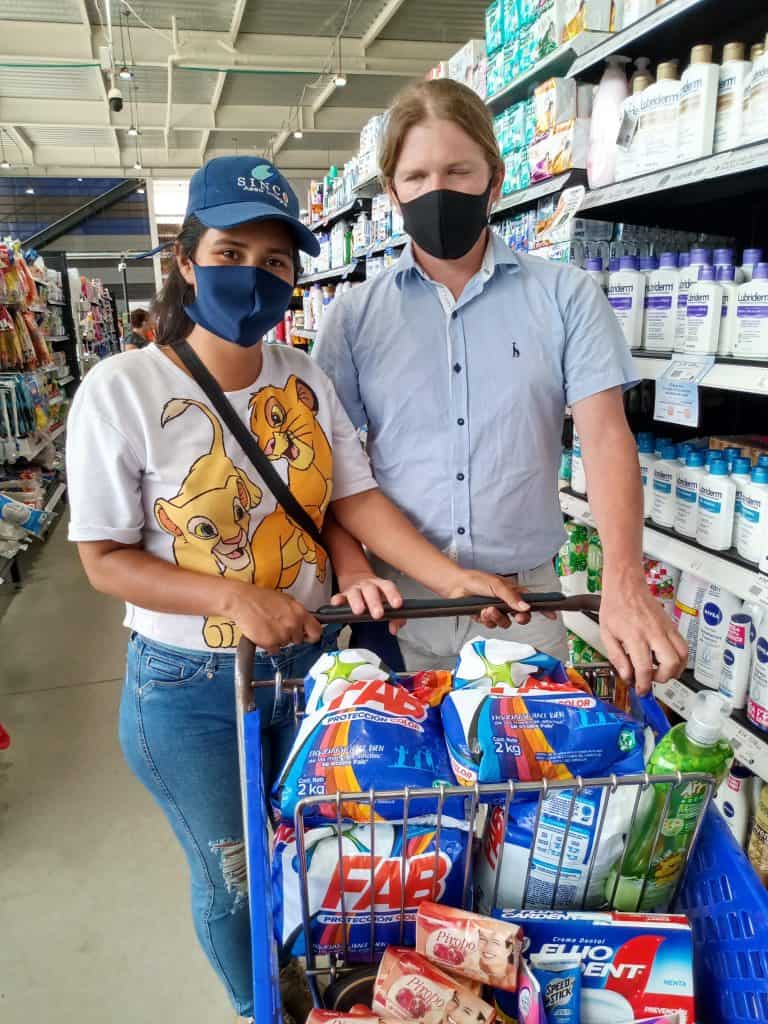 Every day, Rufo and his wife Fanny head out very early in the morning. The couple who recently migrated to Colombia from Venezuela collect materials for recycling and hauling in the city they now call home, which is how they earn money.
"We live on a daily income, even if it's little, but we get something," said Rufo.
It's this little bit of money that the couple stretches to support the expenses of their family, which not only includes the couple's two daughters, but also Fanny's mother.
Migrants looking to secure dependable work always face challenges, but Rufo faces an additional layer of difficulty because he is also blind.
Opportunities are always limited for those who are blind or have other disabilities. Most work environments, especially those available to migrants, do not offer jobs that are accessible for those with limited sight, hearing, or other disabilities. It's all too easy for employers to deny work to migrants with disabilities who have yet to attain residential status and the protections that come with it.
"I went to leave my resumé in a place where they told me they were hiring," said Rufo. "As soon as they saw that I am blind and Venezuelan, they closed the door on me, 'there is not!', the lady told me."
Years ago, Rufo and Fanny's story was much different.
"I worked at the Sports Institute as an athlete and assistant to the judo coach for blind people," says Rufo. "With Fanny, we worked to get sports talent. Then that went bankrupt, and we had to start working independently."
Like many others in Venezuela, it became more and more challenging to provide a good life for their family in the country.
"It was hard for us, there was only flour for three meals," added Fanny. "My brother-in-law gave us vegetables and with that, we could make soup for our baby girl, but only for her."

As their situation steadily continued to worsen, they made the decision to migrate to Colombia.

A relative in Colombia told Rufo and Fanny that ADRA was providing help like medical attention and diapers for Venezuelan migrants. As soon as they could, they registered with ADRA and started receiving care.
"They gave us vitamins, they sent us for lab tests, and then the doctor checked them," said Fanny. "My mom had high cholesterol and they sent her pills to lower it. They also gave me vitamins since I am breastfeeding. It has been super-fast, efficient."
The family were also able to receive vouchers that they could use to shop for essential hygiene items. "We buy the soap for the day, there are times that we do not even have that because we only have money for food, so it is difficult, even buying toothpaste is difficult for us, and that [voucher] aided us a lot", said Fanny.
Rufo and his family wish to settle permanently in Colombia and are grateful for the benefits they've received.
"It has been a great relief," said Rufo.