Stephanie was raised in the Seventh-day Adventist Church and has been familiar with serving those in need through the church's organizations all her life. Like so many Adventists, she grew up knowing her local Dorcas Society, and she learned about ADRA from an aunt and uncle who served with us overseas.
Her heart for service grew as she did, so it's no surprise that Stephanie turned to nursing as a profession. She served as a nurse for more than 16 years!
Then, in 1998, Stephanie was involved in a vehicle accident that caused a severe traumatic brain injury. The injury brought an end to her nursing career, but she tells us that it actually brought her closer to Christ.
This change in her life certainly didn't stop her dedication to serving. She and her husband even spent five years working for Adventist Community Services, ADRA's US-based sister organization, in southeastern California.
This summer's earthquake in Haiti caught Stephanie's interest. As someone who spent so many years as a nurse, she couldn't help but feel the call to help those who were affected by the earthquake, especially those who suffered injuries.
"Daily, I kept researching the disaster on the internet and knew the needs were great in southern Haiti, far from our Adventist hospital," she told us. "I felt great regret at not being able to provide medical help personally."
She donated what she could to ADRA's emergency work, knowing that even a small donation makes a difference. She didn't know then that a surprise opportunity to do more was just around the corner.
"One Friday I was shopping at Walmart in my wheelchair when a stranger walked up and said 'Can you use 100 dollars?' He handed me a 100-dollar bill!" she told us. "I thanked him with surprise and he left without a further word. I wondered if it was genuine, but then decided God would take care of it. So, the next Sabbath I donated it to ADRA specifically for Haiti, knowing how great their need is at this time!"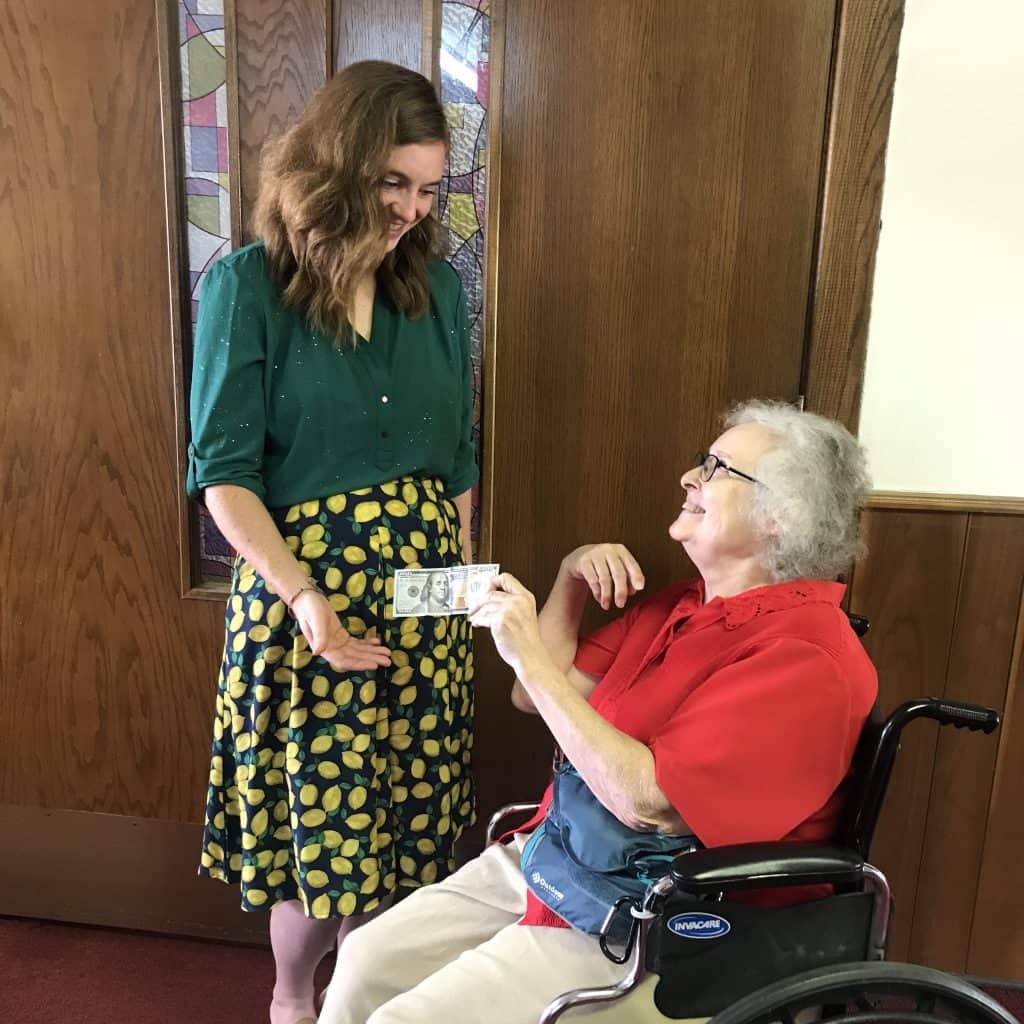 Thanks to Stephanie and those like her who support ADRA's work, we were able to provide urgent assistance to thousands affected by the earthquake in Haiti. In addition to providing shelter, emergency food, and other critical resources to those who lost everything, ADRA was also blessed with the opportunity to partner with Haiti Adventist Hospital to serve those with injuries.
As Stephanie mentioned, many of those who suffered the worst injuries were in locations far from the hospital, so ADRA also covered their transport costs to reach the help they needed. We met patients who traveled up to five hours through treacherous conditions and saw many who were able to receive adequate orthopedic care instead of facing a lifetime of pain, or even losing a limb, if they didn't receive treatment.
The work in Haiti is far from over. Even as our emergency response continues, we are also working with communities to rebuild damaged and destroyed schools, as well as serving Haitian refugees who have fled the country. And Haiti is one of the 118 countries where we serve right now.
Our ministry relies on the generosity of our ADRA family. We are so grateful to Stephanie and supporters like her around the world, whether they are sharing their prayers, contributing a monetary donation, or passing along the kindness of a stranger at Walmart!