Rebecca knows the impact of your support. Her role with ADRA sometimes takes her around the world and into communities where she gets to see how your donations and prayers are changing lives!
Recently, she traveled to Kenya where we talked to her about the projects she visited and the people she met.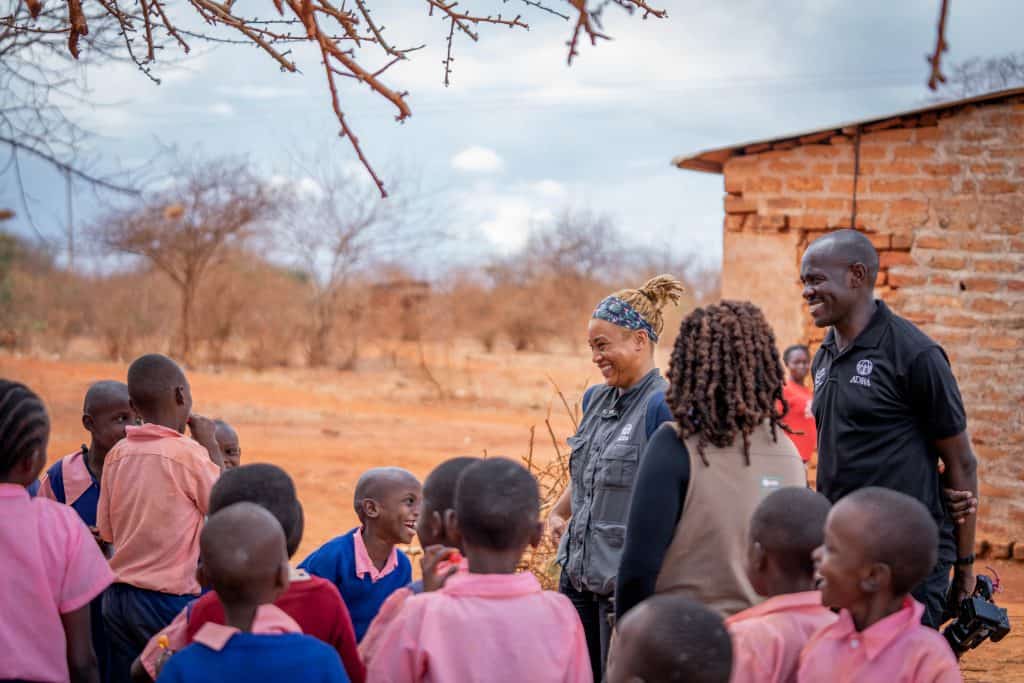 Can you tell us about your role at ADRA?
My official title is Senior Annual Giving Specialist. Long story short, I manage the monthly direct mail appeals from conception to completion. I really enjoy creating engaging and empowering ways to share beneficiary stories with donors! I feel as if I am a bridge to facilitate the needs and successes of ADRA impact with many of the people who make the impact happen.
Where are you right now?
In a small town called Kibwezi in Kenya.
Why are you there?
A few staff members from ADRA's team in Kenya and I have been visiting two key projects to gather impact stories. One is a School Feeding project and the other is the Makueni Drought Response project.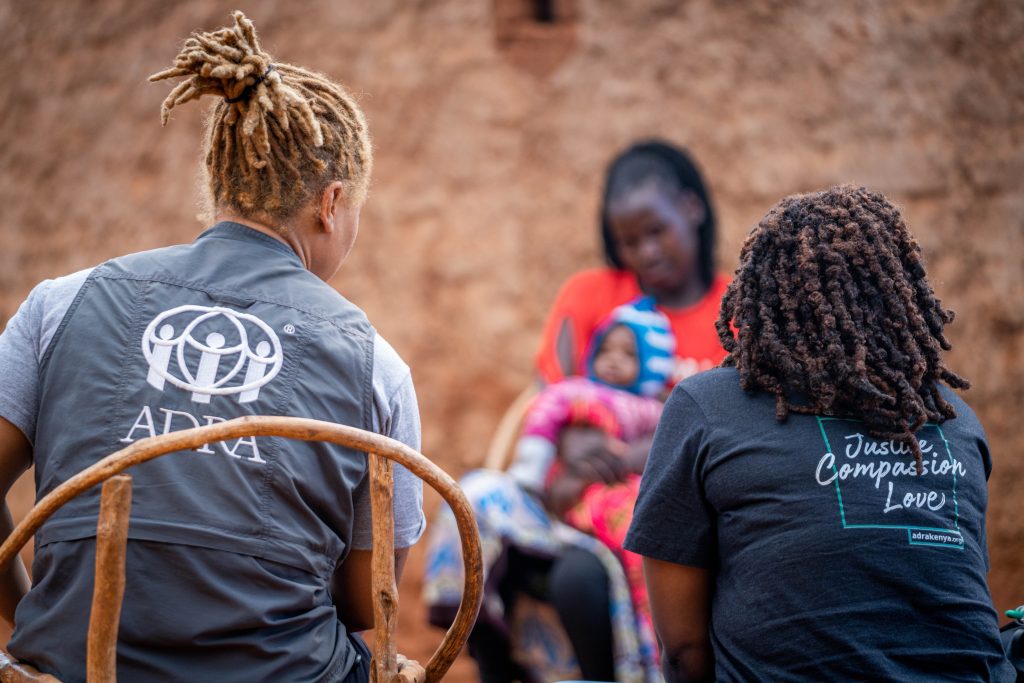 What kind of places are you visiting while you're there?
For the most part, we have been visiting family homes and schools where I've been able to hear firsthand the kind of impact that ADRA projects have.
I have enjoyed visiting homes in this community and speaking with people who have benefited from the emergency food distribution from ADRA. For some, this food means that they now have at least two meals a day instead of one or none at all like they were experiencing before.
It's also been exciting to visit schools to document the impact of this school feeding project. Thanks to our supporters, ADRA has been able to provide seven schools in the area with enough food to make nutritious school lunches for their students through the end of the year!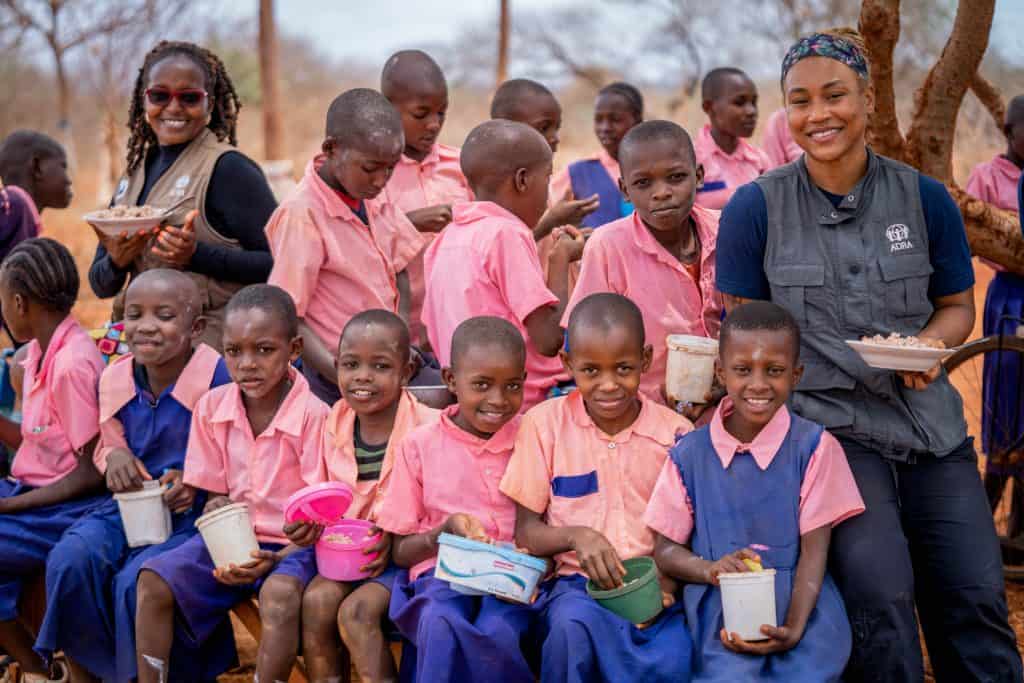 What is life like for the people you're meeting?
This area of Kenya has been affected greatly by climate change. During this trip, I've talked with family after family who tell me they cannot even remember the last time it rained here. You can only imagine the impact the drought has had on farming communities like this one.
Many people I've spoken with have reminisced with me about years past. Back when rain was steady, they were able to provide food for their families, and still have harvest left over to sell for income. Nowadays, most families struggle to put a single meal on the table and many survive on less than 50 cents a day.
What do ADRA supporters need to know about the needs in this area?
Things are not getting better for anyone in this region. Sadly, the extreme weather caused by climate change will only have an increasingly greater impact on crops. The best way to help meet needs now is to invest in climate-smart solutions that can support these individuals in their new climate. According to the local Sub-County head of Agriculture, the immediate needs will continue to be food and irrigation solutions, which is why ADRA will continue to support these urgent needs while also looking to the future with long-term sustainable solutions.
What is ADRA doing to help?
Right now, along with the school feeding initiatives and emergency food distributions, ADRA is also providing drought-resistant seeds to farmers in the area. In addition, ADRA has teamed up with the local Ministry of Agriculture to provide climate-smart agricultural training for farmers. In these classes, the farmers learn better ways to plant seeds and provide irrigation. Unfortunately, even drought-resistant seeds need water, and the methods of irrigation being taught make the most of any available water while communities wait for the rain.
Can you share with us any story that will stay with you when you go home?
I was speaking with an elderly woman named Monicah along with her husband, Peter. I asked the couple why, unlike many others in their community, they had plowed and planted their fields even though they haven't seen rain in years.
"We have done our job, now we are waiting on God to do His part," Monicah told me.
That interaction will stick with me for a long time. Sometimes, life can be so hopeless, all we can do is carry on as if everything is normal and wait for God to intervene with a miracle.
What is your favorite part of visiting ADRA project sites?
These trips allow me to experience the difference that ADRA and its partners (YOU!) make in the community. It's so powerful to see firsthand the lifesaving changes made possible in people's lives through projects like I've seen on this trip.
I also just love experiencing new cultures. Every country I visit teaches me lessons that stay with me forever.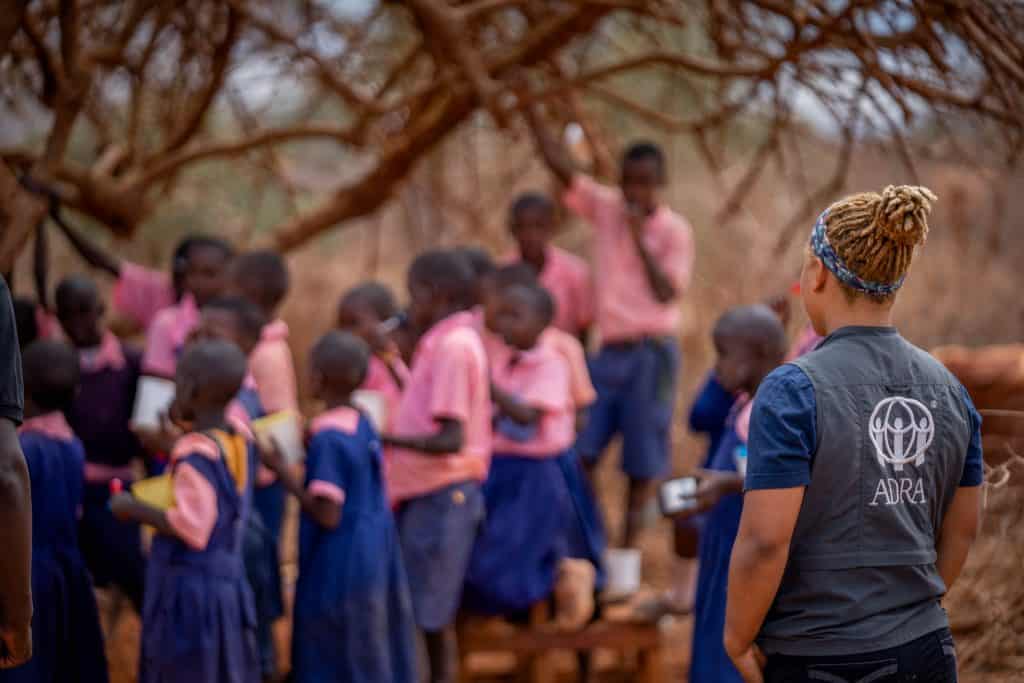 How can people help?
I know donating is never a popular answer to this question, but it's honestly the best way to make a direct impact and provide sustainable change to communities like those I'm visiting on this trip.
One thing I like to suggest is monthly giving, which provides more prolonged support for work like this. It also makes the most of smaller donation amounts because even $5 a month adds up! If anyone wants to learn more, they can visit ADRA.org/Angels.
Whether or not monetary support is possible, prayer is another powerful method of support. When people pray for the communities we serve, the projects we manage, and the staff and volunteers we employ, miracles are possible.