In honor of International Women's Day on March 8, we want to introduce you to some of the women behind ADRA's mission. This year's theme is #ChooseToChallenge, so we asked our team for their best advice about challenging gender bias in their roles and work.
Dr. Ann Gibson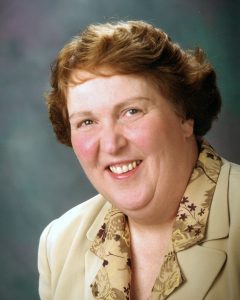 Name: Dr. Ann Gibson
Title: Vice President for Finance
Describe your role with ADRA:
The CFO at ADRA International has a leadership role in financial decision making at the agency, including providing strategic financial input to senior management. This leadership role also includes primary responsibility for the planning, implementation, managing, and running of all the financial activities of the organization, including business planning, budgeting, and forecasting.
Your #ChooseToChallenge Advice:
Hurrah for young women who want to work in financial areas! The fields of accounting, auditing, and finance need women because these fields require careful attention to detail as well as the ability to think strategically and broadly. Industries and organizations are recognizing that women are uniquely blessed with both of these talents—the ability to pay attention to detail AND at the same time, see the big picture. As a result, women are more accepted in these fields today than was true 30-40 years ago. But that does not mean that bias does not still exist. Thus the question remains: How to prepare oneself to meet and disabuse the bias that still exists?
First, meet all the educational requirements for the position you are seeking. This means obtaining the necessary degrees (bachelors, masters, doctoral-level) in the appropriate areas of study, as well as obtaining any required professional certifications (CPA, CMA, CIA, etc.) that might be expected. In addition, in today's business world, excellent computer skills are a must!
Second, develop strong inter-personal skills so that you are prepared to work with all types of people. This includes appropriate cross-cultural training and excellent communication skills, both oral and written, in English. Experience in working in teams is also a necessity in today's workplace, including understanding how to manage a team successfully.
Third, strengthen your problem-solving skills and develop sound judgment. Be dependable; never over-promise, but if you promise to deliver, be sure you deliver exactly what is expected by your superior. Be a person of integrity. Your word should be sufficient for someone to rely upon. Guard your integrity. It is easily lost, and difficult to recover once lost.
Finally, some general thoughts. Take advantage of every opportunity to learn and to grow, even if the opportunity seems small or involves a task that seems unimportant. Every response you give to any offered opportunity will be a chance to grow, and by showing a willingness to learn in every environment, you will build a reputation as a person who wants to increase their knowledge and wisdom.
Find many mentors. Interestingly, men over 50 are often more willing to be mentors than men who are under 50. I suspect this is because men over 50 are more secure in their own professional place and therefore less likely to see a woman as competition for a position. Seek many mentors, because you can learn something from everyone—whether it is something you want to emulate or something you want to avoid. Women mentors in higher positions are harder to find, because there are fewer women in higher positions. But if you find a female mentor, they can offer much in counsel and example. You will find that successful people, both male and female, are generally happy to share their experiences and offer counsel to those who follow.
Finally, as a Christian, let God be God. This is the most difficult, and may sound almost impossible, of any advice I can offer. Western culture teaches everyone, but especially women, to push one's way forward, to seize every possibility, and to demand one's place at the table, certain that if one does not ask, even demand, the doors will not open because of discrimination and bias. This siren song is almost impossible to resist. With this cultural training, it is very easy to play God and plan our own lives and our own advancement.
However, often those who push their way upward in position or insist on promotions overstep their knowledge and experience and as a result, fail to meet the challenges or demands of the new job. Failure is not only disheartening but also disabling. Growth and acquiring the necessary experience to be successful requires patience, a positive attitude, and faithful performance of current tasks. During the growing time, one may wonder whether one's talents and dreams will ever be recognized and realized. Remember the biblical illustrations from the life of Moses that teaches us that moving ahead of God never works out, while the life of Joseph reminds us that even when the path seems to be short-circuited, with God in charge, the end will be more satisfying than we can imagine.
Ellen White puts is this way in Ministry of Healing, page 477: "If any are qualified for a higher position, the Lord will lay the burden, not alone on them, but on those who have tested them, who know their worth, and who can understandably urge them forward. It is those who perform faithfully their appointed work day by day, who in God's own time will hear His call, 'Come up higher.'"
God is greater than man's bias. Be prepared; be learning; increase in wisdom and experience; and let God be God.
Elizabeth Tomenko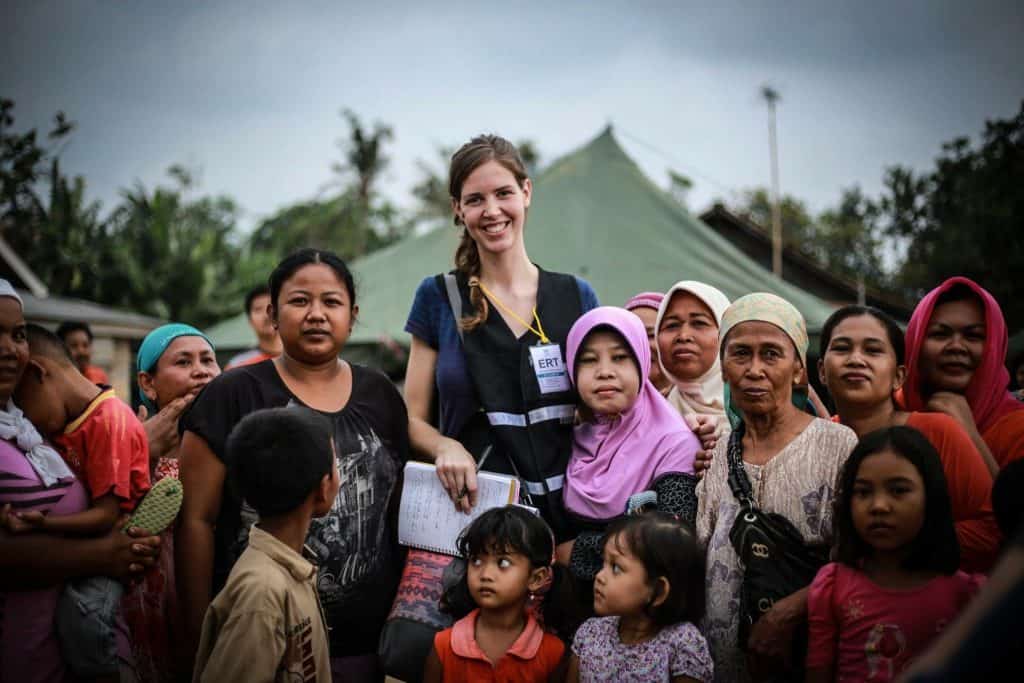 Name: Elizabeth Tomenko
Title: Emergency Response Program Manager
Describe your role with ADRA:
I provide support to ADRA offices around the world before, during, and after emergencies, and help connect them to the people, funding, training, and resources they need to effectively provide humanitarian aid to disaster-affected communities.
Your #ChooseToChallenge Advice:
Create your own opportunities and get all of the experience that you can. Volunteer, intern, travel, read broadly. Study negotiation and facilitation in addition to technical skills. Say yes to offers to speak or present. Don't be afraid to share your thoughts! Step up to the role you want and apply to jobs even if you don't meet 100% of the qualifications.
Kimi-Roux James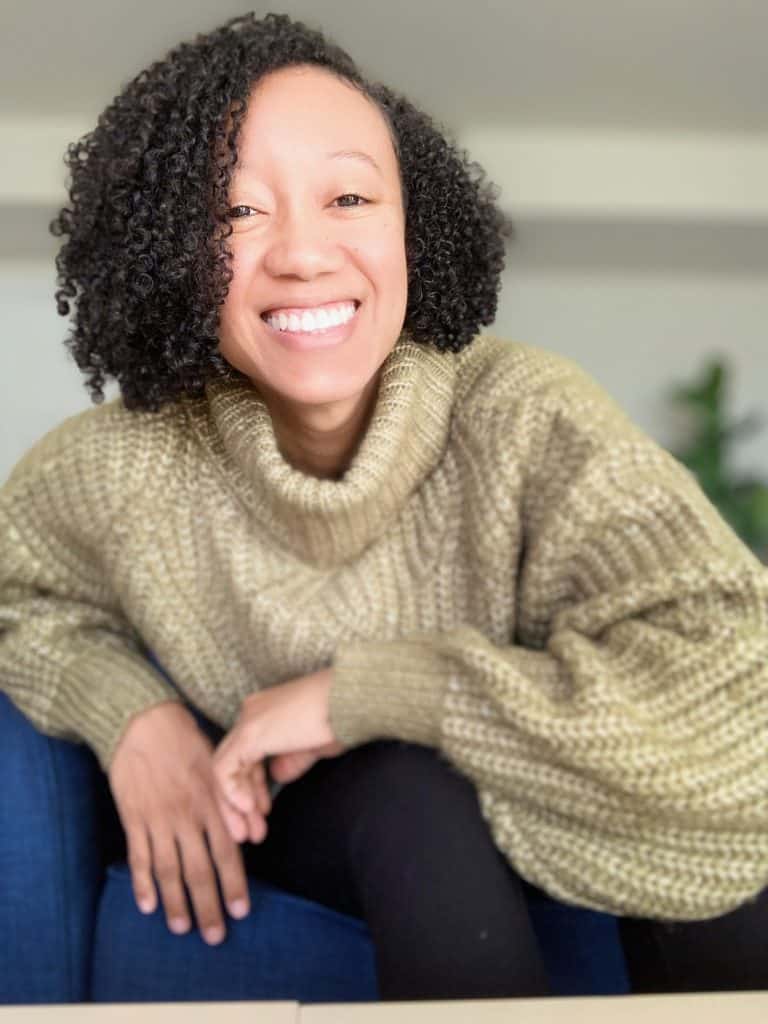 Name: Kimi-Roux James
Title: Media Relations Manager
Describe your role with ADRA:
I manage, establish and maintain mutually beneficial relationships between ADRA and the publics whom it depends. The public my specialty involves is the media or press. It is my responsibility to create newsworthy stories and events to attract media attention, gain public notice, while at the same handling any crises involving ADRA.
Your #ChooseToChallenge Advice:
Every day, read about what's going on in the news, establish connections with journalists and learn about the stories they like to publish, keep abreast of the latest trends via online news, broadcast, or social media, and find every opportunity to write and think like a journalist. Don't take rejection personally when you pitch a story, pitch to another journalist, eventually your pitch will get accepted. Lastly, manage your time, professionally and personally—you'll find that working 9 to 5 is just a set schedule but work involves outside those hours to keep pace with the news world.
While women account for three out of four workers in the PR industry, only about 20 percent of the top leadership positions are occupied by women, according to a 2019 report from the Institute for Public Relations and KPMG. In that same report, the male respondents said they'd never experienced discrimination at work, while all the female respondents said they had. Some systemic barriers they reported involved work-life fit, sexism, and unconscious bias. Some reported they had to make a choice to keep working or have children.
It's an unfortunate hot-button issue that has been raised over the years and even today, but I believe for that to change, it takes both men and women to come to equal terms to address gender disparities and be intentional about making it a priority across the board. My advice on this for any young woman who is entering the PR world, seek informal mentoring. Look to someone you trust and you know has your support and is willing to guide you along your career path. Focus on what is within your control, and be extremely good at what you do.
Lastly, recognize that you are an effective communicator and have channels of influence. If you witness gender inequality in your workplace, you have the influence to address it. What I mean is start a conversation by identifying issues and providing solutions, and by convincing stakeholders through your writing or presentation skills. You don't have to be the head honcho to effect change, but you certainly can be a changemaker.
Emily Hirata
Name: Emily Hirata
Title: Technical Advisor for Health & Nutrition
Describe your role with ADRA:
I help design and implement health and nutrition programs in emergency/fragile contexts, ensuring they are technically sound, in line with recommended global standards, and include application of best practices and lessons learned.
Your #ChooseToChallenge Advice:
I would say to always strive to go above and beyond what's expected of you. At times, simply because of your age or gender, you won't be regarded very highly and not much will be expected of you. Prove them wrong. Go the extra mile and do what you can to show that you are worth more than what they think. Eventually, you will be seen.
Se Ran Lee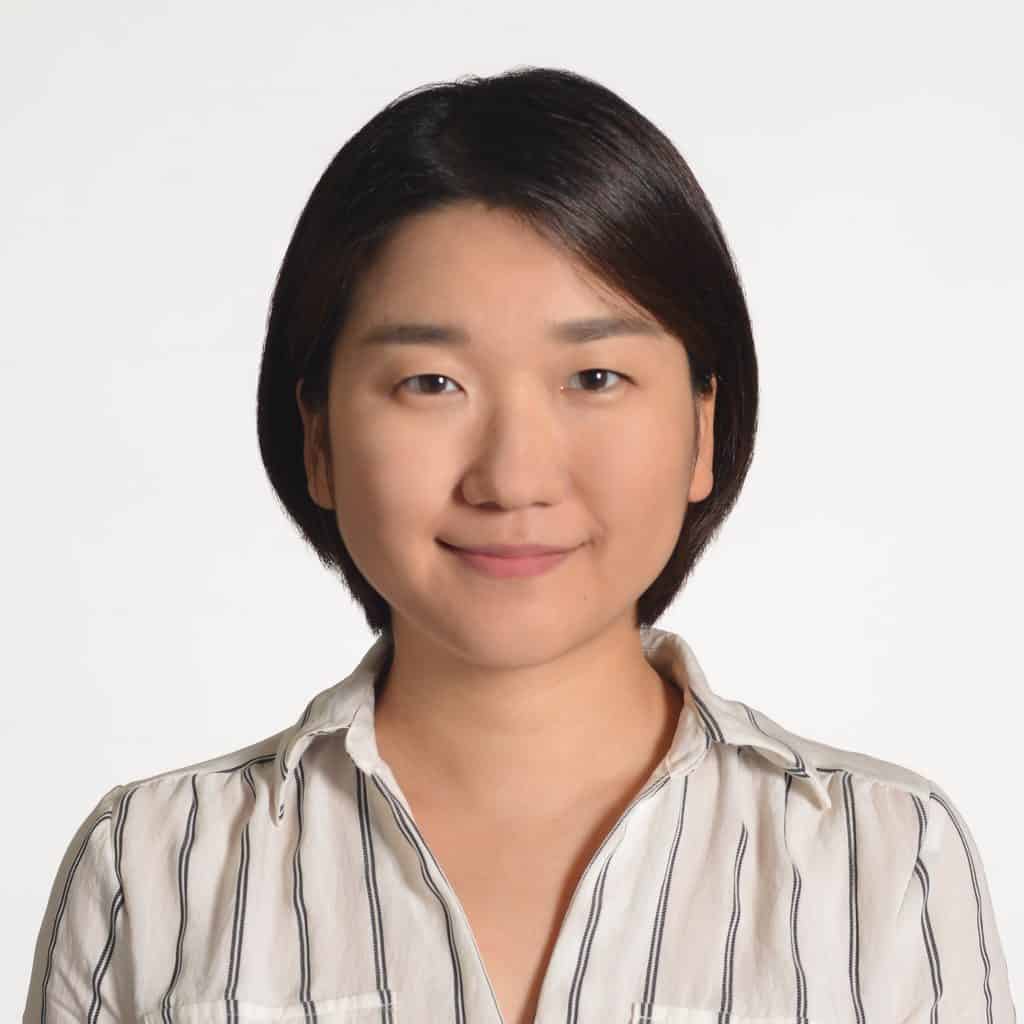 Name: Se Ran Lee
Title: Graphic Designer
Describe your role with ADRA:
I'm a graphic designer, and I mostly make publications and web materials as well. Also, I do some management in our design studio.
Your #ChooseToChallenge Advice:
Just listen to what your heart wants, not others. If you have your dream, don't give up, just do it for your rights.
Leiza Augsburger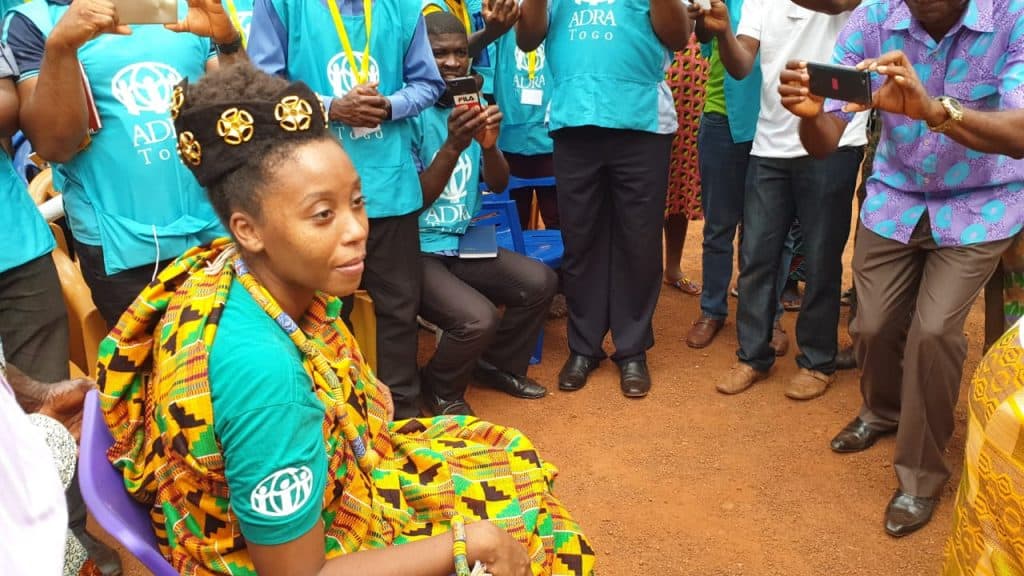 Name: Leiza Augsburger
Title: Project Manager, ADRA Switzerland
Describe your role with ADRA:
I am in charge of the ADRA Switzerland domestic program in the French part of Switzerland. I give support to our 19 French-speaking ADRA local groups.
Your #ChooseToChallenge Advice:
When I was Country Director for ADRA in Togo, a representative from another organization asked me during a work meeting "So, how are you holding up?" implying that as a young, single woman, it would be harder to "hold out" as the CEO of an organization like ADRA than it would be for him, a man with a lot of experience. Even some of my co-workers and church leaders seemed to forget that I was appointed to this position based on my experience and knowledge, that I wasn't just a woman, but a qualified worker (sometimes more qualified than them). For them, being young, single, and female was a handicap. For me, these three things were strong assets!
I had goals to achieve and I didn't have time to waste with what others thought. I know who I am and what I am worth. The results of my work show that and that is enough for me. If I feel discouraged, I remember that I am not in this position by chance, which if I am, it is because God thinks I am capable of it. When my mission is accomplished, He will take me elsewhere.
My advice to every woman is to set goals and know how to identify priorities. To surround yourself with people who know how to recognize your true worth and who push you forward.
Bias will always exist, but I won't let it define who I am.
Siri Bjerkan Karlsson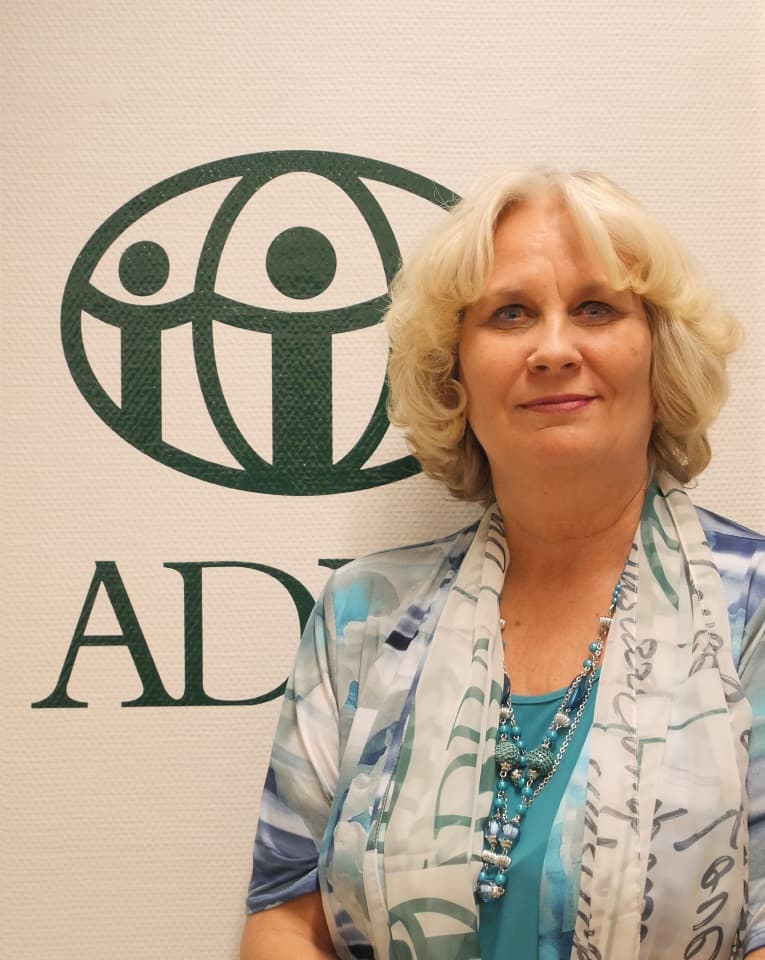 Name: Siri Bejerkan Karlsson
Title: Country Director, ADRA Sweden
Describe your role with ADRA:
Being a "spider in the net," being involved in most things! We are not a big office and therefore most of us have multiple roles. I am not only leading the office but also working as Desk Officer for one of our biggest programs with 5 different countries.
Your #ChooseToChallenge Advice:
When you are a leader, there will always be gender bias, even in the ADRA world. A woman many times looks at a job application that may have 10 criteria that need to be filled, if she has the qualifications for 8 of them she will doubt that she has a chance. If a man looks at the same application and knows that he has the qualifications for 4-5 of them, he is sure he has a big chance of getting the job. Many times women don't understand how qualified they really are! We have extra dimensions that men don't have. Research on some big companies have shown that there is a better working environment and more productivity in companies run by women. We need to believe more in ourselves and our qualities and abilities. We should not give up so easily and we should not tolerate advances or intimidation! I believe that our belief in God also helps us understand that we really are daughters of the King of the Universe – we do need to straighten our crown many times!
Deepa James
Name: Deepa James
Title: Corporate Partnerships Programs Assistant
Describe your role with ADRA:
Manage the logistics of Gift- in-Kind donations from other Corporate donors to ADRA Offices and projects around the world. Assist in developing partnerships and relationships with other NGOs and corporations willing to collaborate to more effectively pool resources for programmatic endeavors, including Emergency Responses.
Your #ChooseToChallenge Advice:
Many might say that Logistics is a heavily male dominated industry (truckers, warehouse managers, pilots, etc.) but most of the people I deal with are women – logistics coordinators, salespeople, customs agents & more. Especially on the Non Profit side. I think we have to remember there is room for everyone in any industry. I would say don't think any industry is closed to you because of gender bias. If you find something you love to do there are always channels in which you can make your way and if not make your own!
Helena Souders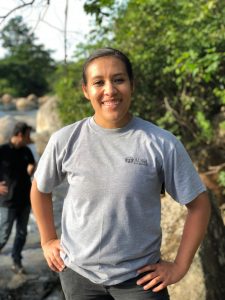 Name: Helena Souders
Title: Program Manager
Describe your role with ADRA:
I am responsible for ensuring that the programs assigned to me have the support needed for their success. Basically, I'm responsible for ensuring beneficiaries receive the highest quality, fairest, equitable humanitarian aid and for managing the relationship with USAID throughout the process. (this is very hard to do in just two sentences).
Your #ChooseToChallenge Advice:
It's so important that young women and young girls challenge themselves to never stop learning; absorb knowledge and do it with confidence because women are a force to be reckoned with. And also, never be too proud to start off at the "bottom of the totem pole"; it's the best place to learn from and prove your tenacity.
Rebecca Coleman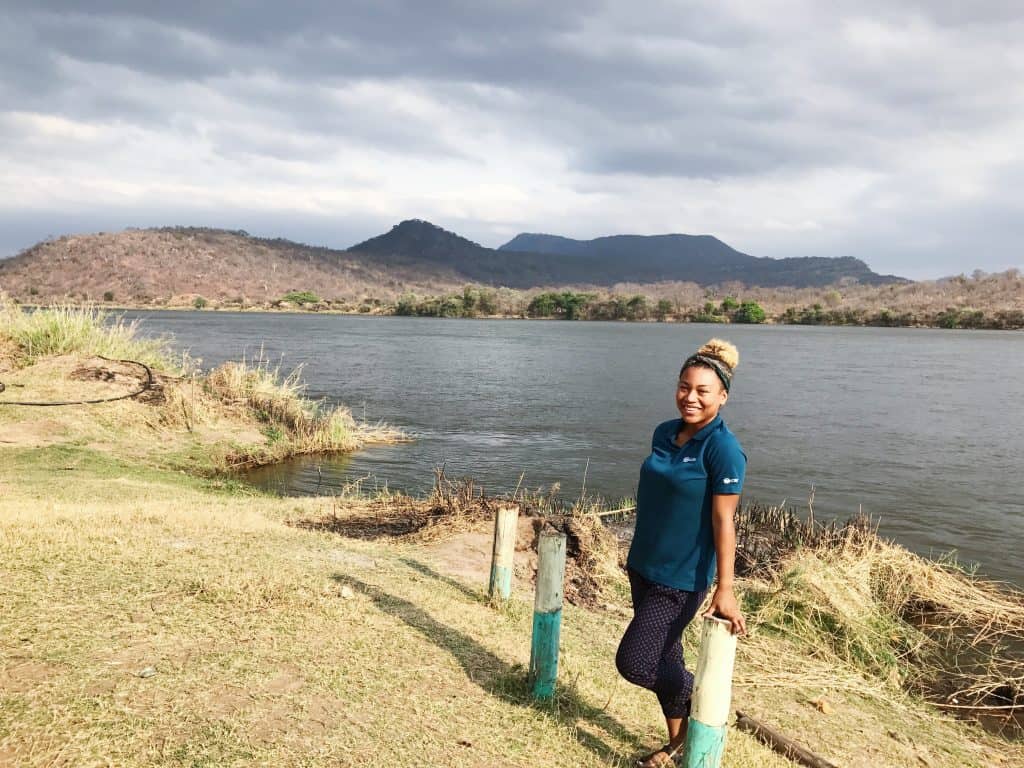 Name: Rebecca Coleman
Title: Senior Annual Giving Specialist
Describe your role with ADRA:
I manage the monthly direct mail fundraising appeals. My tasks also include copy writing, traveling for content gathering, managing, freelancers, and email fundraising.
Your #ChooseToChallenge Advice:
Girls and women can do WHATEVER they want. Don't let anyone tell you that because of your gender, you're not able to be who you want to be. We need to move with confidence and take up space in every room that we are in. Remember that someone else's bias is not a reflection of who you are as a person but instead it is a reflection of that other person's worldview. Sadly, gender bias will exist no matter the field of work you may be in, so it's important to build a personal network of like-minded women to lean on. These women can vouch for you, teach you, help you grow, and fight for you. I can't stress enough just how much my female mentors, coworkers, and friends have supported me and guided me through my journey. Women support women.
Hilda Madanat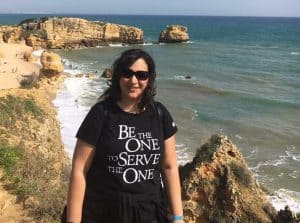 Name: Hilda Madanat
Title: Senior Marketing Analyst
Describe your role with ADRA:
Run analysis on the marketing efforts in any form of communication to constituents and leads. Exporting data monthly for appeals based on giving behavior and categorizing it into packages to be mailed out, as well as other mailing projects as needed for the annual giving team. Coordinating with other team members on other systems used in our department and reporting on income every week and month to our VP.
Your #ChooseToChallenge Advice:
Love what you do, take ownership of your career, create realistic goals, know what you're good at, and strengthen your knowledge. Be confident and accept constructive criticism so you can use it to make you stronger.
Mayra del Villar-Malcolm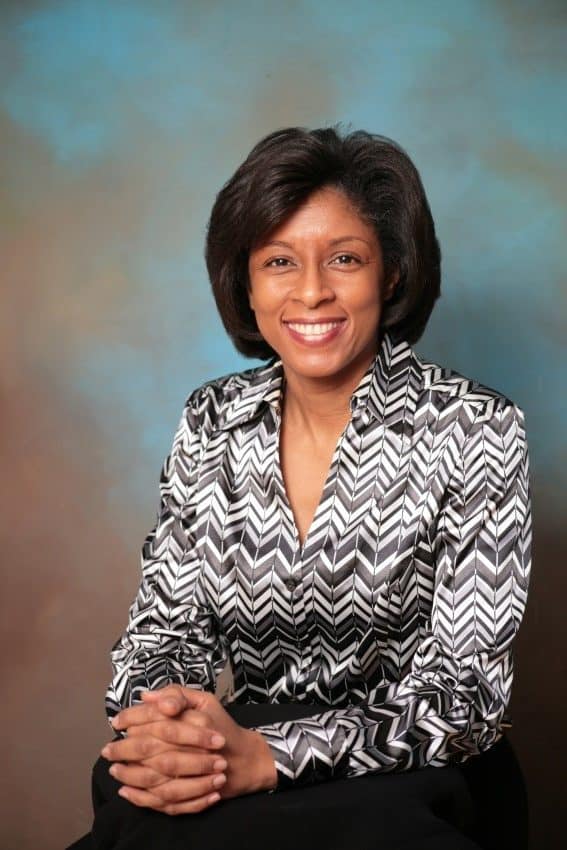 Name: Mayra del Villar-Malcolm
Title: Executive Assistant to VP for People & Culture | VP Marketing & Development
Describe your role with ADRA:
I provide administrative support to top level executives.
Your #ChooseToChallenge Advice:
Put God First.
Dream Big; the sky is your limit.
There is greatness within you; you can be and do ANYTHING you put your mind to.
When you doubt yourself, you lose.
Study; Be ready to meet your opportunity.
Work hard; challenge yourself.
Integrity; nothing is more valuable than this.
Encourage and pave the way for other women of substance.
Dannali Harris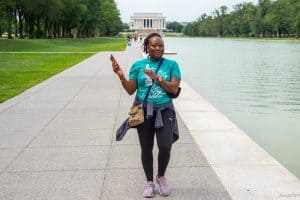 Name: Dannali Harris
Title: Staff Accountant Extraordinaire (according to everyone!)
Describe your role with ADRA:
It's hard to describe my role in two sentences because I do so much. I am the one responsible for keeping all the employees happy by paying them every two weeks, I also work with the GC and NAD to ensure that donations are recorded timely and all transactions between ADRA and those organizations are correct. I also ensure that invoices are processed timely for payment.
Your #ChooseToChallenge Advice:
In the world of Accounting and Finance as a woman and especially a Black woman you will definitely face both conscious and unconscious biases, because I have faced more than my fair share. In the accounting world women, some people see the woman as the one to pay the invoices, record the expenses and not have the ability to make the Financial decision for the organization and our recommendations are often ignored. My advice would be not to let anyone tell you what you can or cannot do, your success depends on your hard work and determination and no else. Never be afraid to stand up for what you know is right and never be afraid to challenge any status quo even if it means that you have to stand up to the president of the organization.
Do it because if you don't at the end of the day you will always regret and say "if I had known." My final advice would be treat everyone with respect no matter who they are and no matter how they treat you. There are times when you have to bite your tongue to keep the words from coming out, but just remember that when you let your light shine you are filling that dark void with the light of Jesus.
Aimee Tapeceria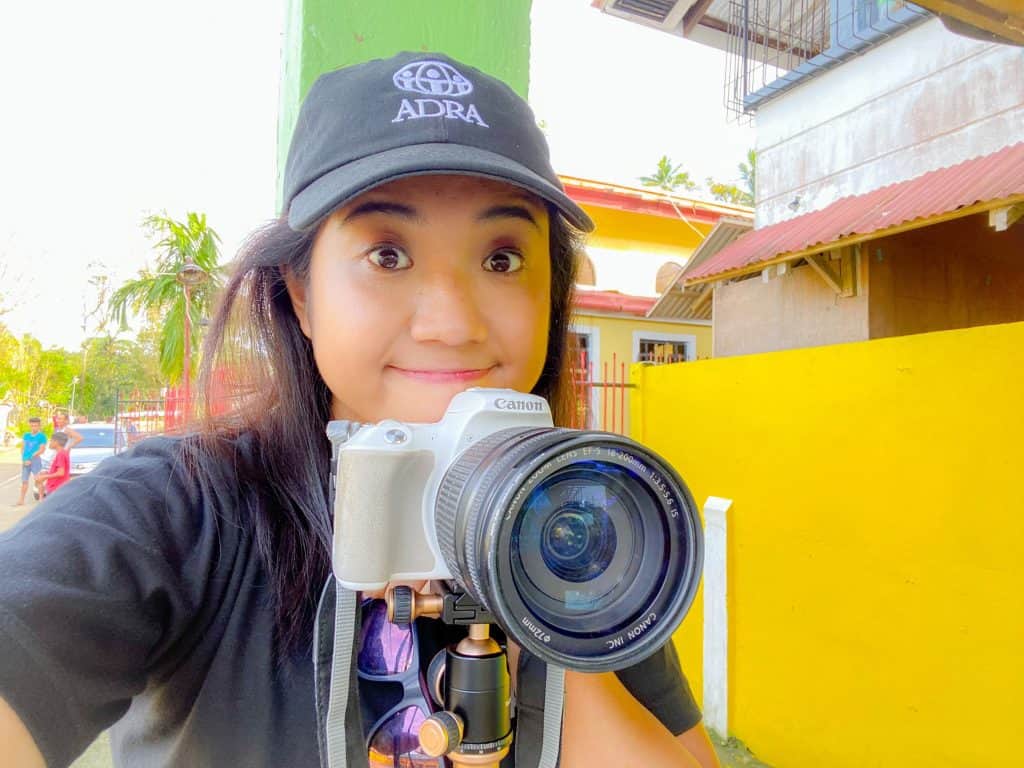 Name: Aimee Grace B. Tapeceria
Title: PR & Marketing Officer, ADRA Philippines
Describe your role with ADRA:
My job in ADRA is a combination of several roles – communications, social media and website manager, fund raising, donor management, sometimes church engagement, and the lead in CSR identification. I also write situation reports during emergency response in the Philippines and am part of the Regional ERT roster.
Your #ChooseToChallenge Advice:
For the young women who want to do what I do, my message for you is: "Just do your best wherever God places you. Because then He'll take you to places and positions that where you can be used to further His work. Personally, I am always left humbled and in awe because the God who held my hand and led me through all of life's adventures, is also the same God who controls the universe. It is NEVER about me, but it is ALWAYS about how God can use me to make a difference wherever He places me. And He will do the same for you."
Corinna Wagner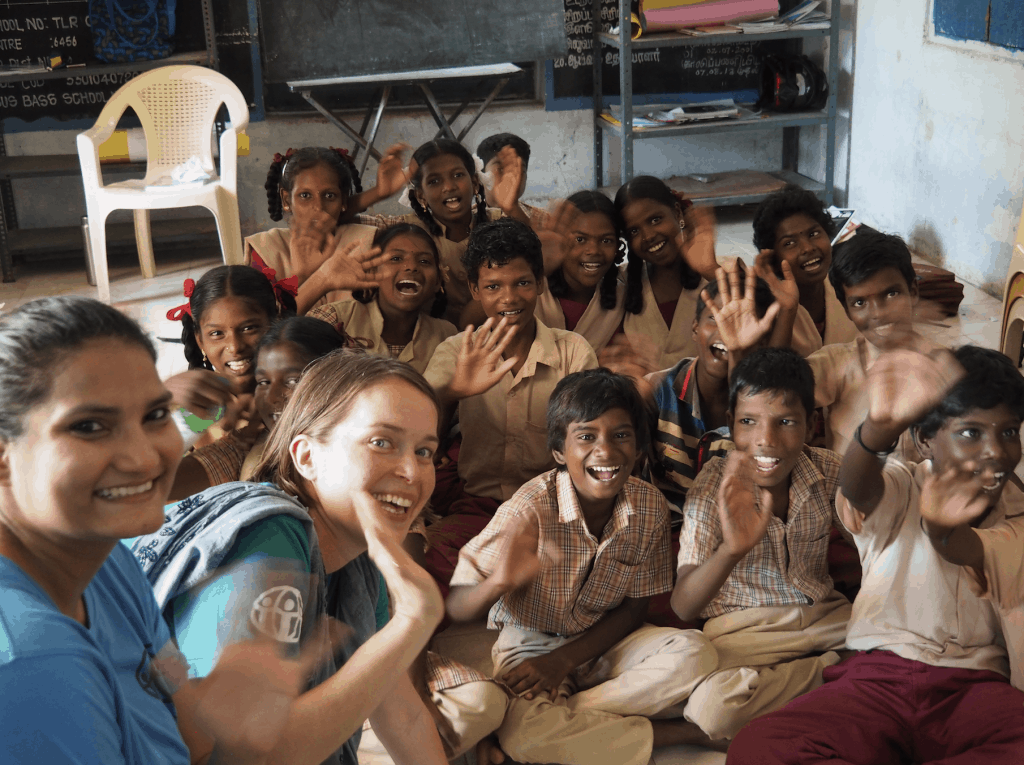 Name: Corinna Wagner
Title: Marketing & Finance Manager, ADRA Austria
Describe your role with ADRA:
I am responsible for the overall Marketing & Fundraising of ADRA in Austria, and also Finances. Since we are a small team of 4 persons, daily work is very diverse and I am challenged to grow every day!
Your #ChooseToChallenge Advice:
During my high-school years, I was fascinated by development work, but I had this bias that as a development worker you need to be an agricultural engineer or medical trained staff, which wasn't "my thing". Turned out, that as ADRA around the world we actually need staff and women with strong business and marketing competencies. I started working with ADRA in 2000 as an Admin Assistant. At the age of 23, I did not feel comfortable moving abroad to a far-away country as a young, single woman (I got my share after getting married, an exciting experience). I more and more understood how crucial business and marketing skills are in the nonprofit world. This is valid for both fundraising/marketing, but also for our project work in the communities we assist. Analyzing and understanding the fast changing environment we live in is key to make good decisions. Also our project beneficiaries need livelihood options that are economically viable. This is why I decided to continue education and get a postgraduate degree in Strategic Marketing. Challenge the bias you have – God wants to use you and has a plan for you in each phase of your life.
Hery Henrisse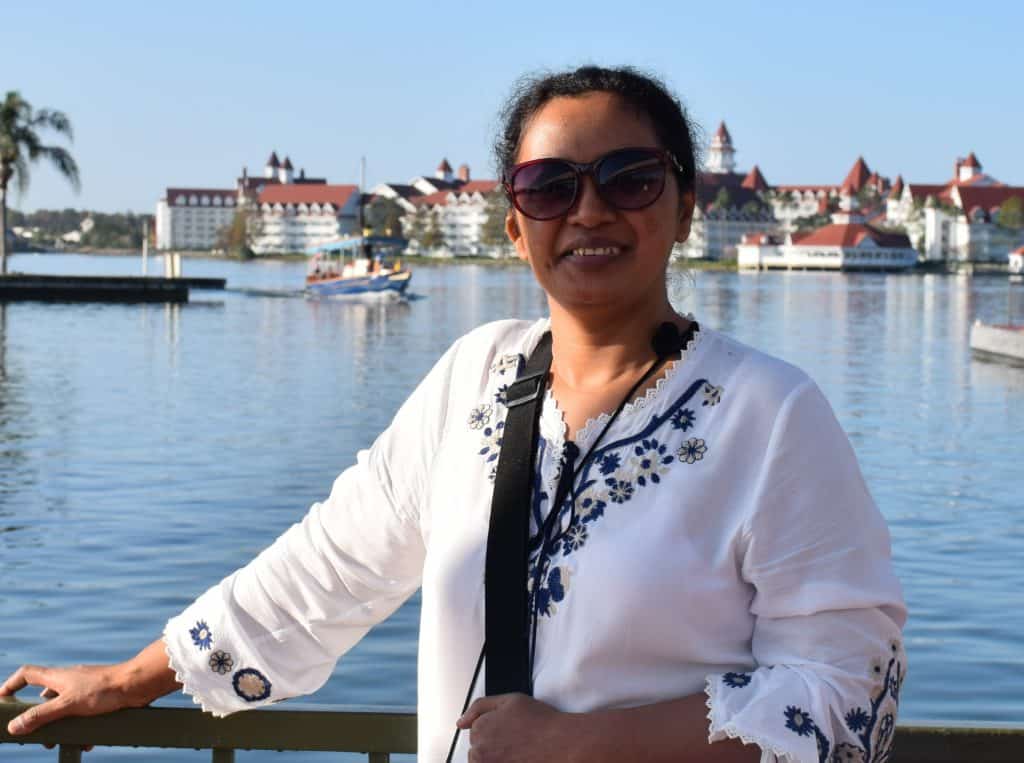 Name: Fleur Henrisse Herinjanahary (Hery Henrisse)
Title: Senior Program Finance Manager
Describe your role with ADRA:
I provide day to day support to ADRA implementing field offices, with primary emphasis on implementation of U.S. federally-funded activities on financial management processes, financial compliance, and adherence to donor regulations and ADRA policies.
Your #ChooseToChallenge Advice:
For young girls or women, I would advise that "Nothing is impossible for a willing heart" or "Where there's a will, there's a way". In other terms, even if you face challenges today, especially gender bias, do not worry, trust God and believe that He will give you wisdom to overcome it/them. Then, try your best and never give up! You will surely find ways to overcome it or at least, you will have strength to face it and it will surely be okay! Also, always learn and develop your skills. Knowledge acquired is always a capital/an asset that nobody can take from you. Finally, always fix your eyes on your objectives and follow your dream. One day, you will be surprised that all your efforts will pay off!
Lilyane Kandeke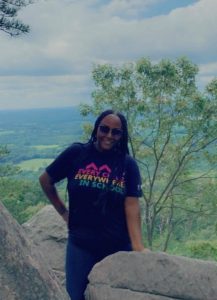 Name: Lilyane Kandeke
Title: Program Finance Manager
Describe your role with ADRA:
I provide financial management backstopping to ADRA field offices implementing projects funded by the US government and private donors.
Your #ChooseToChallenge Advice:
No one can ever take your knowledge away. Immerse yourself in your chosen field and never stop learning. Surround yourself with friends and mentors who have shared values and goals. Do not let other people's expectations define you; always work to exceed those expectations. It can sometimes seem unfair, but in my experience, doing so has resulted in additional responsibilities and professional growth.
Cassandra Hales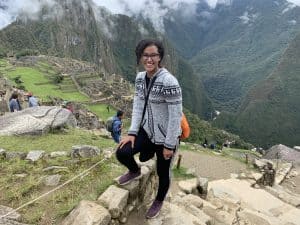 Name: Cassandra Hales
Title: ADRA Connections Coordinator
Describe your role with ADRA:
I coordinate and lead hands-on international service trips so that people can experience what it is like to work alongside ADRA employees at our various field offices.
Your #ChooseToChallenge Advice:
Remind yourself every day that you are strong and qualified! I can recall several times in which my role as a trip leader was overshadowed or challenged by others simply because I was a young woman in charge. When this happens, it is easy to wonder if you are the right person for the job…Don't! Trust your abilities. There is a reason you were chosen by your organization and by God to do what you were called to do.
Jennifer Tyner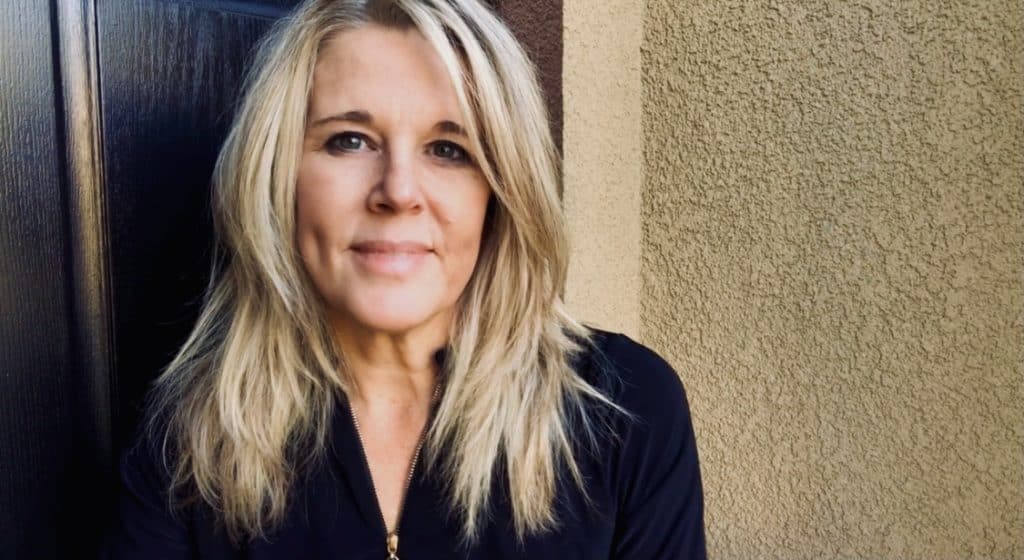 Name: Jennifer Tyner
Title: Director for Church Engagement
Describe your role with ADRA:
My role is to expand and deepen our partnerships with pastors, congregations, schools, and other organizations across the United States to work together to improve the lives of women, children, and families around the globe.
Your #ChooseToChallenge Advice:
Sisters—we need to use our collective voices. We need to stop the competitiveness and work together for change. Together, our voices have power. When we hear or witness something inappropriate, we've got to speak up. Silence is no different than tolerating bad behavior. Women, we need to join together on this. This is where we are failing ourselves.
I know this is not easy, and in many places, still very unwelcome. There have been times in my own career where I have been discounted, demeaned, and chastised for being "too confident," "assertive," and "emotional." While my male colleagues were praised (even promoted) for similar performances, I stayed silent out of fear and insecurities—and I deeply regret it.
But if the conversations are going to change, we have to take ownership. Women's silence happens at every level, in organizations of all sizes. The barriers and backlash we face are real. This is why we must support one another and find the courage to speak. Women make up 50 percent of the workforce. That's a lot of power — but only if more of us make our voices heard.
Sonya Funna Evelyn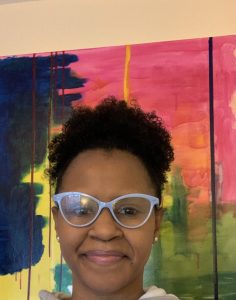 Name: Sonya Funna Evelyn
Title: Senior Director, Programs, and Innovation
Describe your role with ADRA:
I lead our technical, business development, monitoring, evaluation and learning teams who design and help support the implementation of projects.
Your #ChooseToChallenge Advice:
On facing bias, hmm… I would say to remember that intelligence and ambition are not gendered. This work calls for compassion and a heart and mind centered on justice and equity. Be the change you want to see. And remember the many examples who have come before you, female change makers across the world who make an impact every single day.
Mireille Ravoninjatovo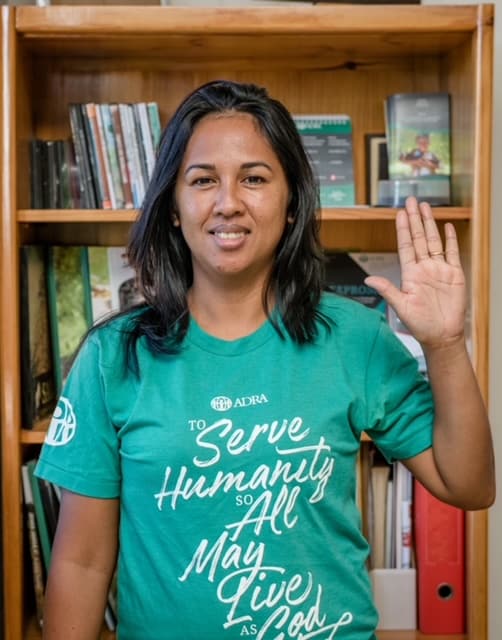 Name: Mireille RAVONINJATOVO
Title: Communications Director and Emergency Coordinator
Describe your role with ADRA:
I lead the communication, marketing and fundraising department of ADRA Madagascar, and am specifically in charge of writing contents for ADRA's website, social media accounts, communication materials including script for videos, success and human interest stories and different printed promotional materials. I also organize all public relation events and manage media relations.
As the Emergency Coordinator, I lead ADRA's emergency responses and supervise the Emergency Response Team.
Your #ChooseToChallenge Advice:
Be yourself; believe in your strengths and abilities. Believe that you are special, you have assets that your male counterparts may don't have; maybe your sense of aesthetic, your intuition, your empathy, your sense of detail, your courage. Build on these strengths and people will be confident that you can do it, that you deserve this position just like men.
Geert Hendriks
Name: Geert Hendriks
Title: Country Director, ADRA Netherlands
Describe your role with ADRA:
Leading and managing the ADRA Netherlands office.
Your #ChooseToChallenge Advice:
The law says that men and women are equal and there should be no difference in whatever subject you can think of. God created men and women and no one is better or higher in position then the other. All that deviates is not from God nor from law so ignore it, fight for it and show that persons that feel girls and young women should be less are wrong.