For a project created to fight hunger, you might assume that the main goal would be to fill empty stomachs. But, the ultimate goal for ADRA's food security work in this area is actually to grow resilience in the communities we serve, and one project delivered success like never before in 16 countries across Africa!
As the potential devastation of the global COVID-19 pandemic first became evident, ADRA's Africa Regional Office partnered with Adventist Women's Ministries and Youth Departments across the 16 countries to ensure communities wouldn't go hungry during the crisis.
ADRA's expertise and the church's resources came together to train women and young people to plant sustainable household and community gardens. In turn, these volunteers trained others in their communities, as well as provided seeds and gardening tools, taught cooking classes, and spread awareness about preventing COVID-19 and disaster risk reduction.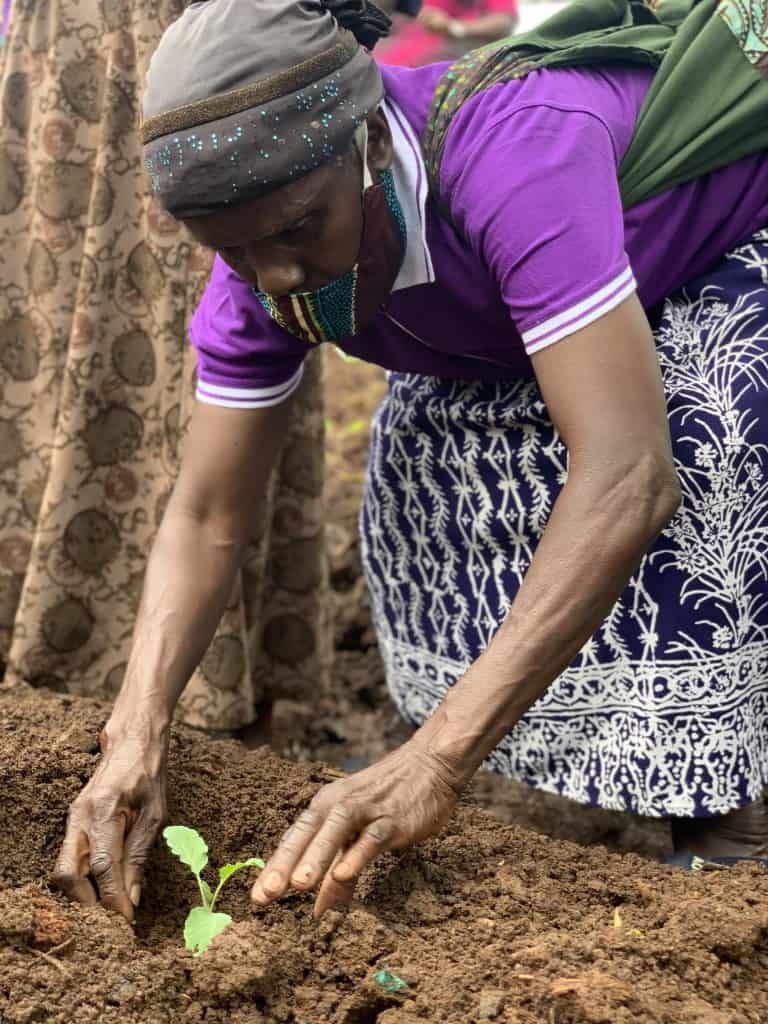 Time and time again, the results showed that not only were people able to feed themselves and their families from these gardens, they were also able to earn money by selling excess produce and to provide for neighbors. The techniques they were learning ensured that the gardens they planted were climate-safe and sustainable, plus the additional training they received taught them how to get the most from their produce.
ADRA's team in Zambia referred to their involvement with the project as "garden evangelism" as they built true connections with the people in their communities and put compassion into action to serve. In Zambia alone, ADRA trained 90 youth and women in areas hardest hit by the pandemic, and those 90 people spread the word and trained more than 600 others in their communities.
"In this project, it will not stop here. We pray that God continues giving us knowledge and wisdom, so that we can help each other," said Yorantha, one of the youth leaders in Zambia. "And we even encourage those out there, those who are trained by ADRA, don't just go home and sit on that gift which we are given. Let's work on them. Like if we don't have the land, we were also taught how to plant in the sack, in used bottles we can also use. No one can give the excuse like we don't have the land. We are trained in everything. So, we really thank ADRA, may the spirit continue and may God continue providing for them so they continue to empower more people."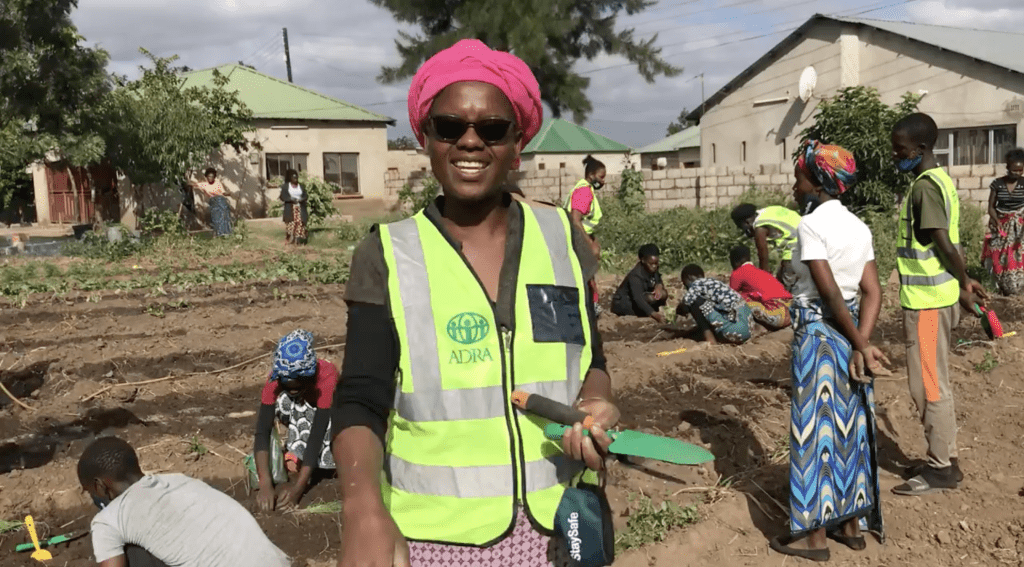 This cascading success was the same in every country, exceeding goals by more than 950% in some areas! Families and communities were able to provide for themselves and truly be resilient in the midst of a global crisis.
Why was this project such a success story?
There are a lot of reasons why this project became such a success, but here are a few highlights:
Church Partnership. The close partnerships between ADRA and the Adventist Women's Ministries and Youth Departments meant combined resources, knowledge, energy, and reach to make a greater impact.
Community Led. We like to say that ADRA plants the seeds for success, but in this case we just provided the seeds! Once we did the initial training, community members were not only able to provide for themselves but they were also empowered to share their knowledge and build resilience in their communities.
Cross-Cutting Outcomes. The main goal was to make sure people stayed nourished and healthy during the pandemic, but the gardens also provided income for those who sold excess produce. Plus, community members took part in cooking classes to maximize their healthy harvests and received training in disaster risk reduction.
Love Your Neighbor. We loved hearing about newly trained gardeners sharing produce with other community members who couldn't provide for themselves or had fallen sick. Many also went out of their way to train others who wanted to learn gardening, and strategize with neighbors to grow complementary crops!