SILVER SPRING, MD (October 25, 2022) – The Adventist Development and Relief Agency (ADRA) is escalating humanitarian recovery efforts in El Salvador and Colombia to assist thousands of residents impacted by Tropical Storm Julia.
Despite being downgraded from a Category 1 Hurricane to a Tropical Storm, Julia affected more than 1.6 million people in Central America and Colombia's Guajira Peninsula when it made landfall on October 9, according to the UN Office for the Coordination of Humanitarian Affairs (OCHA). The storm pummeled the region triggering deadly floods and landslides killing at least 54 people and leaving thousands of people homeless.
Local authorities in El Salvador declared a 15-day state of emergency to facilitate response and recovery operations. ADRA's country offices in El Salvador and Colombia have already launched its National Emergency Management Plan (NEMP) to mobilize immediate aid.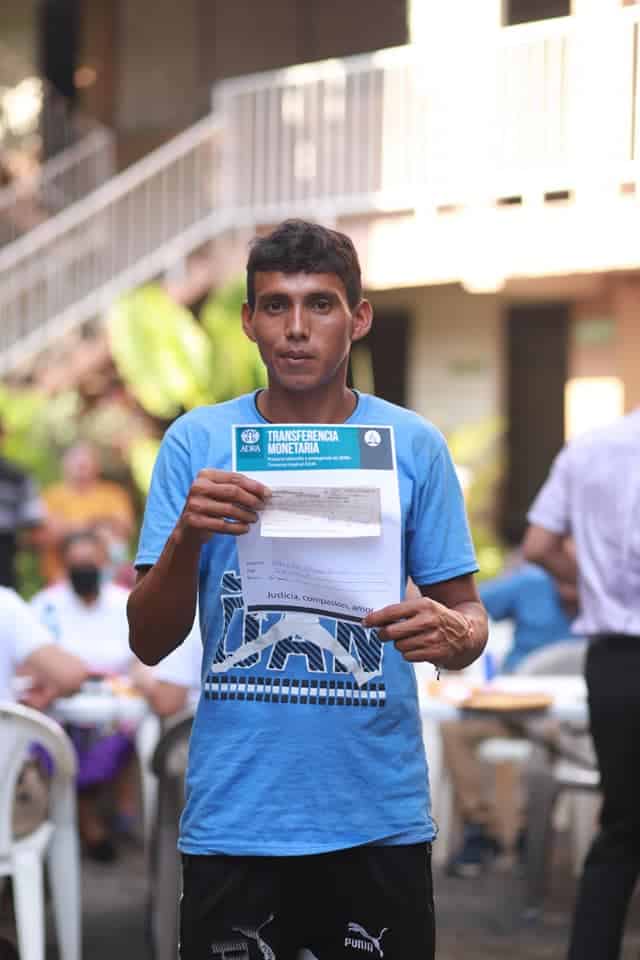 "Communities have already been devastated by the excessive torrential rains caused by climatic changes prior to Julia."
The storm's massive flooding has impacted families in all 14 departments of the nation. Overflowing rivers and streams have cut off entire neighborhoods. ADRA is working with local municipalities and the Adventist Church to aid displaced families and children. We are distributing food, water, and hygiene kits, as well as financial assistance to some of the most vulnerable communities," says Alex Figueroa, country director for ADRA El Salvador.
The storm also interrupted the fishing sector and caused catastrophic damage to corn and bean harvests, with plots completely submerged, according to assessment reports.
In South America, ADRA humanitarian relief teams are collaborating with Adventist church volunteers and staff along with trusted partners to assist some of the most vulnerable indigenous communities devastated by the storm in La Guajira Province, Colombia. Before
Before Julia's landfall, torrential downpours and floods caused by La Niña climatic patterns had already ruined houses and livelihoods, as well as exacerbated illness in the area's population, which faces significant levels of food shortage and malnutrition.
ADRA emergency response teams will keep monitoring the present situation in Colombia, El Salvador, and other nations affected by the storm and heavy rain to continue serving local communities during hurricane season and beyond.
To learn more about this story, ADRA's global humanitarian relief efforts, or secure interview opportunities, please email press@adra.org or call (301) 332-3880.