COLOMBIAN ISLANDS (December 17, 2020) – The Adventist Development and Relief Agency (ADRA) joins forces with the Adventist Church to help families impacted by recent Hurricanes Eta and Iota in the cluster islands of San Andrés, Providencia and Santa Catalina, Colombia.
The back-to-back destructive storms that slammed the Caribbean islands located about 480 miles northwest of Colombia's mainland, killed and injured several people, damaged and destroyed more than 95 percent of the homes, churches, and buildings in the region, and left thousands of people homeless.
ADRA deployed several tons of humanitarian aid from Puerto Rico to provide emergency shelter for the victims and support the reconstruction project in the archipelago. The humanitarian agency coordinated the relief effort with the assistance of the Adventist Church, logistics expert Partnership for Humanity, World Hope International, and the Colombian Air Force.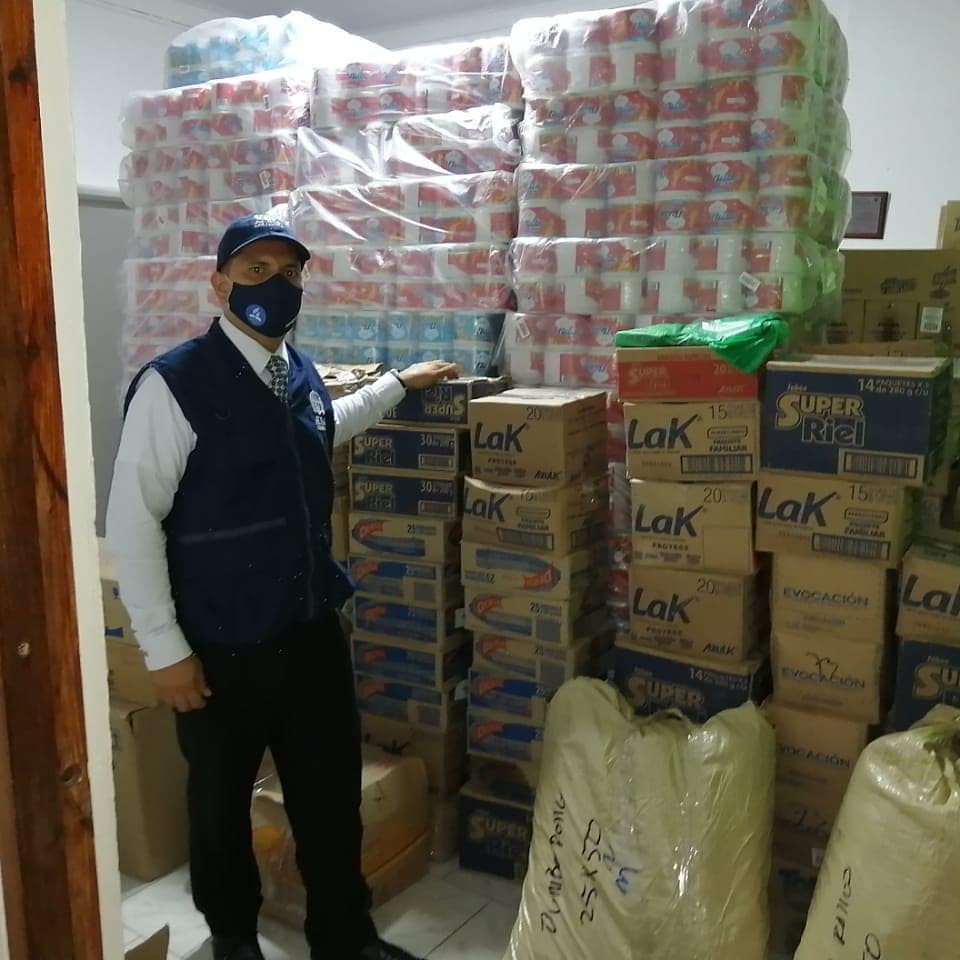 "These storms are among the worst and largest hurricanes to impact these islands, and ADRA is committed to helping families restore their communities. We leveraged available resources in Puerto Rico because it was one of the closest locations to the Caribbean islands," says Mario Oliveira, director for emergency management at ADRA. "We are grateful to our partners, the Adventist church, and the Colombian Air Force for providing personnel and the cargo plane that made it possible to airlift tons of supplies."
Colombian President Ivan Duque tweeted his appreciation in Spanish for the humanitarian and logistics operation:
"The @AirForceCol arranged an aircraft to collect 28 tons of humanitarian aid sent by Puerto Rico and the Cayman Islands, for our compatriots from #Providencia, which includes items such as tents, water filters, tools. Colombia appreciates your great solidarity."

Ivan Duque, president of Colombia
In addition to airlifting ADRA's donation from Puerto Rico, Colombia's Military Transport Air Command – CATAM, also transported 11 construction experts from the Cayman Islands who will assist with the rebuilding operation.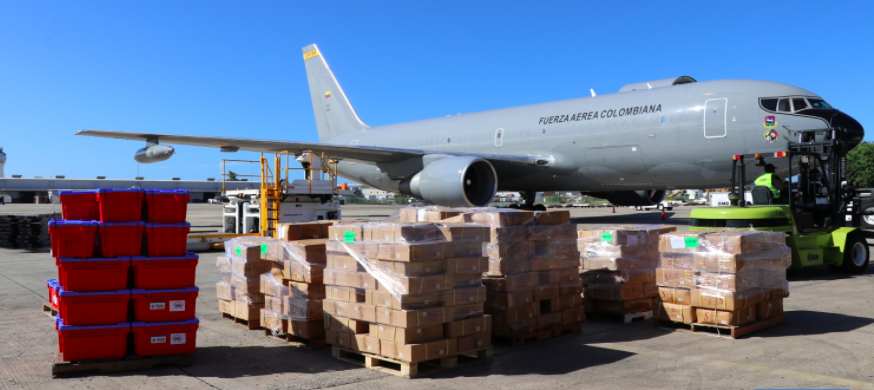 "With the support from ADRA International and their partners, we are sending more than 2,000 tents and tarps so that our Colombian brothers and sisters in Providencia can have shelter. We hope that this will be a blessing for everyone there," says Pastor Luis Rivera, president of the Adventist Church in Puerto Rico.
ADRA emergency teams have been on the ground in the Colombian islands responding to the current crisis and helping affected communities since the massive hurricanes hit the region in November.
"ADRA mobilized its advanced disaster response team, the GARSA Rescue Operative Group, who arrived in San Andrés on November 18, to rescue survivors and assess the damage. Since that time, we have participated in more than 33 disaster response operations. We came to clear roads, cut-down fallen trees, fix roofs, and repair homes," says Jair Florez Guzmán, ADRA's director for Colombia. "We have also provided emotional support and emergency assistance. Please continue to pray for all the people affected by this disaster. ADRA will be here to bring hope and help families rebuild and recover."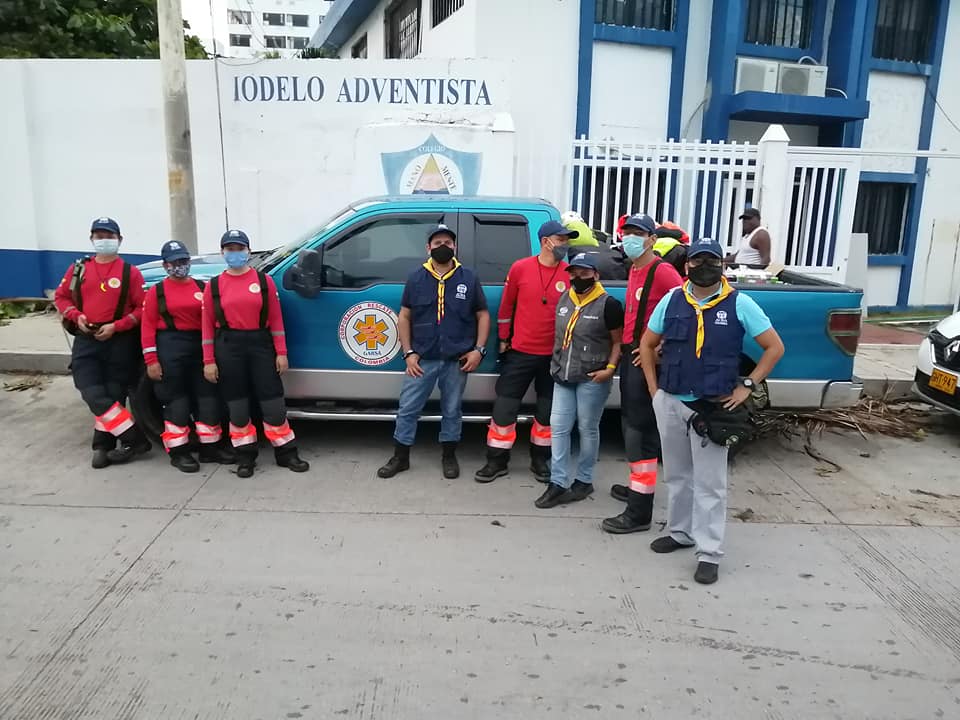 Additionally, ADRA rescue teams and church volunteers delivered more than 1,300 hygiene kits and 550 gas stoves to affected families in San Andres, Providencia, and Santa Catalina. On the mainland, ADRA also prepared food and donated hygiene items to dozens of hurricane survivors in the departments of Antioquia, Bolivar, and Choco.
For more information or to secure interviews about ADRA's global disaster response, contact press@adra.org.
ABOUT ADRA
The Adventist Development and Relief Agency is the international humanitarian arm of the Seventh-day Adventist Church serving in 118 countries. Its work empowers communities and changes lives around the globe by providing sustainable community development and disaster relief. ADRA's purpose is to serve humanity so all may live as God intended. For more information, visit ADRA.org.