ADRA is on the ground assessing community needs, supporting relief efforts
(CZECH REPUBLIC) July 1, 2021 — "It happened in just a few minutes," says Josef Kolacek, chief emergency coordinator for ADRA in the Czech Republic. "It wasn't until dawn that the real effects of the devastating tornado were revealed. Some streets are completely destroyed and will need total reconstruction."
Kolacek describes the situation where a tornado with winds estimated of at least 136 mph (219 km) struck several villages in the Czech Republic on June 24.
Local authorities in South Moravia report that so far, six people have died, more than 250 people are injured and hundreds more residents are without homes.
Eyewitnesses say the tornado tipped-over cars and buses, uprooted trees, and there were hailstones the size of tennis balls. The forceful wind and hailstones caused power lines to be knocked down and destroyed a retirement home and the local zoo, according to local reports.
The Adventist Development and Relief Agency (ADRA), which has been serving in the Czech Republic since 1992, has already begun meeting with local authorities and has setup fundraising efforts to help affected residents.
"It's really too soon to know how extensive the damages are, but from the looks of it alone, the villages will need long-term aid," says Radomir Spinka, country director for ADRA in the Czech Republic. "This kind of tornado has never hit this area before and is very rare in our country."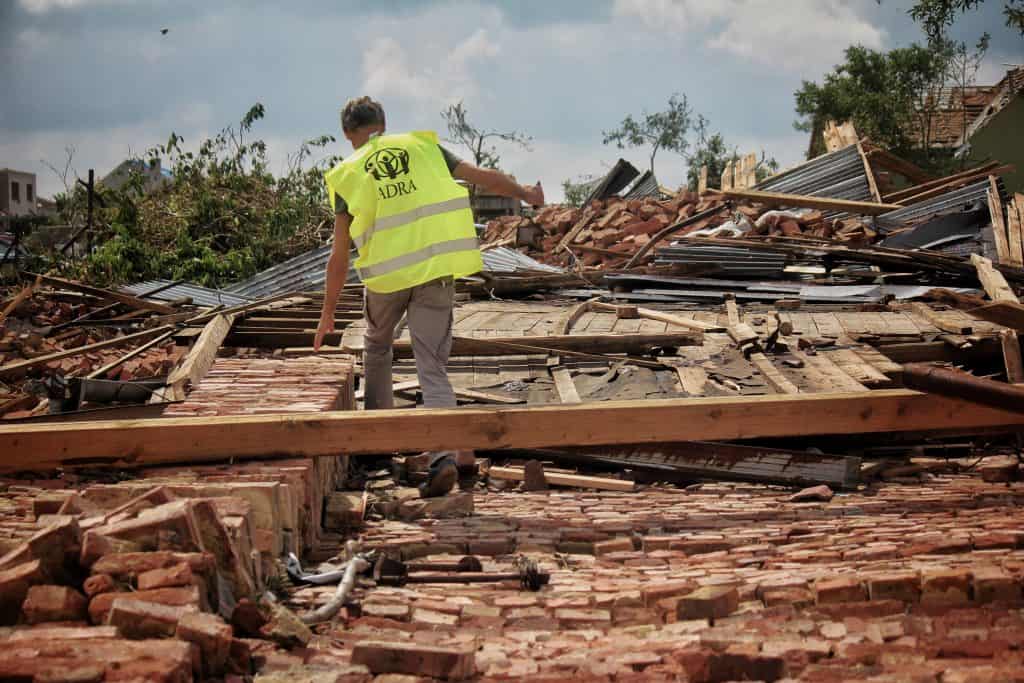 According to Spinka, ADRA has set up a hub in Břeclav Adventist Church, located near Moravská Nová Ves, one of the villages impacted by the tornado, to organize emergency aid. ADRA in Slovakia has also loaned its HELP Bus for the team to use in relief efforts. 
ADRA has already met with residents of the Moravská Nová Ves village to assess damages and needs. Plans are to help serve hundreds of survivors in need of immediate assistance.
"ADRA is working to secure plastic sheets to cover roofs, generators, and many other construction materials. We also have our psychosocial teams to offer residents any emotional support," Spinka says.
Tornadoes in Europe touch down across the continent every year but go unreported as they hit in sparsely populated rural areas, according to local reports.
For updates about ADRA's response in the Czech Republic, visit https://www.facebook.com/ADRACzechRepublic.
Journalists who wish to secure interviews for this story, may email press@ADRA.org.
About ADRA
The Adventist Development and Relief Agency is the international humanitarian arm of the Seventh-day Adventist Church serving in 118 countries. Its work empowers communities and changes lives around the globe by providing sustainable community development and disaster relief. ADRA's purpose is to serve humanity so all may live as God intended. For more information, visit ADRA.org.