SILVER SPRING, MD (January 19, 2021) — The Adventist Development and Relief Agency (ADRA) has donated 500,000 masks to La Sierra University in Riverside, California, to help prevent the spread of coronavirus in nearby communities. Health officials report COVID-19 cases and the death toll continue to rise in southern California. Riverside county alone has confirmed more than 228,000 positive cases and over 2,300 deaths since the beginning of the year. (*These numbers are likely to change as more cases are reported.)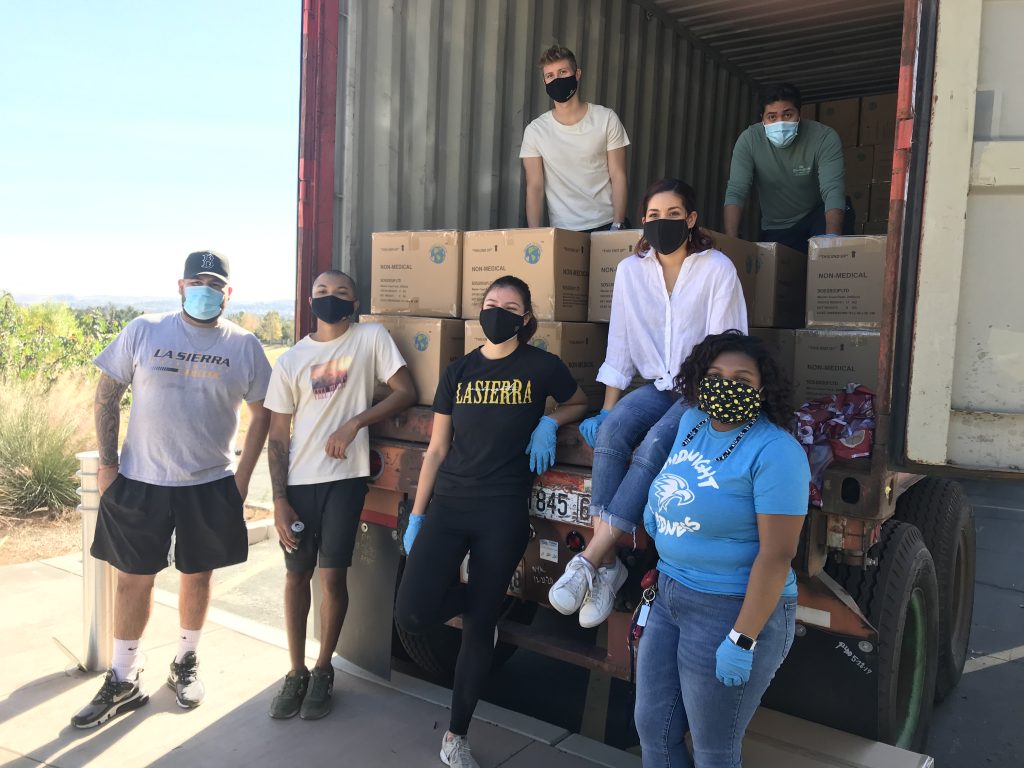 "We are so privileged for our university and its students to be able to partner with ADRA in distributing greatly needed face masks to our communities in Riverside. Scores of people will be provided this very important tool for preventing the spread of COVID-19," says Dr. John Thomas, dean of the La Sierra University Zapara School of Business and an ADRA board member. "Covid has ravaged the southern California region and in some areas the California National Guard has dispatched medical personnel to aid with the influx of Covid patients at local hospitals, including those near our university. While vaccines are arriving and hope is on the horizon in terms of driving back this pandemic, face masks will continue to be needed during the coming months for the health and safety of everyone."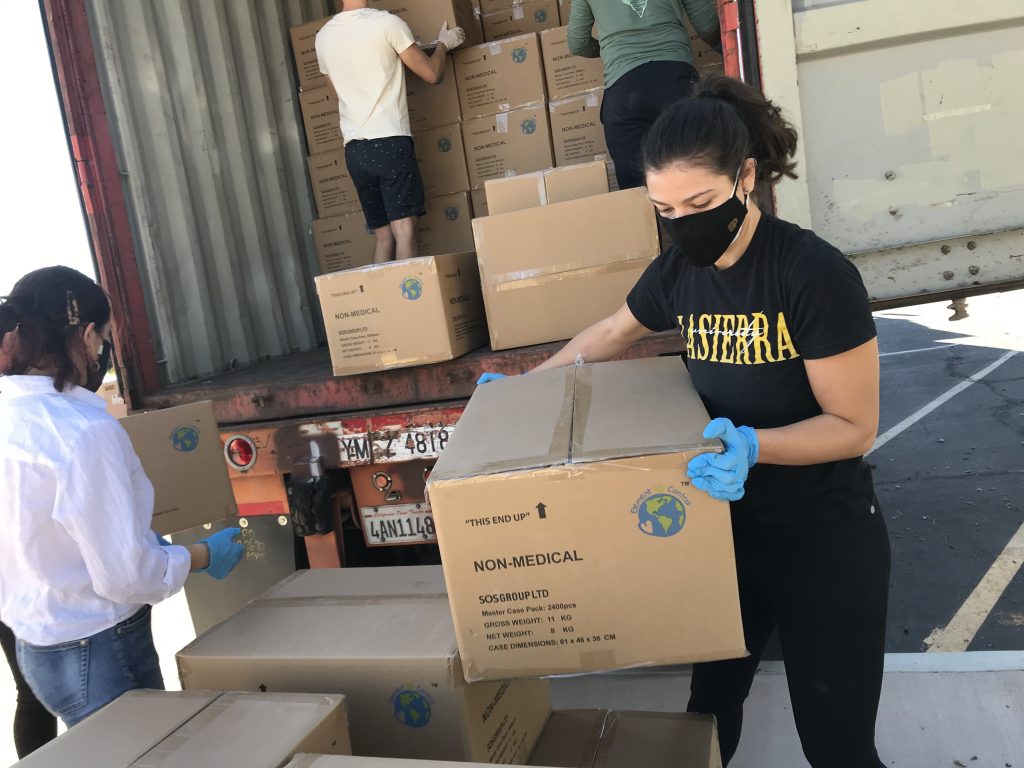 La Sierra's Zapara School of Business and students from the university's Enactus program will coordinate the half-a-million 3-ply mask distribution to churches, schools and other establishments. ADRA's humanitarian relief allies Partnership for Humanity, LIFT Non-Profit Logistics, and Global Specialty Services facilitated the donation to the university.
"We are so grateful to La Sierra University, its students and our trusted partners for teaming up with ADRA to help communities cope in this unprecedented health crisis.  ADRA has been delivering life-saving supplies and resources to the most needed areas of the world since the pandemic began. In many instances, we have redirected our resources to support families here in the United States, because we know from health data, that this country currently has the most coronavirus cases globally, and we're not out of the woods yet," says Mario Oliveira, director for emergency management at ADRA."
"LIFT is proud to have helped facilitate the delivery of these urgently needed 3-ply masks for the COVID-19 response. A special thank you to Larry Dunn, the CEO of Global Specialty Services for making this donation to ADRA in support of those suffering from the effects of this global pandemic," says Michael Rettig, director of Lift and board member of Partnership for Humanity.  
La Sierra University will also help store more than one million masks for ADRA's COVID-19 response overseas. ADRA expects to ship the face coverings to Latin American countries in the coming days. 
Visit ADRA.org for more details on ADRA's COVID-19 emergency response, or to make a contribution.
Learn more about La Sierra University HERE.
Journalists who wish to learn more about this story may email press@adra.org.
About La Sierra University
La Sierra University, a Christian Seventh-day Adventist institution nationally acclaimed for its diverse campus, its service to others and its 'best value' educational programming, offers a transformational experience that lasts a lifetime. "To Seek, To Know, and To Serve" are the keys to the mission that drives the university, with all areas of campus encouraging students to develop a deeper relationship with God and His son, Jesus Christ. Established in 1922 on acreage formerly part of the Rancho La Sierra Mexican land grant, the university provides more than 120 bachelors, masters and doctoral degree programs.
About ADRA
The Adventist Development and Relief Agency is the international humanitarian arm of the Seventh-day Adventist Church serving in 118 countries. Its work empowers communities and changes lives around the globe by providing sustainable community development and disaster relief. ADRA's purpose is to serve humanity so all may live as God intended. For more information, visit ADRA.org.