SILVER SPRING, MD (January 26, 2021) — The Adventist Development and Relief Agency (ADRA) has donated 1.6 million protective disposable face masks to Loma Linda University Health (LLUH) in California, to support the hospital's continued battle against COVID-19. LLUH plans to use ADRA's donation to protect frontline workers during COVID-19 vaccine operations.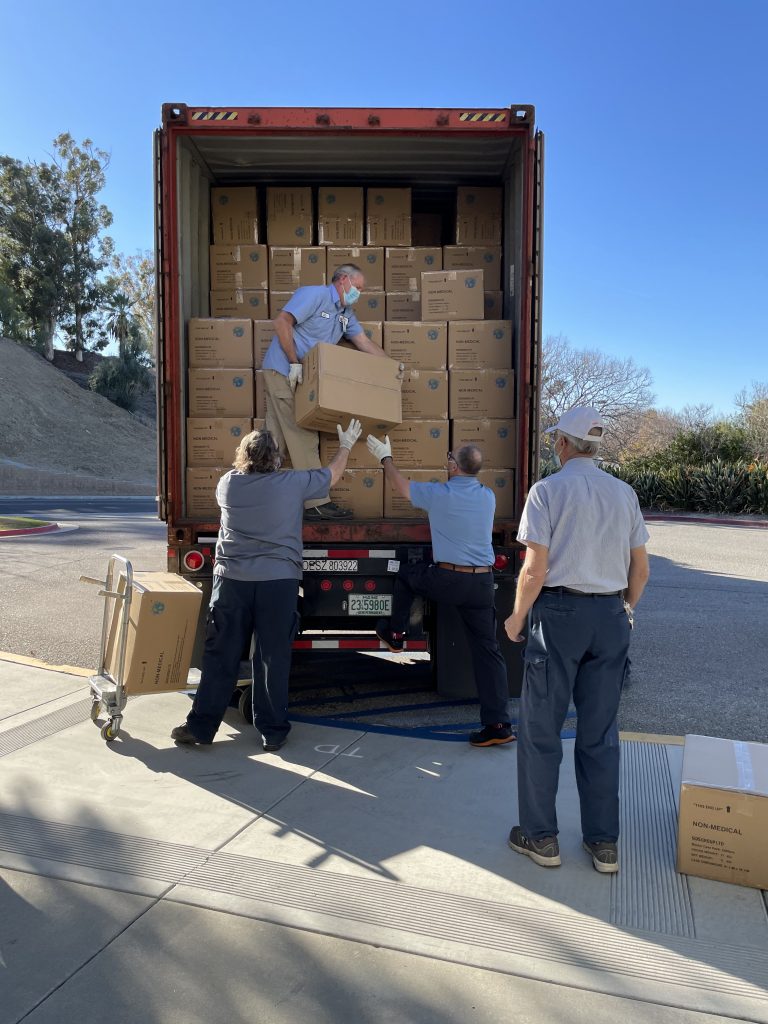 California state officials report the state remains among the highest U.S. regions for coronavirus with more than 3 million confirmed positive cases and 21,400 hospitalizations since the beginning of the year. (*These numbers are likely to change as more cases are reported.)
Loma Linda University Health remains steadfast in preparing for the increasing number of COVID-19 patients.
"Friends help friends through challenging times, and once again Loma Linda University Health and ADRA have partnered to help their collective communities. With a donation of 1.6 million masks to Loma Linda University Health and Adventist Health International, lives will be protected both in this community and throughout the world as these masks are distributed. We appreciate what ADRA has done through this incredible gift," says Richard Hart, MD, DrPH, president of Loma Linda University Health.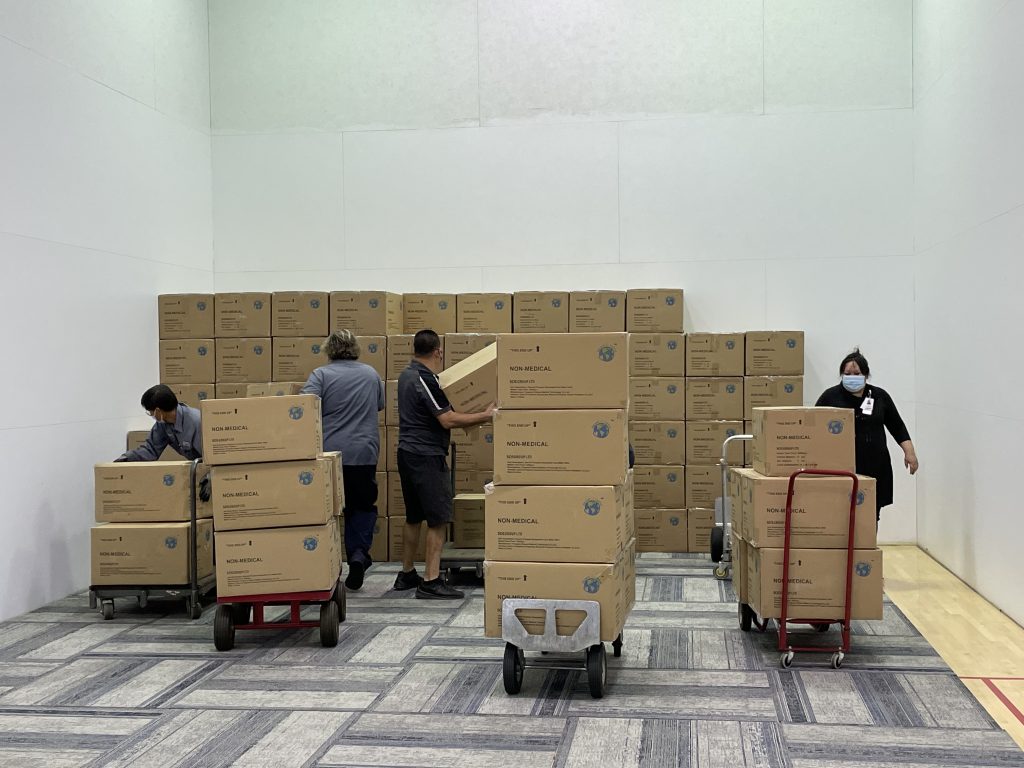 The 3-ply-mask stockpile will be used at the COVID-19 vaccine clinic soon to open on the campus of Loma Linda University. LLUH also intends to utilize the protective supplies at international mission hospital sites around the world.
"ADRA is committed to protecting healthcare workers during this crisis. We will continue to support medical facilities like Loma Linda University Health and other hospitals around the world to meet the urgent demand of essential medical supplies in this ongoing pandemic," says ADRA's President Michael Kruger. "We are thankful to ADRA's donors, and collaborative partners like LIFT Nonprofit Logistics, Partnership for Humanity, and Global Specialty Services who help us serve vulnerable communities in the U.S. and globally."
For details on ADRA's COVID-19 emergency response, visit ADRA.org/coronavirus.
Learn more about LLUH's response to COVID-19 at lluh.org/coronavirus.
Journalist inquiries are accepted at press@adra.org.
About Loma Linda University Health
Loma Linda University Health includes Loma Linda University's eight professional schools, Loma Linda University Medical Center's six hospitals and more than 1,000 faculty physicians located in the Inland Empire of Southern California. Established in 1905, Loma Linda University Health is a global leader in education, research and clinical care. It offers over 100 academic programs and provides quality healthcare to over 40,000 inpatients and 1.5 million outpatients each year. A Seventh-day Adventist organization, Loma Linda University Health is a faith-based health system with a mission "to continue the teaching and healing ministry of Jesus Christ."
About ADRA
The Adventist Development and Relief Agency is the international humanitarian arm of the Seventh-day Adventist Church serving in 118 countries. Its work empowers communities and changes lives around the globe by providing sustainable community development and disaster relief. ADRA's purpose is to serve humanity so all may live as God intended. For more information, visit ADRA.org.