CAVITE, PHILLIPPINES (May 11, 2021) – On March 19, a deadly fire broke out in a residential area of Kawit, Cavite, and left approximately 80 percent of homes destroyed.
About 1,079 individuals from 511 families were affected, and 450 survivors had their homes totally devastated by the fire, according to an initial damage report submitted by a local Adventist Community Services (ACS) team of the Cavite Mission.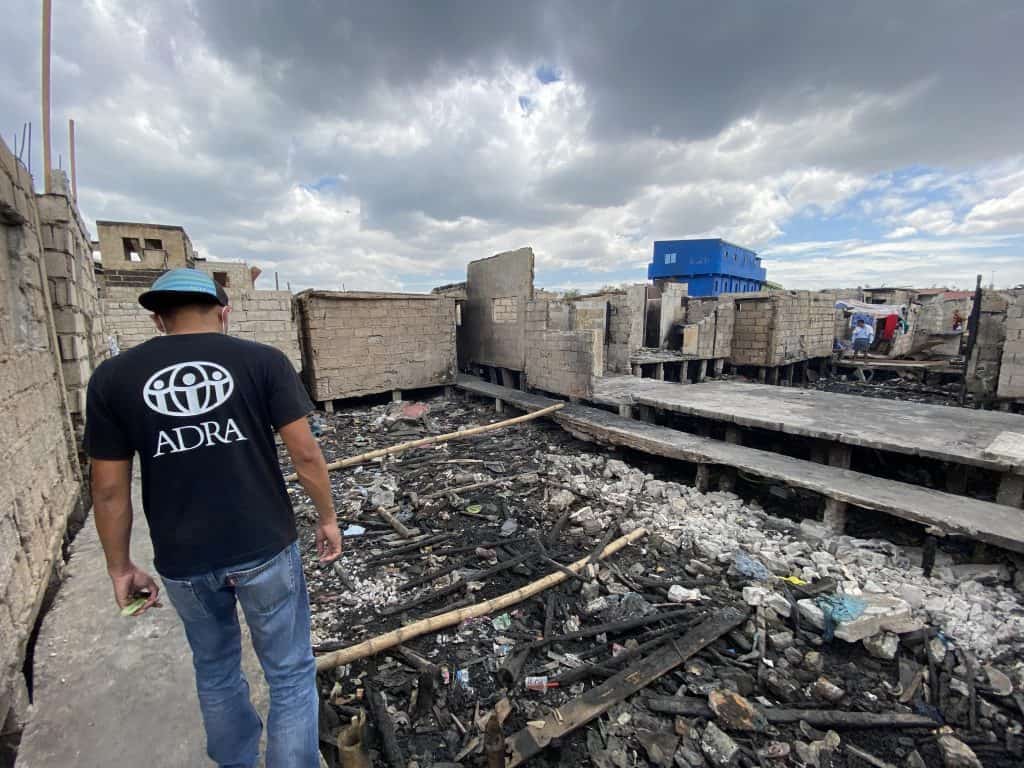 "Most fire-affected families sought temporary shelter in three evacuation centers in the Binakayan National High School, the Binakayan Elementary School, and the Florante Ilano Memorial Elementary School. Others stayed with relatives and friends," says Edelene Eunice De Guia, ADRA's emergency response coordinator in the Philippines.
Many items were needed, according to the assessment report, including food, bed kits, kitchen utensils, plywood, and more. The Adventist Development and Relief Agency (ADRA) made the decision to implement a cash response so that survivors who lost their homes could purchase what was needed most.
"Cash-based responses give aid beneficiaries more control of their life. It can promote dignity, choice, and the ability for recipients to prioritize their own needs. In contrast, when people receive in-kind contributions that may not meet their priorities, they often sell them, which in turn can distort local markets," says ADRA's Country Director Tom Pignon.
Implementing the emergency response in a COVID-19 era has posed a challenge and access to evacuation centers has been restricted, according to Pignon.
ADRA and ACS teams, however, received permission to visit evacuation sites, confirm families who lost their homes, and conduct the distribution of cash assistance.
"Before starting the distribution activity on March 26, a short program was held where the community was introduced to ADRA and ACS. Instructions were also given about how to share any complaints and feedback during the distribution," says de Guia.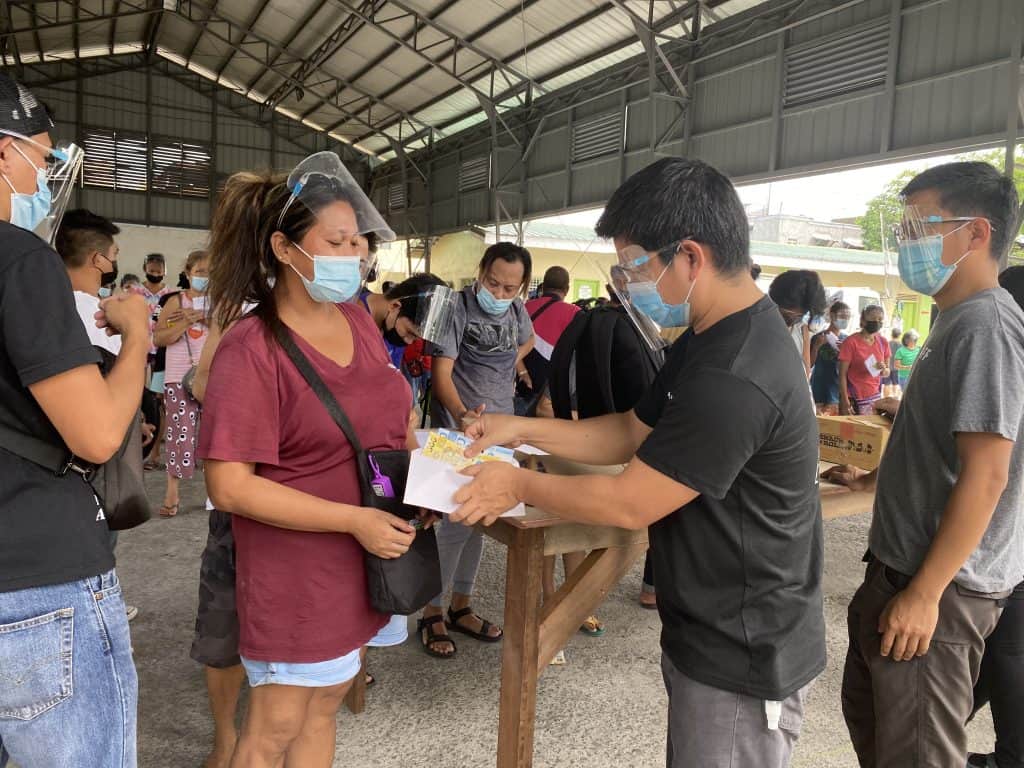 The local government unit (LGU), an executive authority in the area, helped ADRA and ACS control the crowd and implement health protocols. Each evacuation center leader also helped facilitate the cash distribution, which expedited the whole distribution. In three hours, more than 400 families in three evacuation centers were each able to receive 1,500 pesos (US$75).
Cavite and the nearby provinces, including the National Capital Region, remain under "modified enhanced community" quarantine until May 14, unless a person is an essential worker or needs to buy grocery items and/or access health services.
"ADRA recognizes the importance of a post-distribution monitoring mechanism, but since Cavite has an increasing number of COVID-19 cases, we decided not to do so to prevent COVID-19 risks, especially for our ACS partners," says Pignon. "Please continue to pray for the families who've lost their homes. We know that this cash assistance isn't enough to rebuild their homes, but we pray that it can help them on their road to recovery and return to some level of normalcy."
Journalists who wish to secure interviews for this story may email press@adra.org.
About ADRA
The Adventist Development and Relief Agency is the international humanitarian arm of the Seventh-day Adventist Church serving in 118 countries. Its work empowers communities and changes lives around the globe by providing sustainable community development and disaster relief. ADRA's purpose is to serve humanity so all may live as God intended. For more information, visit ADRA.org.