SILVER SPRING, MD (October 5, 2023) – In commemoration of World Teacher's Day (Oct. 5), the Adventist Development and Relief Agency (ADRA) recognizes the dedication and vital role of teachers across the world. To highlight its commitment to educators, the global humanitarian agency launched its new online community hub with digital classroom tools in August at the North American Division's Educators' Convention in Phoenix, Arizona.
ADRA joined thousands of educators from the United States and throughout the world at the convention, which took place from August 7 to 10, 2023. As a key exhibitor and sponsor of the annual event, which serves as a forum for new learning strategies and educational activities, ADRA hosted an interactive display booth where participants could access resources and unique gifts to promote classroom learning. ADRA also displayed "Me Llaman Migrante," (They Call Me Migrant), a new illustrated children's storybook outlining the plight of migrant kids created by ADRA's country office in Mexico, UNICEF, and other trusted partners.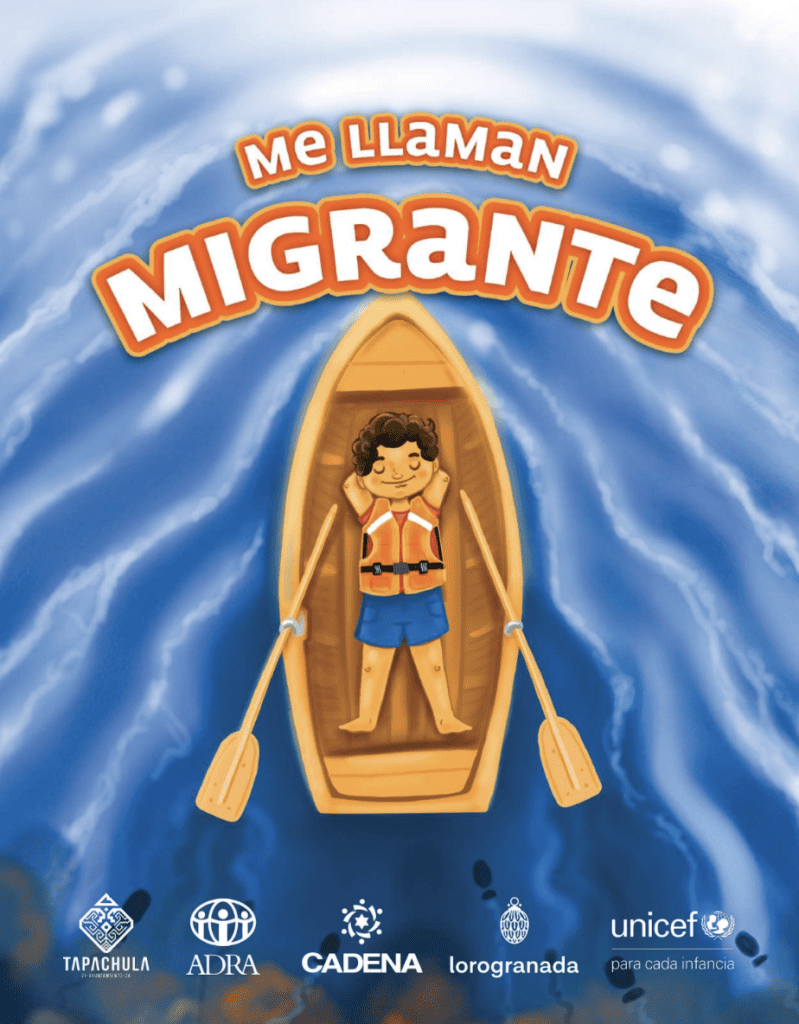 "ADRA's goal is to inspire and equip educators with tools to foster compassionate learning environments and empower students to create positive change. Our new community hub will bring ADRA's humanitarian mission into the classroom, and we hope that our children's storybook will help youngsters understand the hardships of refugees and promote empathy for this transient population," says Cassandra Hales, social impact specialist for ADRA International.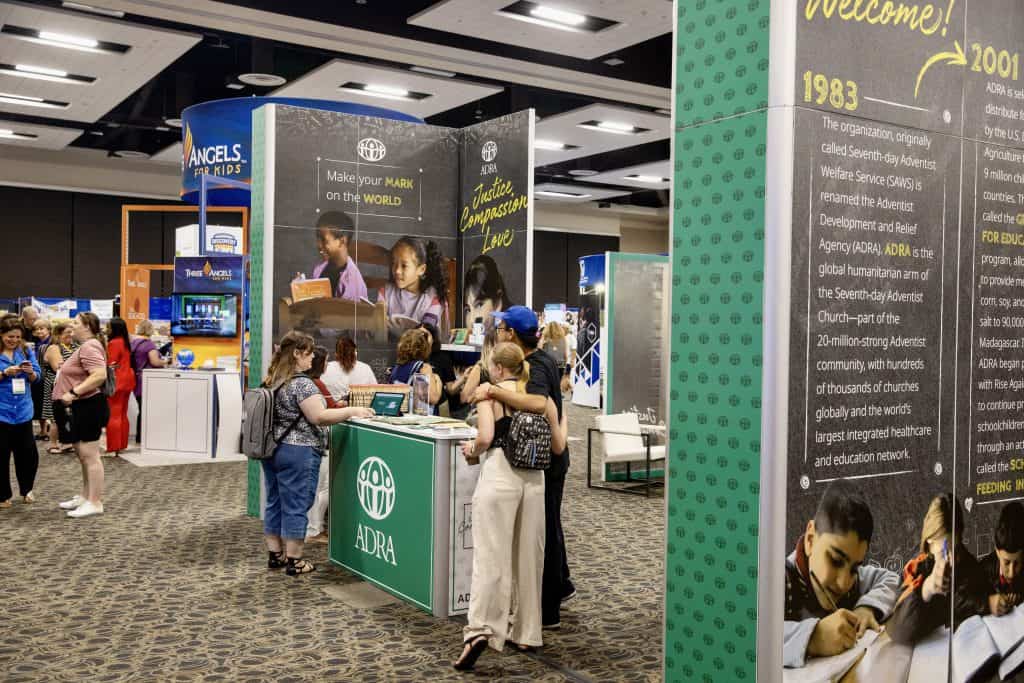 "I loved the ADRA booth, especially the book (They Call Me Migrant) because as a Bible and social studies teacher, I want my students to feel more connected to the world around them. Also, to see what life is like for people in other parts of the world, and to start thinking even at their young age in middle school, how they can reach into their own community and provide care and love to folks around them every day in small ways. I was thrilled to see the book and I am taking It to my classroom and sharing It with my students." Says Rachel Tyson, a teacher at Vienna Adventist Academy in Virginia.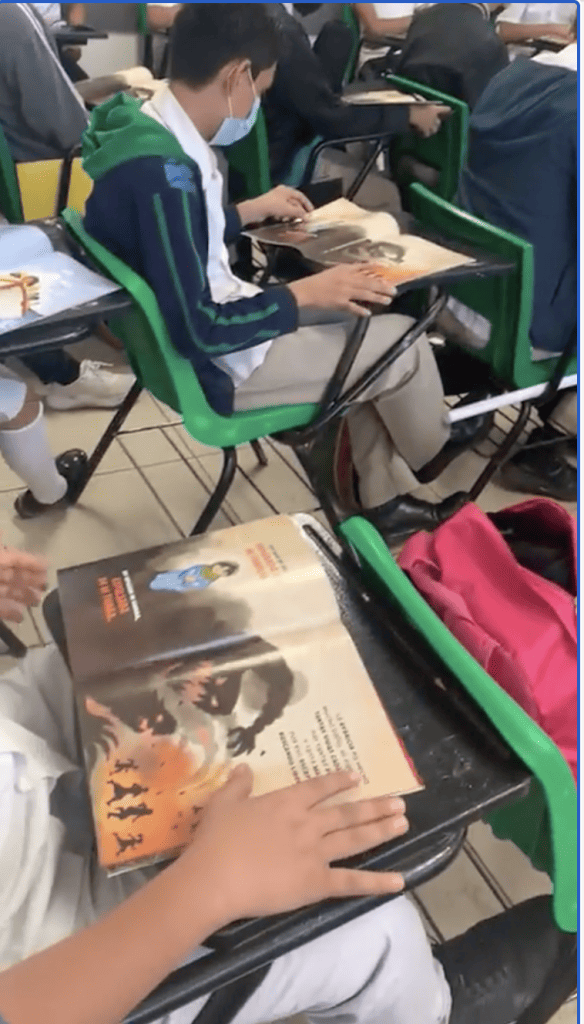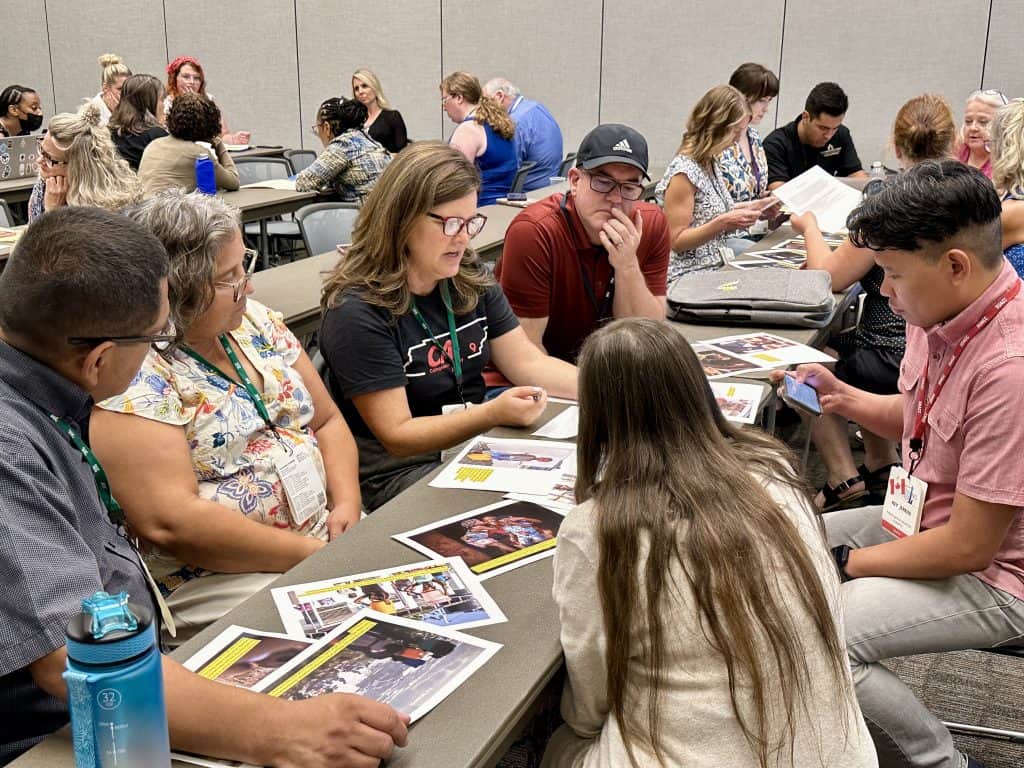 At the convention, ADRA also invited attendees to discover its 40-year legacy of humanitarian assistance and social impact through special advocacy workshops and ADRA Connections seminars. Teachers and students learned about global efforts to keep children in school, as well as ADRA Connections' short-term service program, which takes young volunteers on life-changing missions around the world to serve communities and broaden their global perspective.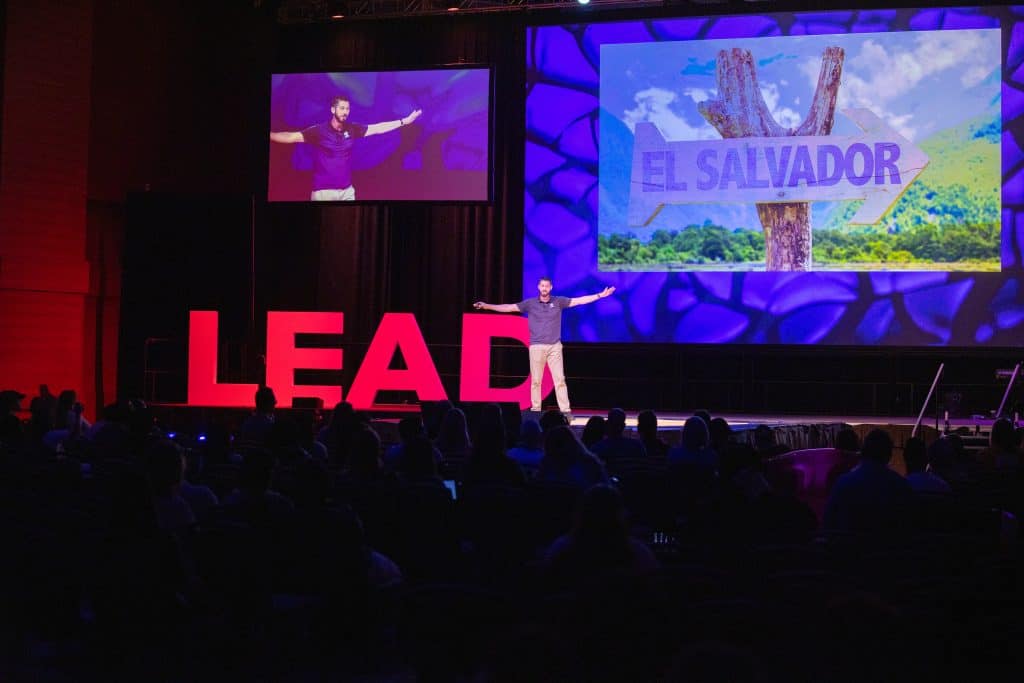 "NAD Education relishes its collaboration with ADRA and supports opportunities for continued engagement that positively impacts lives. And in our convention's exhibit hall, we are so pleased that ADRA was able to provide our attendees with classroom tools and information that will enhance their ability to teach students about global humanitarian efforts," expressed Arne Nielsen, vice president of education for the North American Division of the Seventh-day Adventist Church.
Additionally, ADRA's photojournalist gallery offered educators and students a sneak preview of its future documentary, which will shed light on the challenges endured by many displaced people around the world. The film will be released in 2024.
Educators can learn more about ADRA's global humanitarian work by joining the community hub at https://communityhub.adra.cloud/resources/.