SILVER SPRING, MD (October 2, 2023) – The Adventist Development & Relief Agency (ADRA) has announced the appointment of three new vice presidents.
Charné Renou has been appointed as the agency's incoming vice president for finance.
Sonya Funna Evelyn has been appointed to a newly created vice president role in the agency's growing programmatic and humanitarian space.
Derris Krause has been appointed as the agency's new vice president for marketing and development.
Charné Renou
Ms. Renou's appointment will be effective as soon as possible with a start date to be shared soon. She steps into the role previously held by Olivier Guth who will be retiring in the foreseeable future after serving with ADRA International since 1999 after previously serving in Africa for 18 years.
"We are pleased to have Charné joining our leadership team and look forward to the experience she brings to ADRA," says Michael Kruger, president of ADRA International. "Beyond her knowledge and background in finance, she is a strategic thinker and a confident leader, which is exactly what we need as we look to the future of ADRA."
About Charné Renou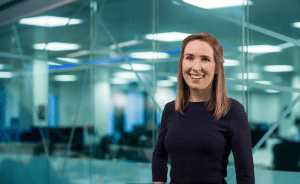 Ms. Renou will be joining ADRA with significant finance and leadership experience. Before joining ADRA, she most recently served as the People Lead Manager for the Audit Department at KPMG, a global network of professional firms that provides audit, tax, and advisory services that is based in the UK.
During her years with the company, Ms. Renou managed and led audit teams for several of KPMG's top 25 client base. In addition to her client portfolio, Ms. Renou's role evolved to include assisting the company's managing partner in leading the "people" aspects of the audit department. That strategic support included performance management and training, as well as recruitment, retention, and resource planning.
Before KPMG, Ms. Renou worked for PwC in both Stellenbosch and Cape Town, South Africa in accounting and audit roles. Her clients included companies across the sectors of healthcare, retail, agriculture, and more.
Ms. Renou holds professional membership with the South African Institute of Chartered Accountants.
Sonya Funna Evelyn
Ms. Funna Evelyn's new role will be in addition to the agency's vice president for programs, Imad Madanat, and will enable intentional and dedicated focus in the two areas of development and humanitarian response, as well as provide strategic leadership for future growth as ADRA implements a new global strategic framework.
"Sonya is a special member of the ADRA family, and I am incredibly happy to see her in this new role," says Michael Kruger, president of ADRA International. "Her years of leadership have helped bring ADRA to where it is now, and I have no doubt that her leadership in this role will continue to help us grow and challenge ourselves for years to come."
About Sonya Funna Evelyn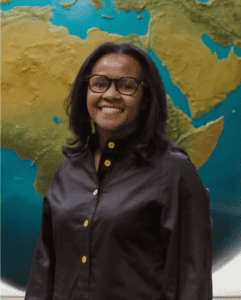 Ms. Funna Evelyn has served as ADRA's senior director for programs and innovation since 2016.
In her role, she has helped define the vision and direction for ADRA International and managed and mentored a diverse team of more than 30 technical, business development, and program learning experts. In addition, Ms. Funna Evelyn has helped develop partnerships with corporations, government agencies, academic institutions, and foundations, and is a key representative of ADRA to donors, partners, and other stakeholders.
She also served as the first chair of ADRA's work in diversity, equity, and inclusion to ensure policies align with reality.
Before her current role, Ms. Funna Evelyn served in other director and advisor roles within ADRA and has served as an adjunct professor at Washington Adventist University.
Ms. Funna Evelyn received a master's in international development studies from the George Washington University Elliott School of International Affairs and a master's in clinical psychology from Pepperdine University. She received her bachelor's in psychology at George Mason University.
Derris Krause
Mr. Krause's appointment is effective immediately and fills the role previously held by Matthew Siliga who now serves as ADRA's vice president for strategic operations and growth.
"Derris has been part of the ADRA family for a very long time and is already a proven leader for our marketing and development team," says Michael Kruger, president of ADRA International. "With his extensive experience in this area and his commitment to building others up as leaders as well, I am confident he will be an excellent and effective addition to our executive team."
About Derris Krause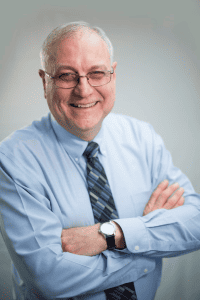 Mr. Krause has been serving as ADRA International's senior director for development since 2022, but his career with ADRA first began in 1987.
He held several positions within the agency, beginning as volunteer and fundraising assistant director and ending with director for major and planned gifts, before leaving in 2011 to serve as director for marketing and major gifts, then vice president for marketing and fundraising, at Hope Channel.
After Hope Channel, Mr. Kraus joined WGTS 91.9, a Washington, D.C. metro area Christian music radio station, in 2016 where he served as major and planned gifts officer until he returned to ADRA in 2022.
Mr. Kraus holds a master's degree in administration with an emphasis in international development from Andrew's University, as well as a bachelor's degree in theology from Pacific Union College. He also holds certificates in fundraising management, trust services, estate planning, human resources, and aviation maintenance. He is also a licensed commercial pilot and airline mechanic and is an ordained minister in the Seventh-day Adventist Church.