Welcome to ADRA's Speakers Bureau. The bureau helps raise awareness about the Adventist Development and Relief Agency, dismantles humanitarian myths, and offers a deeper perspective on the agency's global efforts from someone within ADRA's network.
Our array of speakers shares their insights and expertise on various subject matters. Availability of a speaker upon submission of a request is not a guarantee and may vary on a case-by-case basis. Check out our speaker directory to request an ADRA speaker.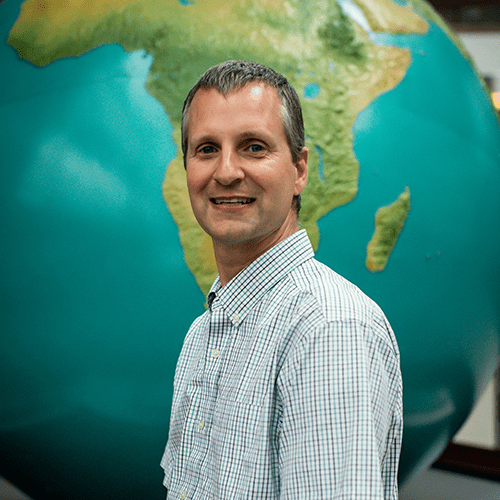 Key Topics: Refugees and Displaced People, Disaster Response, WASH, Experiences in the Middle East and Southeast Asia, Education
Questions to Ask Him:
How can water and sanitation services help marginalized people?
What are some compelling humanitarian experiences you can share about your time in the Middle East and Southeast Asia?
About Tom Benton:
Mr. Benton primarily manages the implementation of community development and emergency relief projects around the globe.
He enjoys telling stories about ADRA, interacting with young people, and loves sharing how the agency positively impacts communities.
Mr. Benton is a graduate from Southern Adventist University, Washington Adventist University and earned a master's degree from Texas Tech University.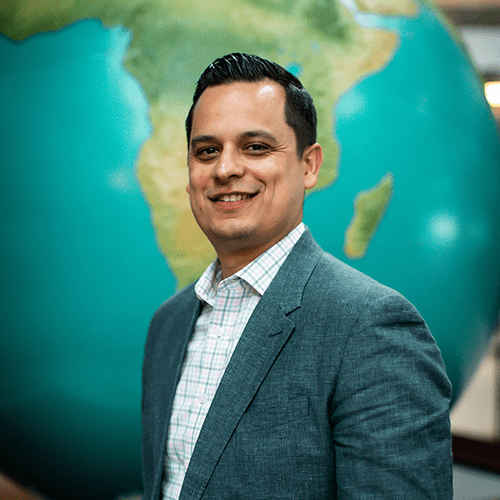 Capacity development advisor
Key Topics: Leadership Training, Emotional Intelligence, Career Coaching, Christian Social Responsibility and Spiritual Growth and Self-Awareness Motivation
Podcast Interview: LISTEN.
Question to Ask Him: 
What are some things millennials and Gen Z'rs look for in working for a company, particularly a faith-based humanitarian agency?
About Ruben Covarrubias:
As an experienced recruitment officer, Mr. Covarrubias has a demonstrated history of working in the non-profit and management industries.
He enjoys seeing people of all ages lead and advance and wants to help debunk myths and share opportunities about working for a faith-based NGO. 
Mr. Covarrubias graduated from Southern Adventist University with two bachelor's degrees, one in business administration and general management, and another in religious studies. He also earned a Master's of Business Administration in Health Care Administration, and is a certified emotional intelligence coach.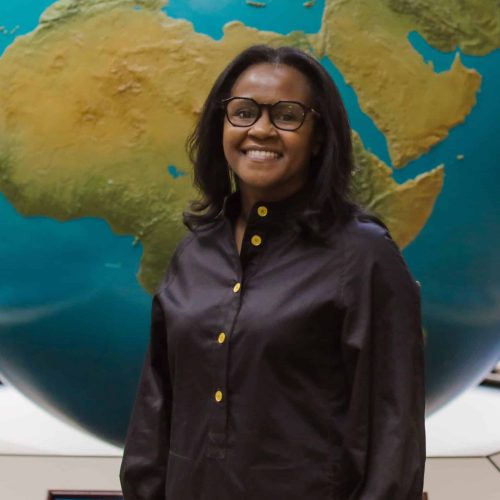 Senior Director for Programs and Innovation
Key Topics: Integrating psychosocial interventions with maternal and child health programs, nutrition programs, food security, agriculture and livelihoods
Question to Ask Her: How can we promote positive mental health and prevent mental health conditions among vulnerable pregnant and parenting adolescents?  
About Sonya Funna Evelyn:
Ms. Funna Evelyn leads teams of technical and program development experts in finding solutions to complex development issues, creating ideas, and utilizing locally grounded solutions to reduce poverty. 
Prior to joining ADRA in 2007, she worked on mental and reproductive health programs.
Ms. Funna Evelyn received her Bachelor of Science from Pepperdine University and a Master of Arts from George Washington University.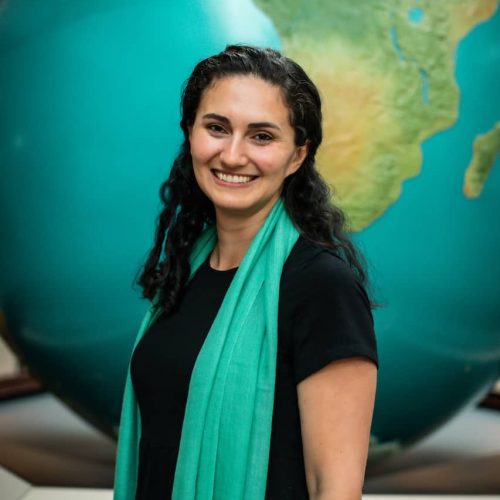 Technical Advisor for Education
Key Topics: Quality Education, Women and Girls Education, Literacy and Numeracy
Podcast Interview: LISTEN.
Question to Ask Her:
Why are girls given more attention to receive education than boys? 
About Sabrina Harmon:
For the last 20 years, Ms. Harmon served as a teacher, scholar, and education specialist, providing guidance on bests practices and effective approaches that impact the quality, access, and formation of an inclusive and equitable education system.
Since 2013, she coordinated and managed education programs for ADRA in Africa, Asia, and South America. It was during her service for the international agency where she envisions bringing opportunities that only education can give to God's children around the world.
Ms. Harmon graduated from the Adventist University in São Paulo with a Portuguese language and literacy degree, and earned a Master of Arts in Teaching, Learning, and Teacher Education from the University of Nebraska.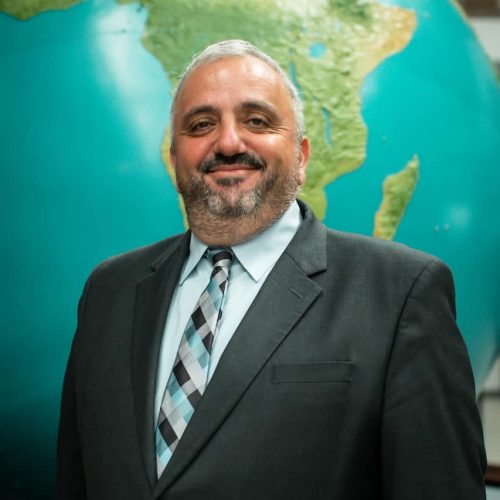 Vice President for Programs
Key Topics: Refugees, Displaced People, Investing in Building Community Resilience and Livelihoods as a Foundation to Build Community Prosperity and Wellbeing
Podcast Interview: WATCH.
Question to Ask Him: Collaboration is key to ensuring projects are implemented in vulnerable communities globally, but can collaboration also hinder needs being met?
About Imad Madanat:
Mr. Madanat is a fourteen-year veteran of the agency who's worked in various roles including as senior program finance and compliance manager and country finance director for ADRA Yemen.
His wealth of experience includes program expansion into new countries and managing a portfolio of USG and private projects in multiple countries. 
Mr. Madanat earned a Master's of Science in International Management and Finance and a Bachelor of Science in Biochemistry from the University of Maryland (College Park).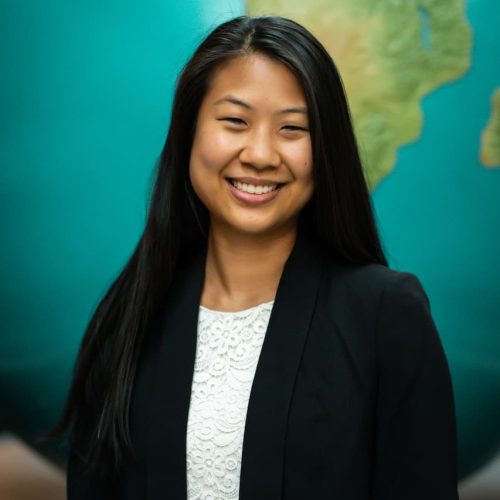 Technical Assistant for MEAL
Key Topics: Career Aptitude, Career Growth, Career Advancement, Overcoming Obstacles, Nepal, Internship Experiences
Podcast Interview: WATCH.
Questions to Ask Her: What should and shouldn't you do when applying for an internship?
How does overcoming obstacles lead to success?
About Keri Mau:
Ms. Mau supports and develops the MEAL (monitoring, evaluation, accountability, and learning) plan for project proposals, trains and implements project MEAL activities, helps review progress and evaluation reports, and supports the development of various guidelines and tools for the ADRA Network.
She is passionate about ADRA and loves sharing about her start in the humanitarian sector.
Ms. Mau is a graduate of Southern Adventist University earning a Bachelor of Science in Music. She continued her education at Loma Linda University graduating with a Master's in Public Health with an emphasis in global health.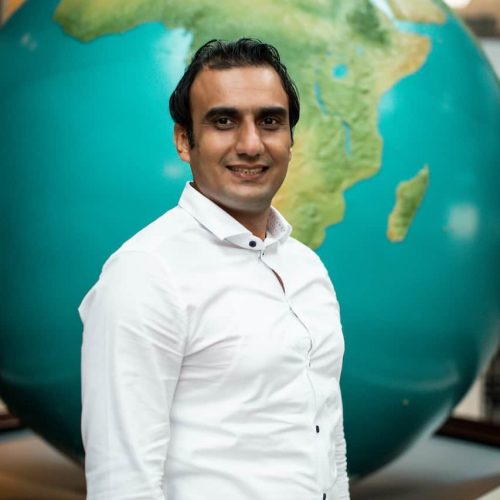 Key Topics: Being a Refugee, Migrant Settlement, Overcoming Adversity, Motivationals 
Podcast Interview: LISTEN.
Questions to Ask Him: What is the difference between a refugee and a migrant? 
How does someone become a refugee, and what was your experience being a refugee? 
About Fahim Safi:
Mr. Safi was once a refugee and resettled in the U.S. now working in the humanitarian sector for several years. He ensures that project teams follow MEAL requirements, reviews project reports, and trains and supports project teams. 
Through his experience, he hopes to inspire others, who like him came from humble beginnings, to lead a positive lifestyle and make a meaningful difference.
Mr. Safi earned a Bachelor of Business Administration in Finance from Bakhtar University and received a Master's in Business Administration Management from Kardan University. He is currently pursuing a Master of Arts in Program Evaluation at Michigan State University.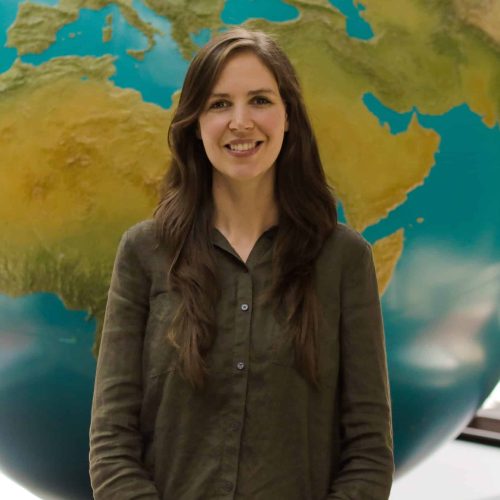 Senior Emergency Program Manager
Key Topics: Emergency Coordination and Response, Natural and Man-made Disasters, Humanitarian Sector and Trends
Question to Ask Her: What are some things people might not know about being a humanitarian emergency responder?
About Elizabeth Tomenko:
With a background in global health, Ms. Tomenko joined ADRA in 2014 to coordinate the agency's Ebola response in West Africa.
She has since worked with ADRA's emergency management team as a program manager connecting regional emergency response teams to funding, training and resources urgently needed to aid disaster-affected communities.
Ms. Tomenko graduated from Loma Linda University with a Master's in Public Health and Global Health, and earned a Bachelor of Science in Food, Nutrition, and Health from the University of British Columbia.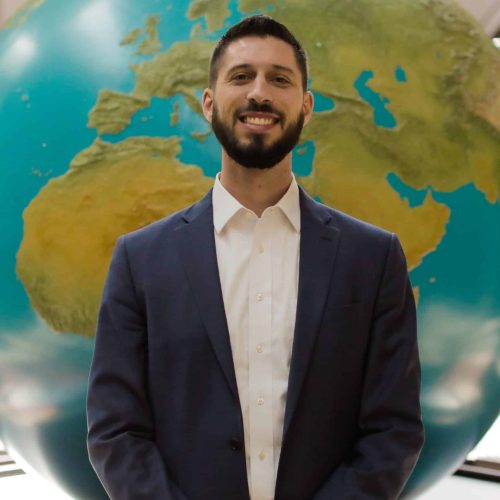 Manager FOR Adra Connections
Key Topics: Volunteering, Service Leadership, Travel Tips and Travel Experiences
Questions to Ask Him: What kinds of volunteer opportunities are there with ADRA Connections? 
What is the ADRA Connections experience?
About Adam Wamack:
Mr. Wamack manages ADRA's volunteer program known as "ADRA Connections" since 2018.  He is responsible for engaging churches, schools, and other entities to increase awareness and involvement with ADRA through service-oriented, hands-on international trips.
He is proud to represent the Adventist Church in action and wants as many people as possible who join ADRA Connections feel the impact of doing something good for others. 
A graduate of the University of Central Florida, Mr. Wamack earned a Master of Science in Health Sciences with a concentration in health services administration. He also graduated from Southern Adventist University with a Bachelor of Arts in History and Spanish and a minor in political economy.