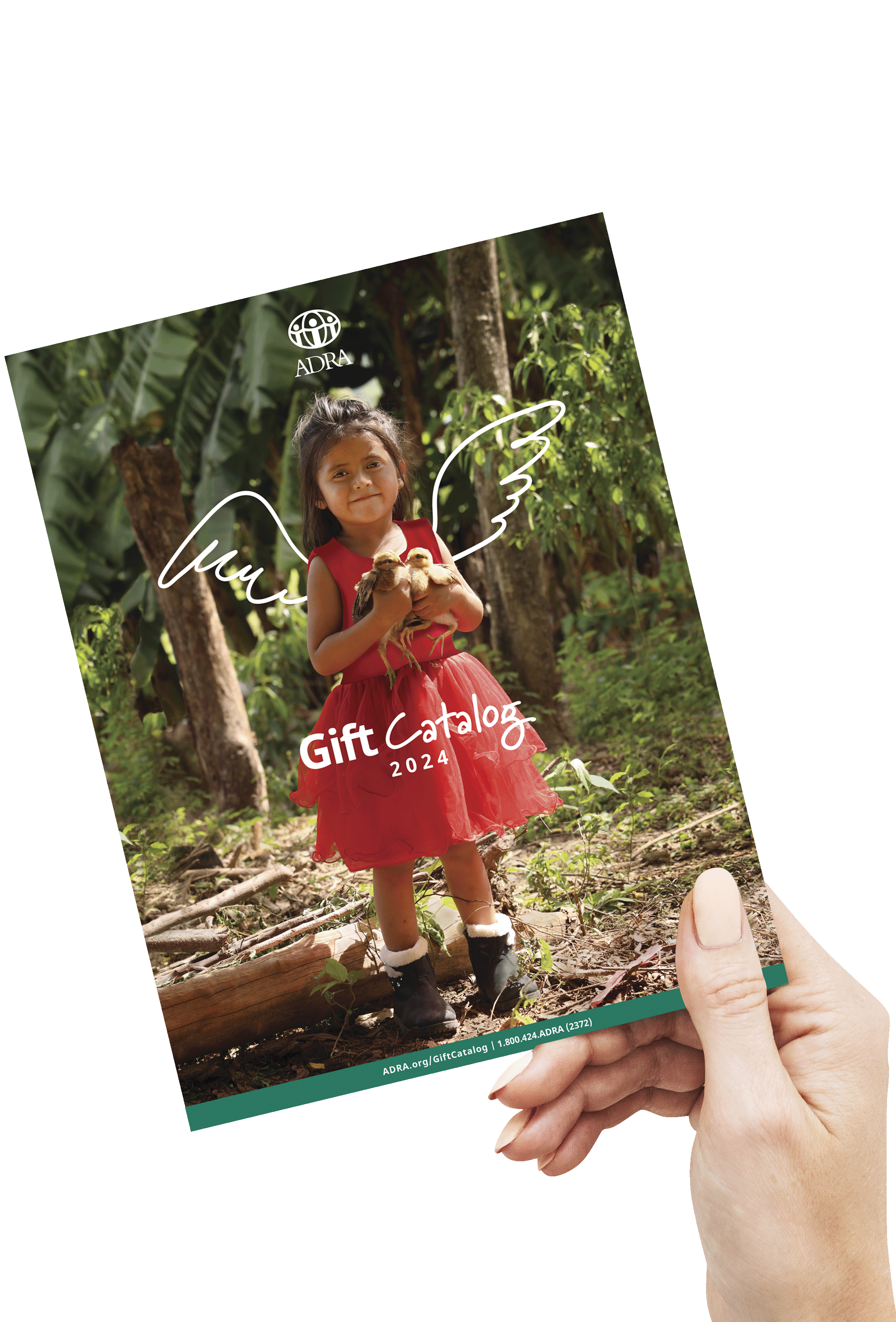 Share ADRA's 2024 Gift Catalog!
Thank you for requesting extra copies of ADRA's Gift Catalog! We're so thrilled that you want to share these life-changing gifts with people in your life!
Here are some ideas for ways to share the catalog at home, at work and at church.
At Home
Host a dinner party at your home and cook food from a country that you have a heart for — or try one of our many ADRA refugee's recipes — and have catalogs available for anyone who's interested. ( We've got lots of recipes you can look through here! )
Place gift catalogs near the entrance of your house. Whenever people come to your house, offer them a catalog!
The next time you host a party, place the gift catalogs around your home for people to look at while they're at your party.


At Work
Drop off extras in lounges or lobbies at your workplace.
Place gift catalogs on the lunch tables in your cafeteria (double-check with the people who run the cafeteria first!).
Display the catalogs on your desk. When people come to your desk to talk to you, tell them about the gift catalog!


At Church
Ask if you can make a short announcement before the service.
This is a great ADRA video to share at church. Ask if they can play the video at church.
Ask if you can display the Kid's Gift Catalog near the children's ministry area. Maybe when people are picking up their own kids, they'll be moved to help other kids around the world!
Bring gift catalogs to your Bible study, small group or Sabbath school class. Take a few minutes to share with your group about the gift catalog. Be sure to hand out copies to people who are interested.


NEW this year! You can download and print a Spanish poster advertising the Gift Catalog. 
Gift Catalog Request Form