SILVER SPRING, MD (August 1, 2023) – The Adventist Development and Relief Agency (ADRA) has been on the ground in Myanmar and Bangladesh following the aftermath of Cyclone Mocha, which struck the region earlier this year on May 14. The storm impacted nearly 3.4 million people. The strong surge flooded coastal areas and multiple communities, producing heavy rainfall, strong winds, and triggering landslides.
According to national disaster management authorities, at least 148 people were killed and over 700 injured. Over 200,000 people were internally displaced due to more than 298.000 destroyed homes, shelters, and camps. Other public buildings have also been damaged, including 453 hospitals and 1,762 schools. The massive storm also impacted the agricultural landscape and livelihood assets including fishing equipment.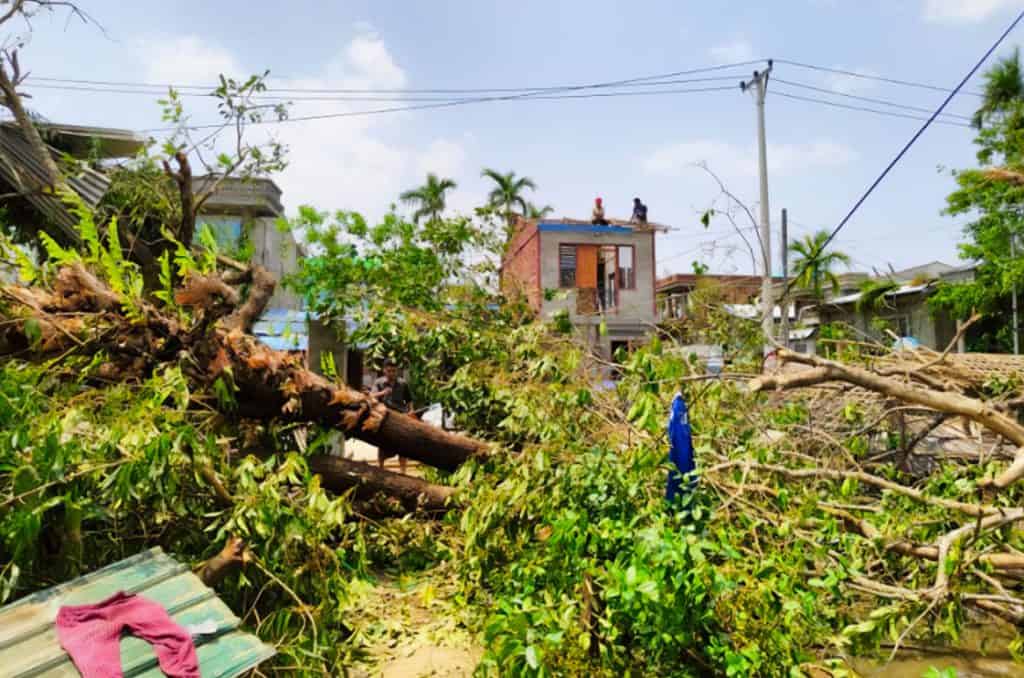 "Cyclone Mocha was one of the most powerful storms in the last years to strike the region. Thousands of people have lost everything, including their homes, possessions, and livestock. "The Adventist church and other trusted partners, have been working closely with ADRA offices in Myanmar and Bangladesh to provide a comprehensive response and identify the needs of all affected populations," says Prabhook Bandratilleke, ADRA's regional emergency coordinator. Through our disaster response efforts, we are providing economic aid, and non-food items, as well as assisting with house repairs as needed. Please keep the people of Bangladesh and Myanmar in your prayers as recovery efforts continue. ADRA is committed to helping communities recover as rapidly as possible."
ADRA has been serving communities in Myanmar and Bangladesh for more than 30 years through humanitarian relief efforts and development projects supporting families, children, and individual residents.