SILVER SPRING, MD (October 24, 2023) – The Adventist Development and Relief Agency (ADRA), a leading global humanitarian organization, has been selected by the United States Agency for International Development (USAID) to implement a life-saving Resilience Food Security Activity (RFSA) for more than 244,000 disadvantaged families in the Democratic Republic of Congo (DRC).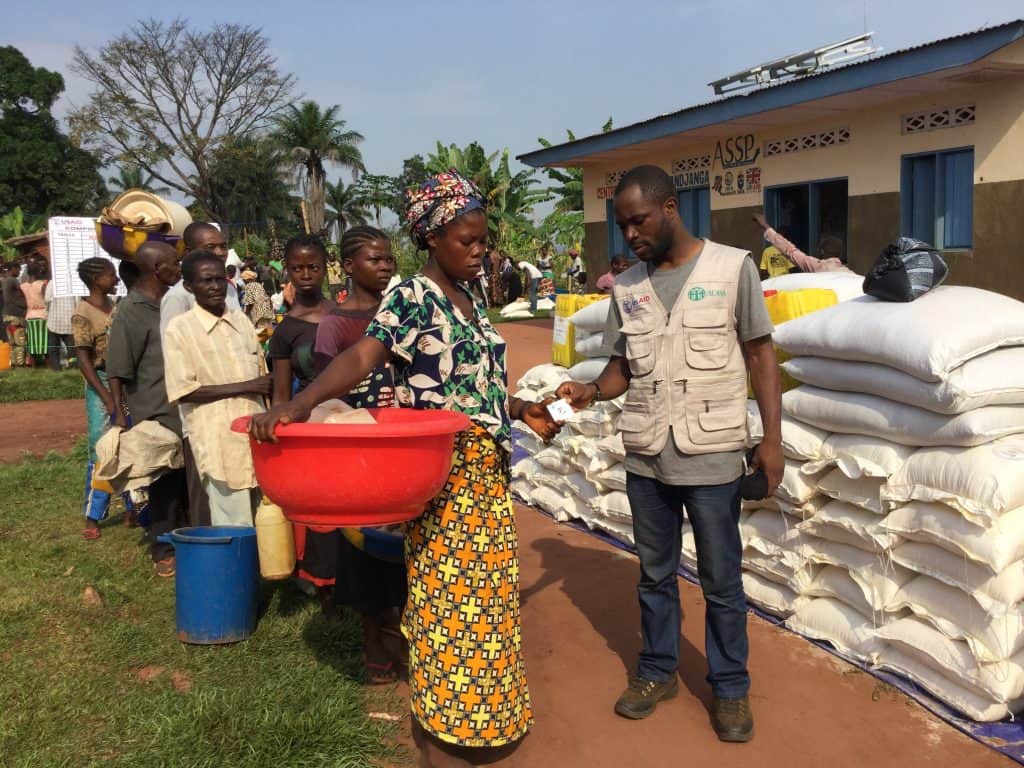 "As ADRA commemorates its 40th anniversary this year, our global organization remains committed to serving the people of DRC. For decades, we have provided life-saving humanitarian services in the region, assisting women, children, families, and refugees," says Imad Madanat, ADRA vice president for programs. "We are grateful to USAID's Bureau for Humanitarian Assistance for trusting ADRA to spearhead this project and for the opportunity to work alongside trusted partners to combat poverty, improve livelihoods, and bring a brighter future to DRC communities."

Tudienzele (which means 'let's work together for ourselves' or 'let's solve our own difficulties in Tshiluba, a DCR national language) is a five-year project funded by USAID's Bureau of Humanitarian Assistance (BHA) to provide sustainable nutrient-rich food, nutrition education, and economic security to the country's most vulnerable communities in the Kasai Province. The US$105.7 million initiative strives to serve pregnant and lactating women, people with disabilities, adolescent females, malnourished children, and low-income households. For decades, the DRC has been afflicted by poverty, strife, and public health challenges. It is the largest country in Africa, but it is also one of the poorest, ranking 179 out of 191 according to the United Nation's Human Development Index. In partnership with other organizations, ADRA will strengthen families' employment opportunities and incomes in the region by increasing access to finance, expanding avenues for local farmers to sell their products, and promoting climate-smart agriculture to protect them from adverse climate changes.

"We are honored that ADRA has been chosen to lead this life-changing project for nearly a quarter-million DRC families. ADRA's work has created and continues to produce significant long-term benefits for people living in poverty and suffering worldwide. Our previous collaborations with USAID and other government agencies have been instrumental in assisting us in developing the capabilities, expertise, and sensitivity required to carry out this critical mission work," says Jeremy Eppler, ADRA senior program manager for Tudienzele. "ADRA is dedicated to supporting the people of the DRC and working with USAID, local communities, and collaborators to build resilience in this region."

Tudienzele's global partners include Action Contre La Faim, Adam International, and the Johns Hopkins Center for Communication Programs (CCP), which will spearhead social and behavior change initiatives.

"Our role in this initiative is pivotal, as we focus on harnessing the power of communication to drive positive behavioral shifts within communities," says CCP executive director Debora Freitas López. "By collaborating closely with local key actors, we aim to build awareness of and promote access to quality food, improve maternal, infant, and young child nutrition behaviors, and improve WASH practices."

ADRA will also undertake a variety of water and sanitation operations, including building wells, establishing hygiene facilities, and providing education to promote good hygiene and sanitation for households, schools, and other community organizations, to improve families' access to clean water.

ADRA's USAID/BHA Portfolio

Tudienzele cements ADRA's status as a global leader in the implementation of sustainable community-driven development, while also demonstrating the agency's ongoing role as one of USAID's key partners. Tudienzele is ADRA's second USAID/BHA Resilience Food Security Activity (RFSA), with another project in Madagascar already in operation.

ADRA currently manages a $179 million USAID program portfolio spread across 12 countries, as well as local sub-awardees and contractors for BHA-funded programming in Sudan, Peru, Madagascar, and Myanmar.

With extensive experience in large-scale WASH programming (reaching 2.6 million people in 2021), innovative and proven methods to connect rural farmers to markets (helping 11,882 farmers in 11 countries in 2022), and more than 20 years of expertise and knowledge in the Livelihoods sector (currently serving more than 2 million people in 66 countries), ADRA has the credentials to deliver effective and long-term solutions for the people of the DRC.

ADRA's DRC History

Since 1983, ADRA's humanitarian projects have served communities in the Democratic Republic of the Congo. More than 12,507,100 people and 523,642 families have benefited from nutrition, food distribution and safety, health care, water, and education projects. ADRA initiatives have reduced the incidence of waterborne diseases, improved sanitation, and access to drinking water, provided primary health care, halted the spread of COVID-19 and Cholera epidemics, and provided emergency assistance to displaced families and refugees affected by natural disasters, political turmoil, and violence.