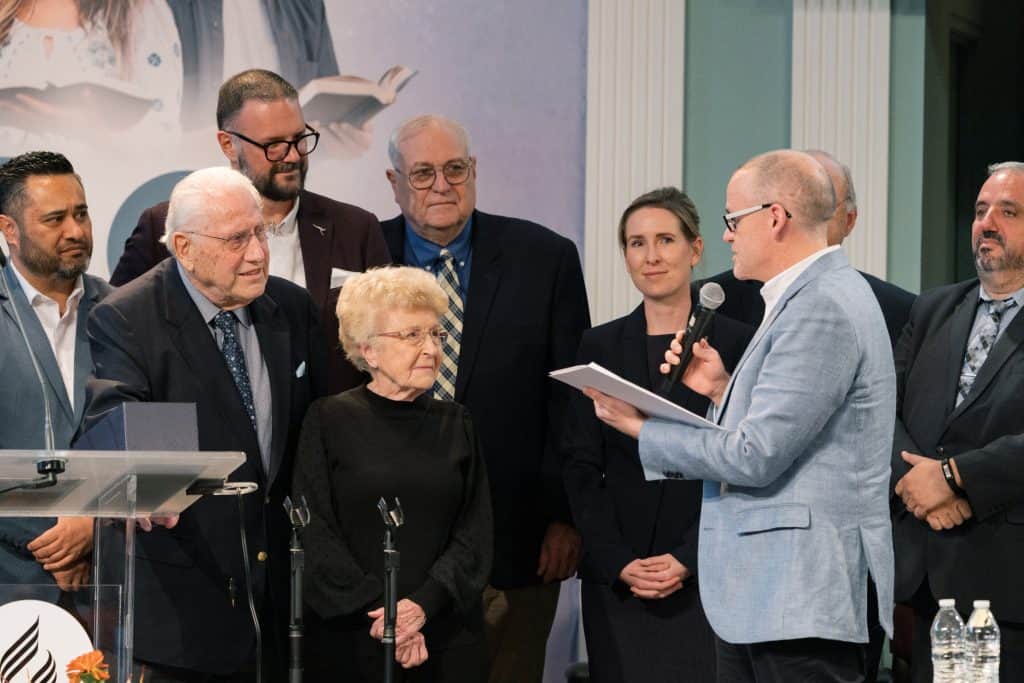 SILVER SPRING, MD (October 23, 2023) – The Adventist Development and Relief Agency (ADRA) is proud to commemorate 40 years of making a difference in the lives of millions of people around the world. As part of this milestone, ADRA salutes Ralph Watts, a dedicated servant and leader within the organization, who has played a pivotal role in driving its success and impact. The humanitarian agency highlighted its global service and paid tribute to Watts at the Seventh-day Adventist Church Annual Council constituency meetings in Silver Spring, Maryland on October 9.
"October 10, 1983, was the day this body voted to form ADRA and establish the bylaws of an organization that has grown in scale from very humble beginnings to one with a global footprint," said ADRA International President Michael Kruger, as he introduced the annual report before the constituency.

ADRA has been dedicated to transforming lives and strengthening communities through sustainable solutions since its inception in 1983. Over four decades, the organization has executed numerous initiatives in more than 120 countries in areas such as education, livelihoods, healthcare, and disaster response. ADRA is recognizing the contributions of its longest-serving President Ralph Watts and his wife Pat, by establishing a training effort in Watt's name, that will prepare Adventists for the agency's service. During their tenure with ADRA, the couple spearheaded a similar capacity development program when there was no formal training for humanitarian work.

"Because of this[program] hundreds of ADRA professionals have been developed worldwide giving us a strong pipeline of strong current and future leaders. We are committed to building on this legacy therefore I am privileged to announce the Ralph Watt New Entry Program where we will invest a million dollars to develop young Adventist professionals for ADRA worldwide," said Korey Dowling, vice-president from ADRA International. "Ralph and Pat thank you so much for your investment in the lives of so many ADRA Professionals around the world. Your legacy now lives on through this investment in many future leaders that this program will produce."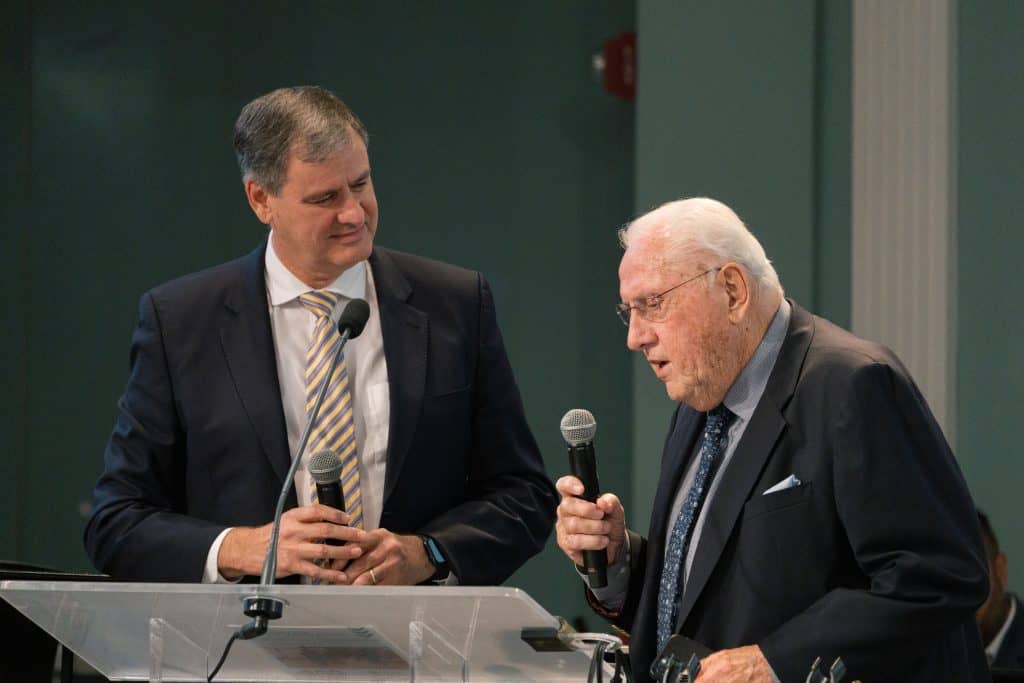 "What a thrill it is! I can't believe this! I'm honored and really humbled by this. I'm running out of words, and that doesn't happen too often!" Watts said.
ADRA presented a special award to the couple for their years of service. Watts served as president of the organization from 1985 to 2002.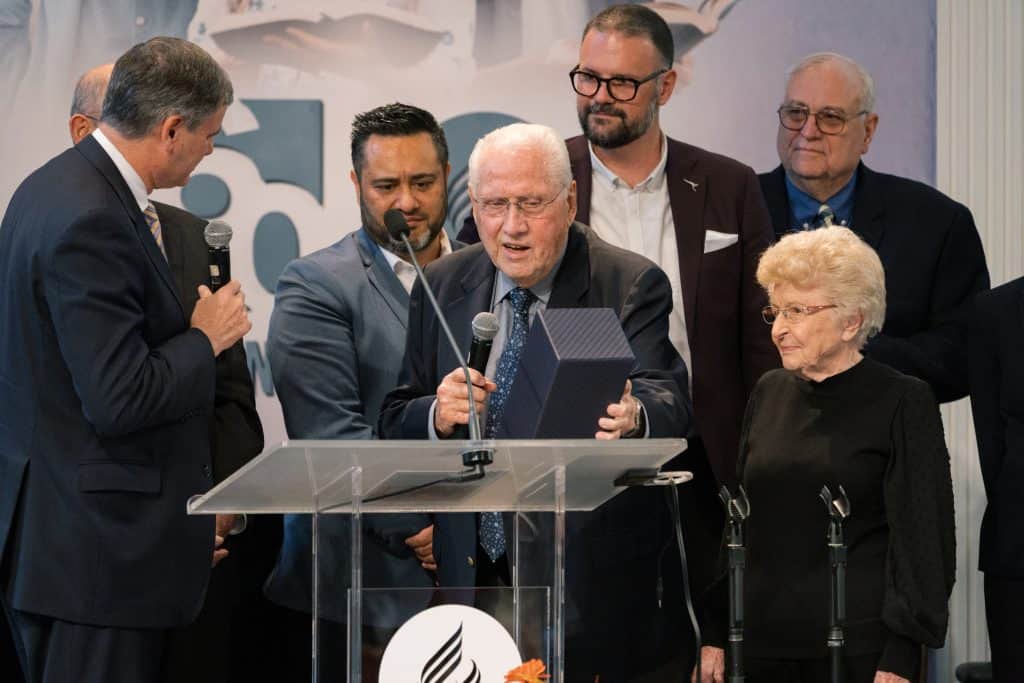 "For 17 years Elder Watts led the foundation, and after 67 years of dedicated ministry to God, we stand on the shoulders of pioneers like yourself, " said ADRA International President Michael Kruger. "In recognition of literally decades of service and ministry, let me present you with this trophy just as a memorial of this day and a deep sense of gratitude for the ministry and the impact and legacy that you have left this organization."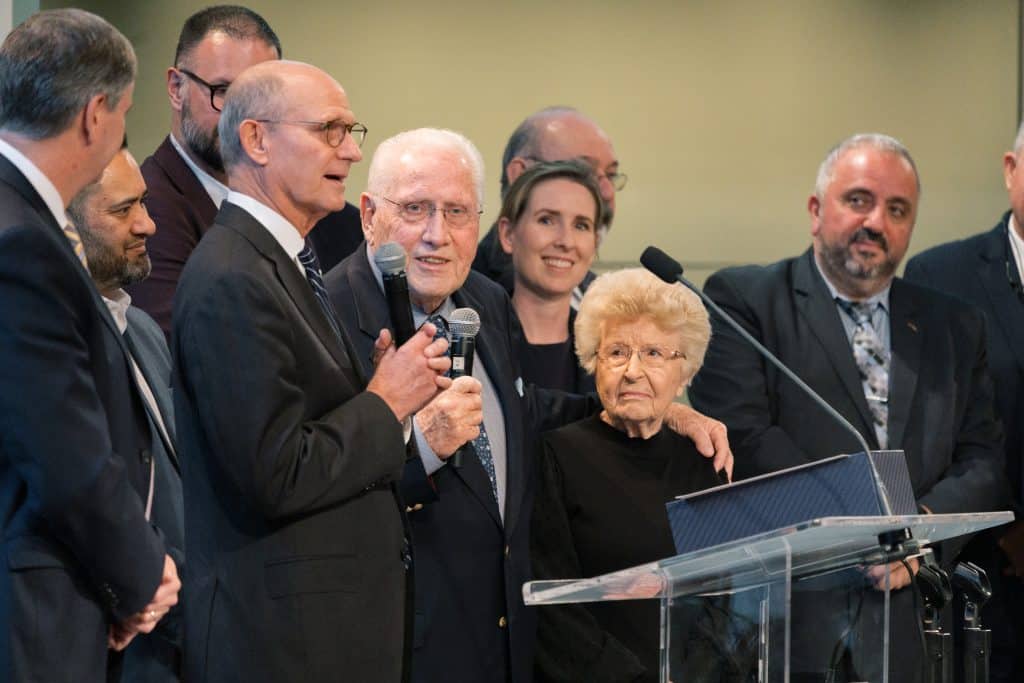 "Today on behalf of the world church we honor Elder and Ms. Watts. thank you for such extensive service that not only in this country but in Asia Pacific area which is very close to your heart. The many years you spent with ADRA as its president and now as Consultant God has blessed your life enormously, we are indebted to you both and are extremely grateful to God for what God has done through you. We give God Glory for the two of you," said the Seventh-day Adventist General Conference President Ted N. C. Wilson.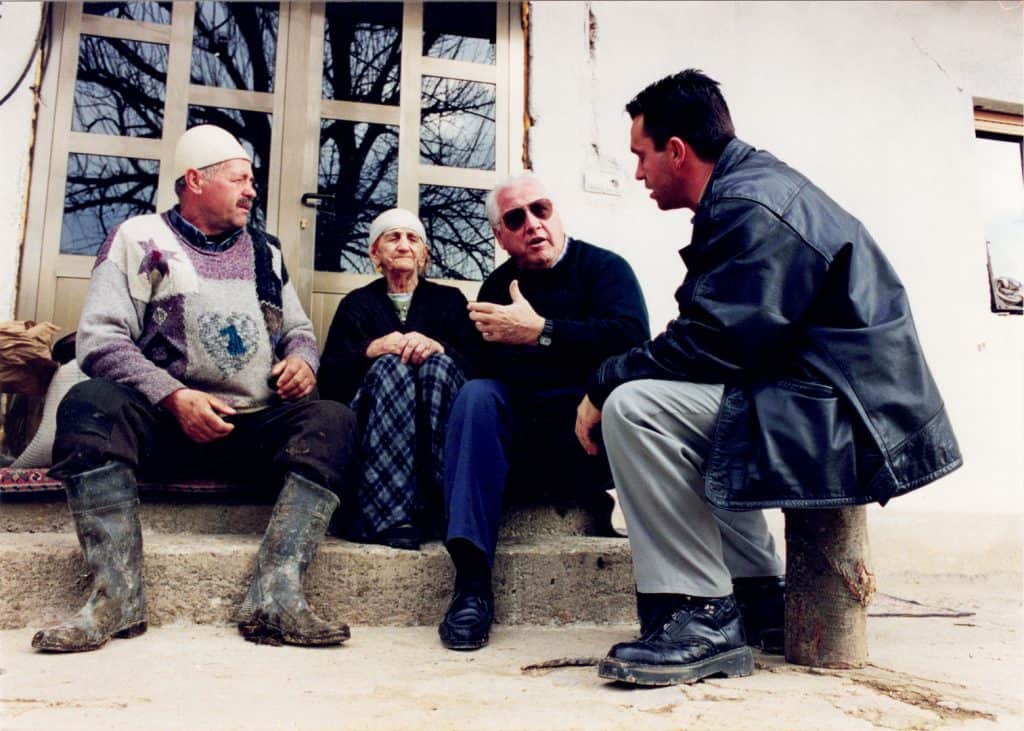 At 90, Watts still serves as an ADRA Ambassador and consultant. He still remembers, the challenges ADRA faced when he was first appointed to serve the organization.
"At that time no one had ever heard of ADRA in the Adventist Church, that was our first task, how to make ADRA known to our members around the world, what a challenge. And at that time, we didn't have this [a phone] how to communicate with the world field. Long-distance phone calls were virtually impossible because of the expense. So, what did we use? Telex, some [people]are too young to remember what a Telex machine is, but we went to Telex and then transitioned to fax machines. Then as we entered a new era it was just amazing to see the technology that made our work much easier."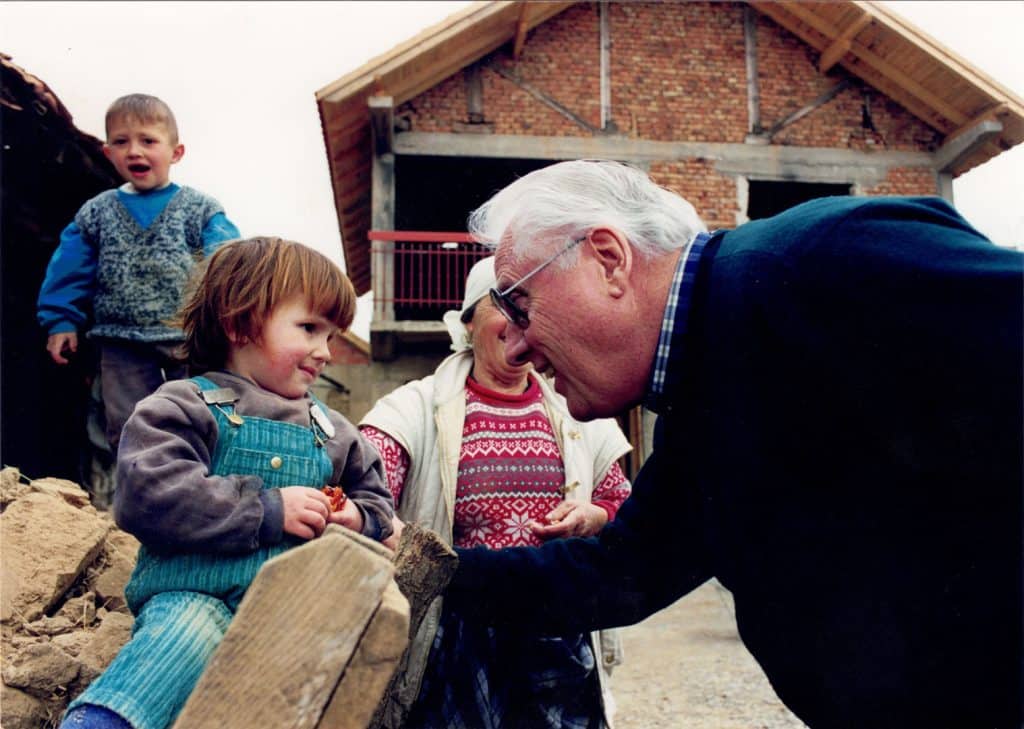 Watts is also responsible for overseeing ADRA's postal service effort that helped families reach loved ones during the Balkan War in the 1990s.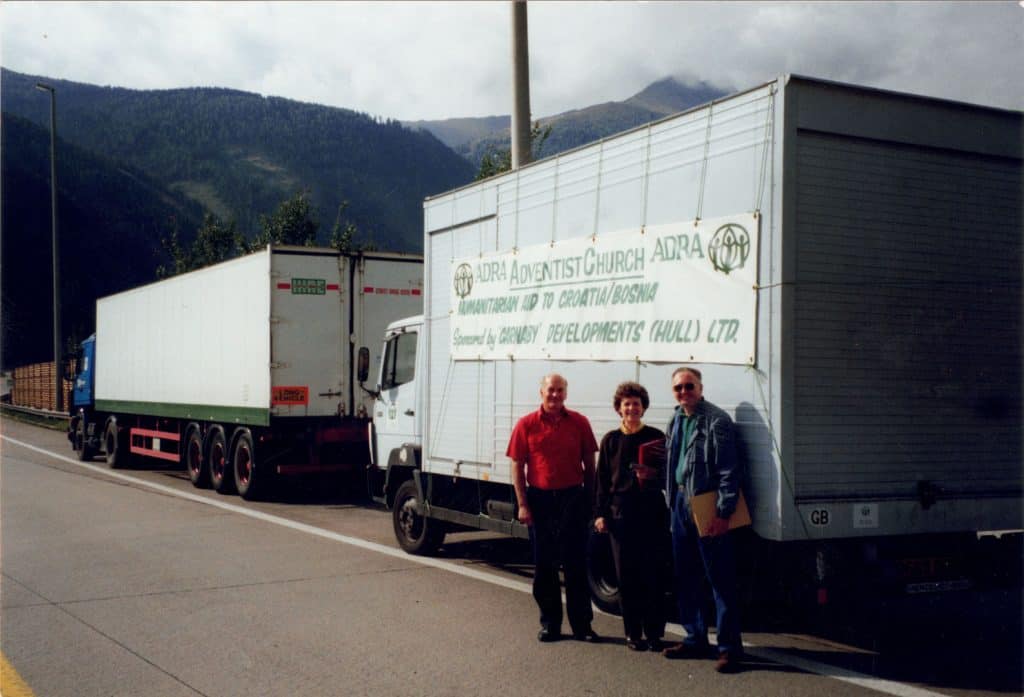 "At that time, Sarajevo [in Bosnia], a critical city, was shut off from the rest of the world," Watts explained. "The big lorries would come into Sarajevo and pick up the ADRA-stamped mail and distribute it across Europe and the world. What a blessing it was to provide this kind of service to the people there," Watts said.
During the ceremony, the former ADRA president was surprised on stage by Igor Radonič, an attorney for the SDA church's South Pacific Division, who, as an 11-year-old, relied on ADRA's postal service to find out if his mother was safe during the Balkan War.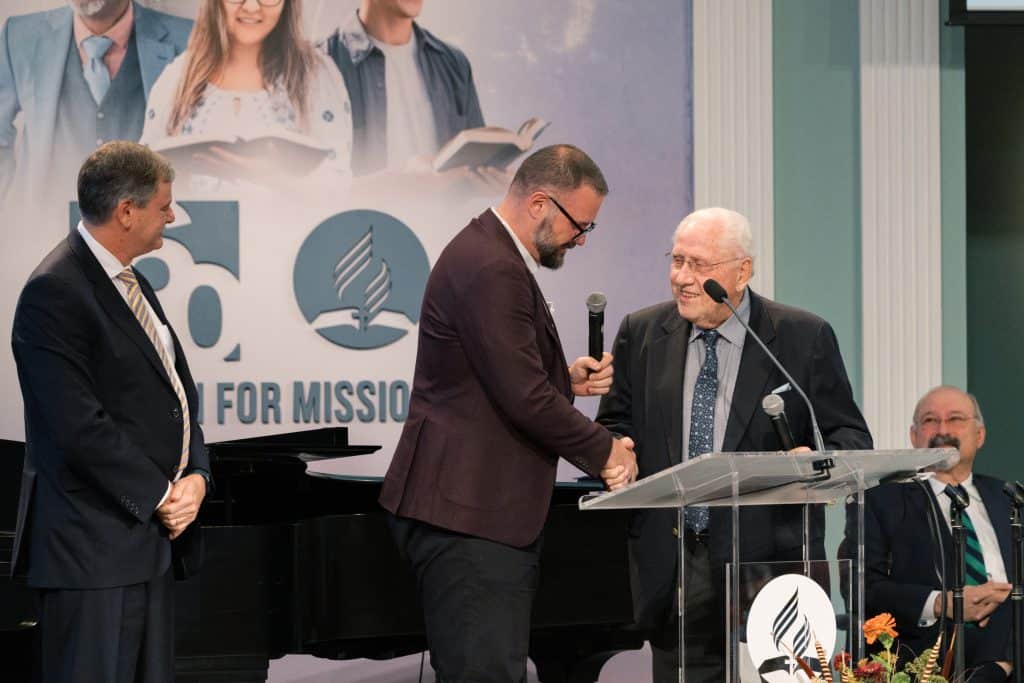 "The only way we knew my mom was alive was through her letters," Radonič said. "ADRA also fed my mom during the war as well. She made a covenant with God that if her two children were safe and she survived the war, she would find a place to worship Him. So, it's because of ADRA that I became an Adventist."
As ADRA embarks on the next chapter of its journey, the organization remains committed to its core principles of justice, compassion, and love. With Ralph Watt's extraordinary legacy as a guiding light, ADRA will continue to empower communities, transform lives, and build a better world for all.