Three years ago, Typhoon Haiyan devastated the Philippines. Over 1 million homes were damaged or destroyed, and more than 6,000 people lost their lives. With an established presence in the Philippines, ADRA was able to launch an immediate disaster response (in fact, some local ADRA staff suffered personal losses in the storm, but still reported for recovery duty to assist others in need). ADRA distributed food, water, hygiene kits, and kitchen kits, as well as tents and other temporary shelter materials.
While such distributions provide critical assistance for people in the immediate aftermath of a major disaster, for some people, it is a long road to recovery. That is why ADRA is still working with affected families to improve their lives and livelihoods. We are working with 900 households in the province of Leyte to generate alternate sources of livelihoods and bring economic recovery to communities affected by the typhoon. On a recent trip to the Philippines, ADRA International's Elizabeth Tomenko had the opportunity to witness the restoration firsthand, and meet some of the people who have benefitted from ADRA's projects.
Before the typhoon, one of the major sources of income on the island was coconuts – farming, harvesting, and processing. Typhoon Haiyan was so intense that it destroyed millions of coconut palms and left thousands without livelihoods.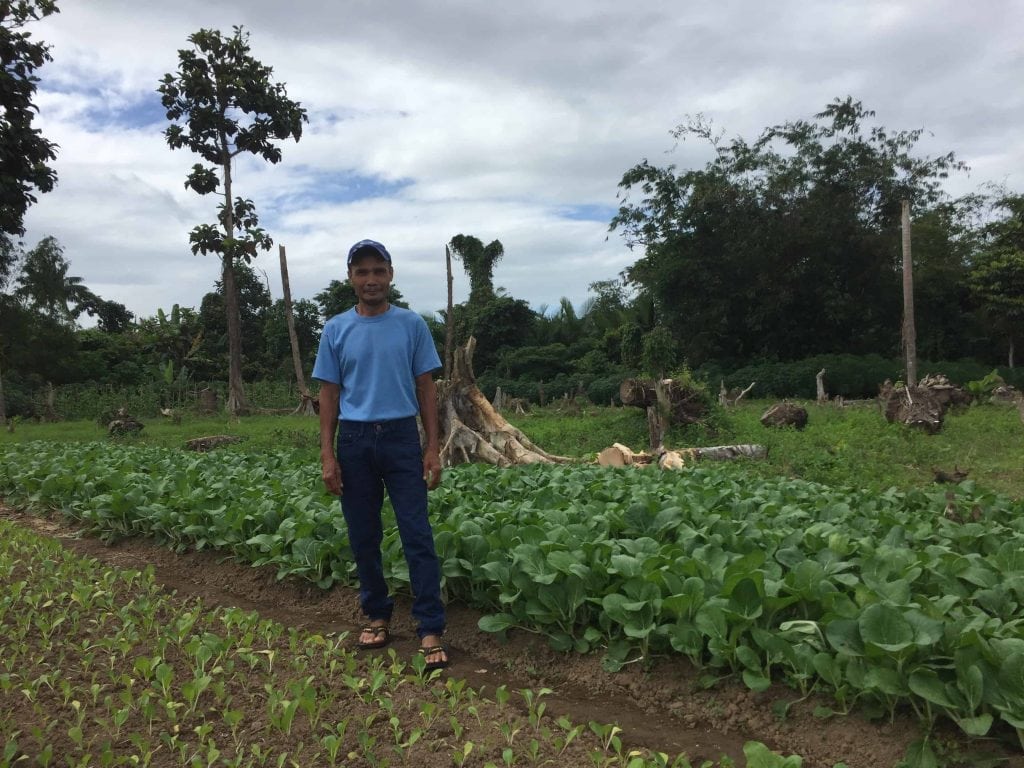 Roselo, above, was a coconut farmer for 30 years before Typhoon Haiyan destroyed almost all of his coconut trees. You can see some of the broken coconut palms in this photo. Roselo is a participant in ADRA Philippines' livelihoods and economic recovery project, and has transferred his coconut farming skills into farming vegetables for the local market.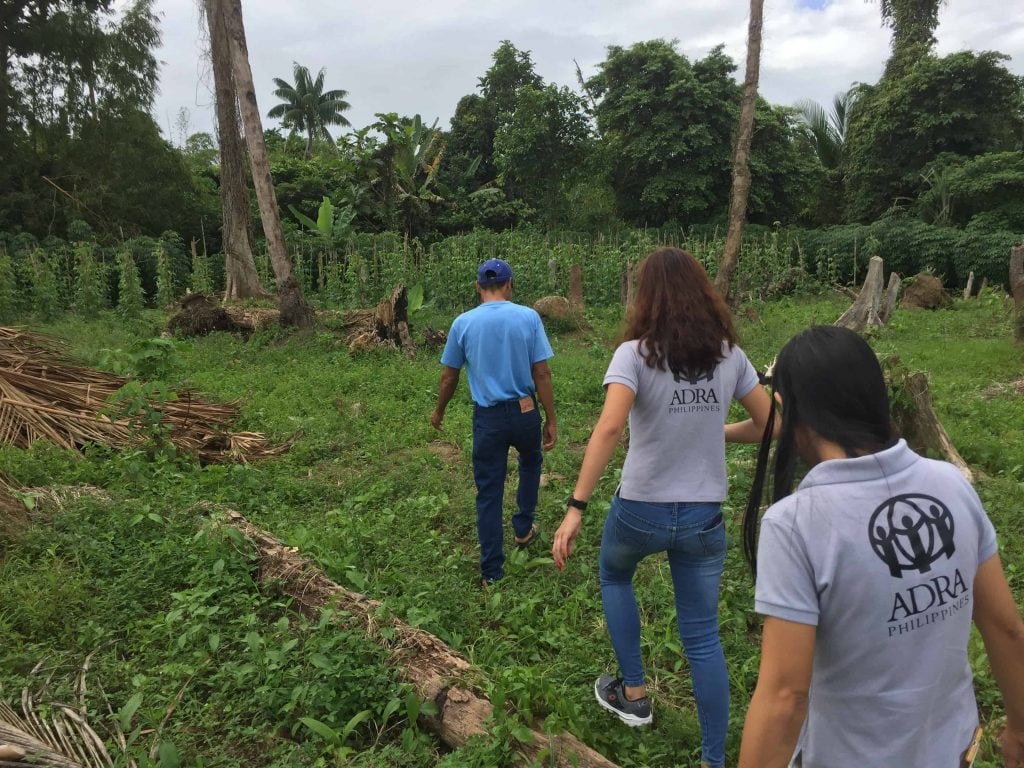 Here, Roselo gives ADRA field staff a tour of his vegetable gardens. He grows bok choy, string beans, bell peppers, sweet corn, and rice. He received a cash grant from ADRA to purchase the initial seeds and materials. He has also expanded his farming knowledge through attending additional ADRA-hosted trainings on organic fertilizers, vermicomposting (composting with worms), and hydroponics.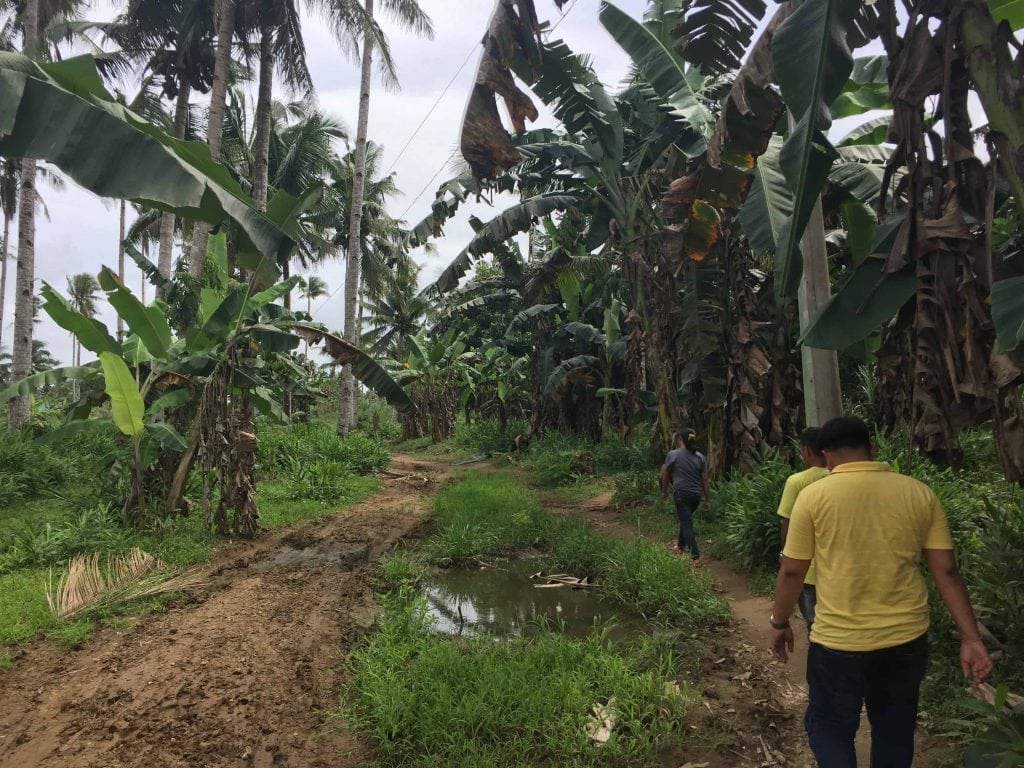 ADRA Philippines staff walk through all sorts of different terrain to reach the households they are supporting.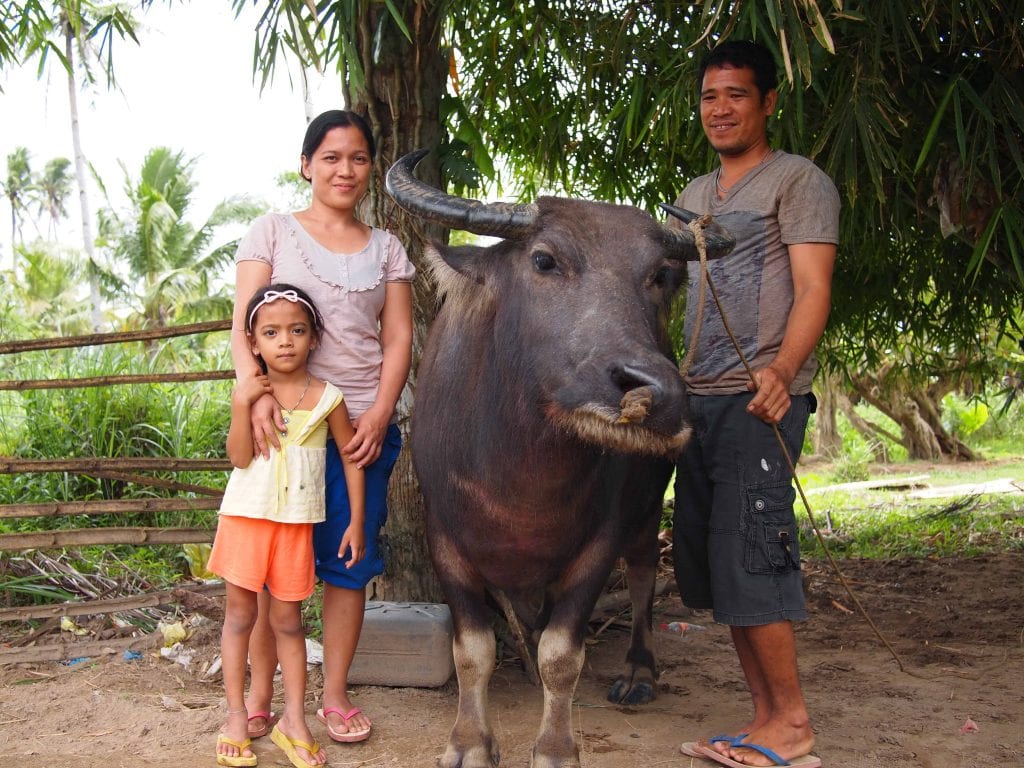 Jocefer and his family received a cash grant to purchase a carabao (a type of domestic water buffalo), which will generate income from working in the rice fields and transporting materials. Their carabao is also expecting a calf, which will be an additional source of income for the family! Jocefer received training on animal husbandry and also on business skills and financial literacy. Now they are able to record income, expenses, and savings to better manage and plan for their future.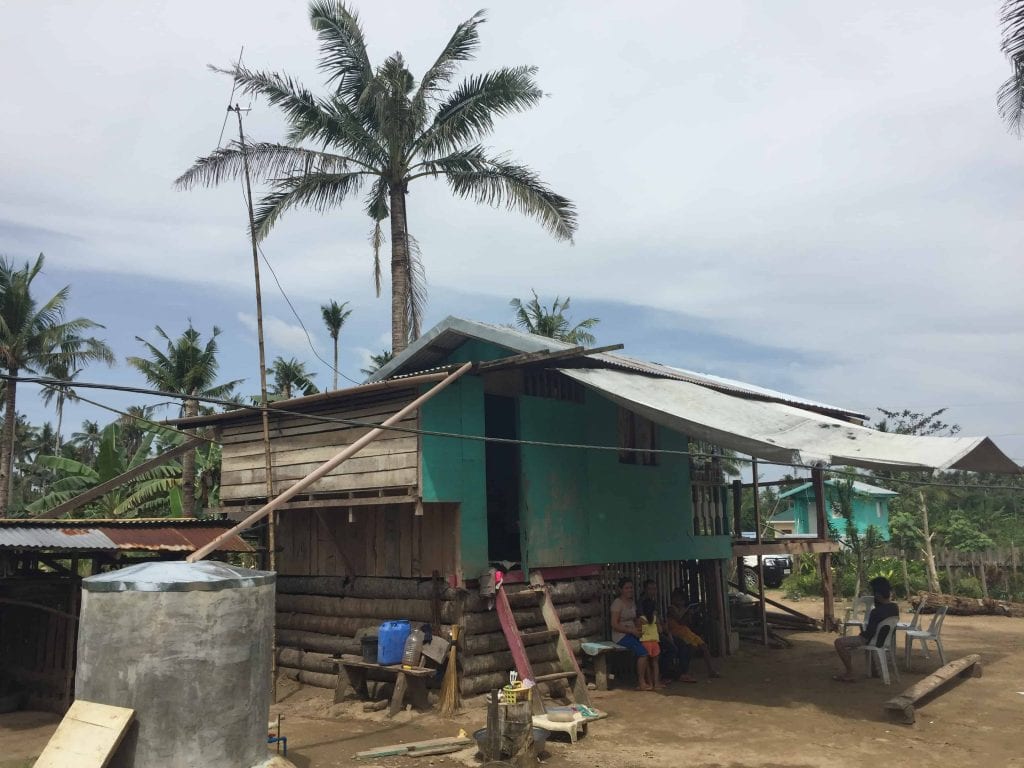 Jocefer's home was destroyed during the typhoon. He and his family live in a shelter that was provided by one of ADRA's typhoon recovery projects. ADRA has since further supported their community by providing the materials and training to construct rainwater collection systems to provide a reliable source of water.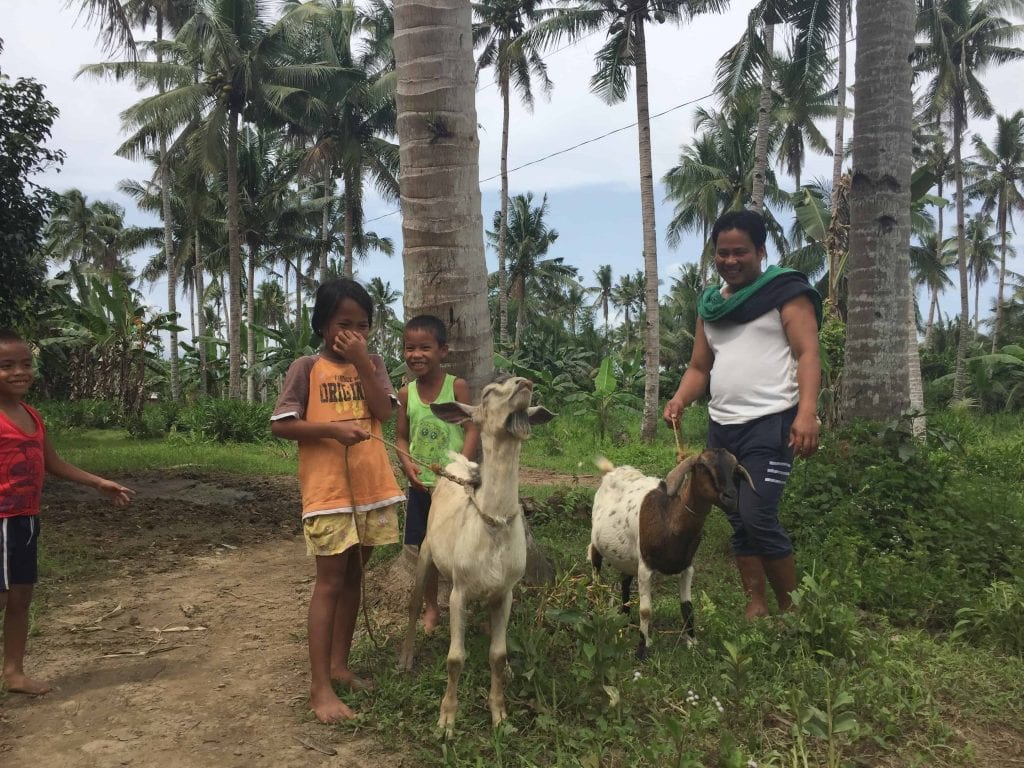 This family chose to use their start-up grant to buy a pair of goats. The one on the right is expecting a kid (baby goat), which they will be able to sell for more income! The family received training on financial literacy as well animal husbandry, which covers feeding, vaccinations, de-worming, and breeding.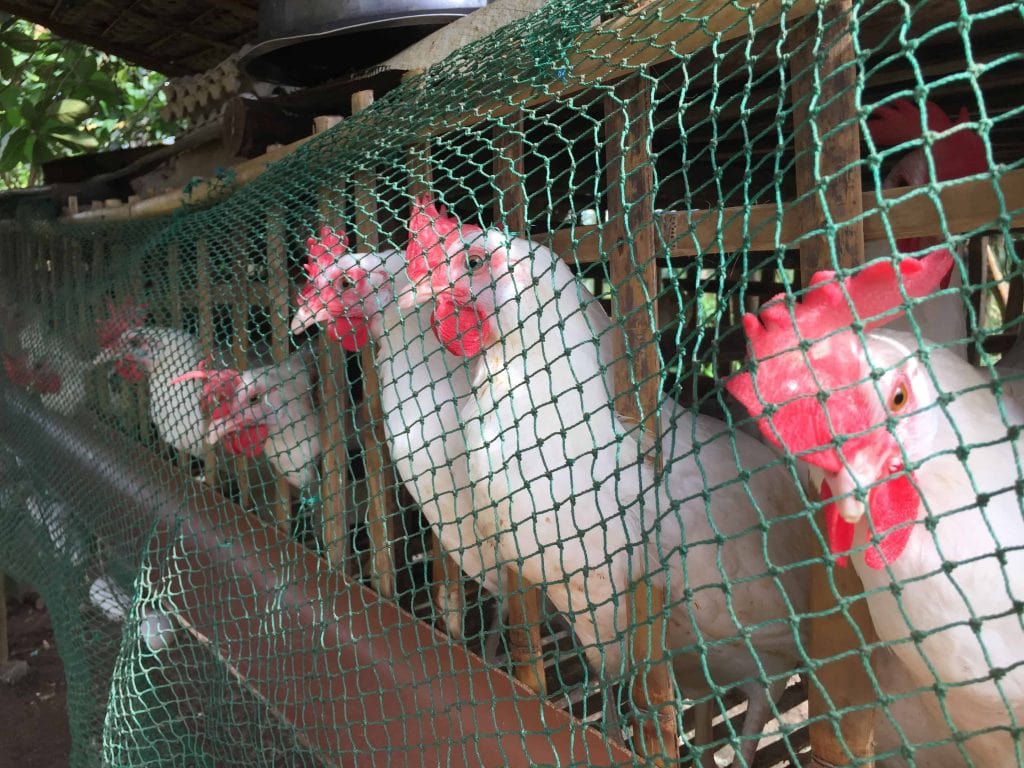 Many of the households chose to purchase chickens. The eggs are sold in the market for a profit, and any extras provide protein for the household's diet.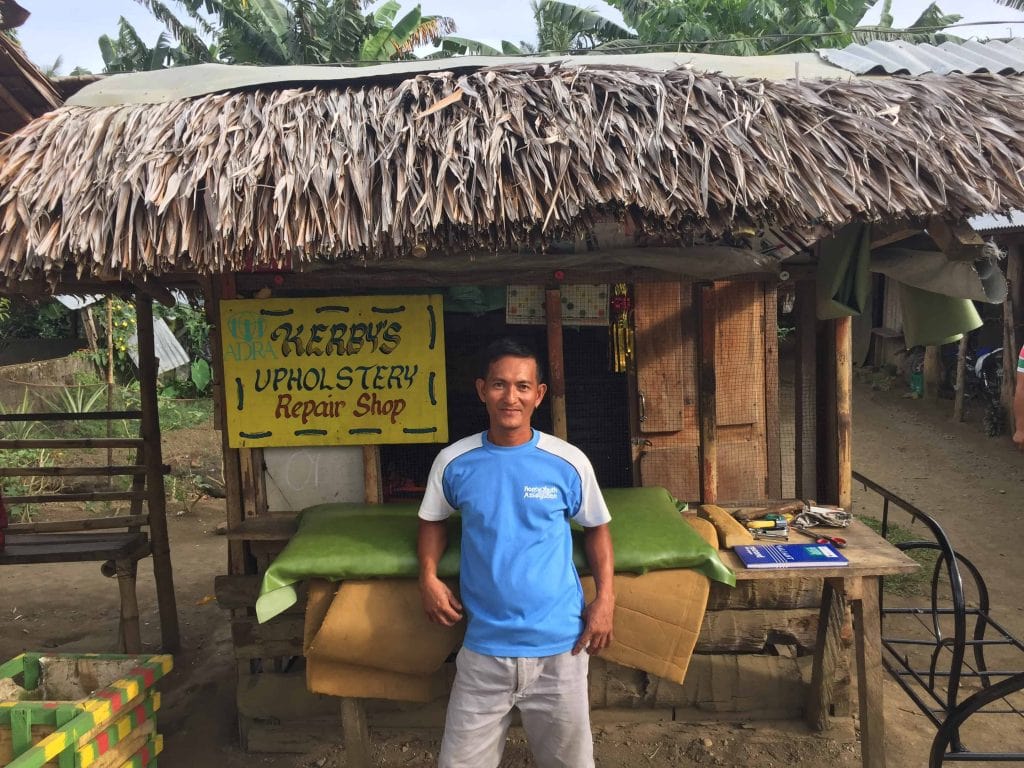 Some households chose to put their grant into providing services, such as upholstery repair, carpentry, cosmetology, sewing, welding, or bicycle taxis. This small business is the only shop in the community to offer upholstery repair services, and he has a steady flow of customers.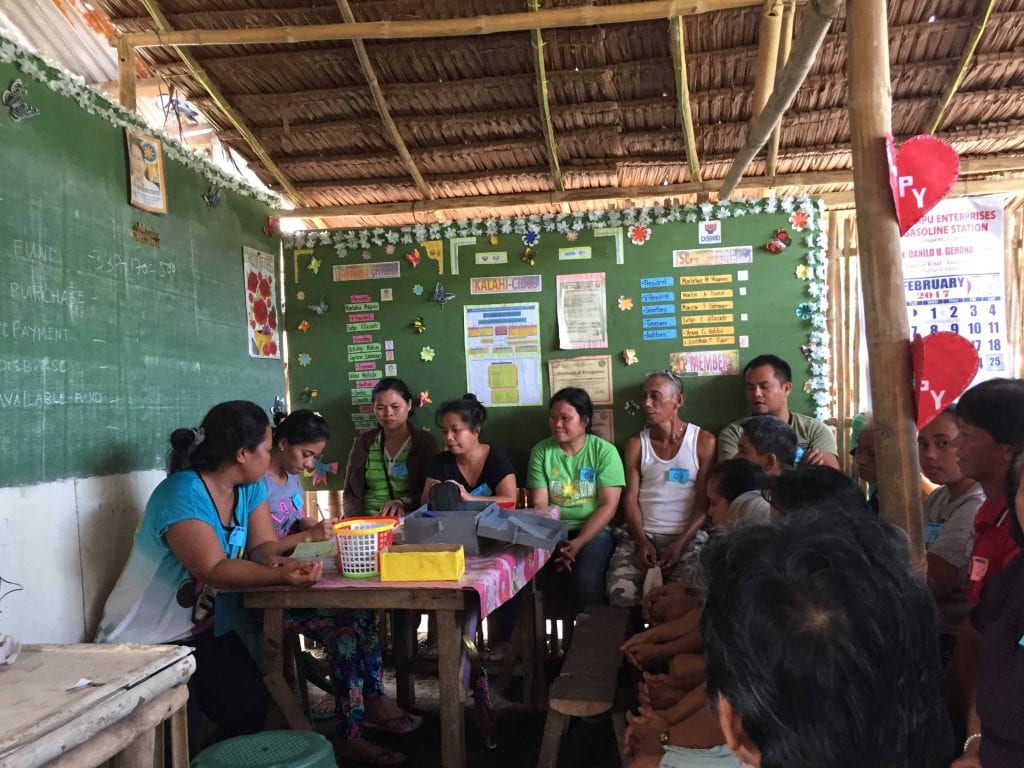 Financial literacy is empowering women, families, and communities in communities affected by Typhoon Haiyan. ADRA provided training for communities to organize into Community Managed Savings and Credit Association (CoMSCA) groups. Twenty groups were planned, but they were so popular that 25 groups were formed!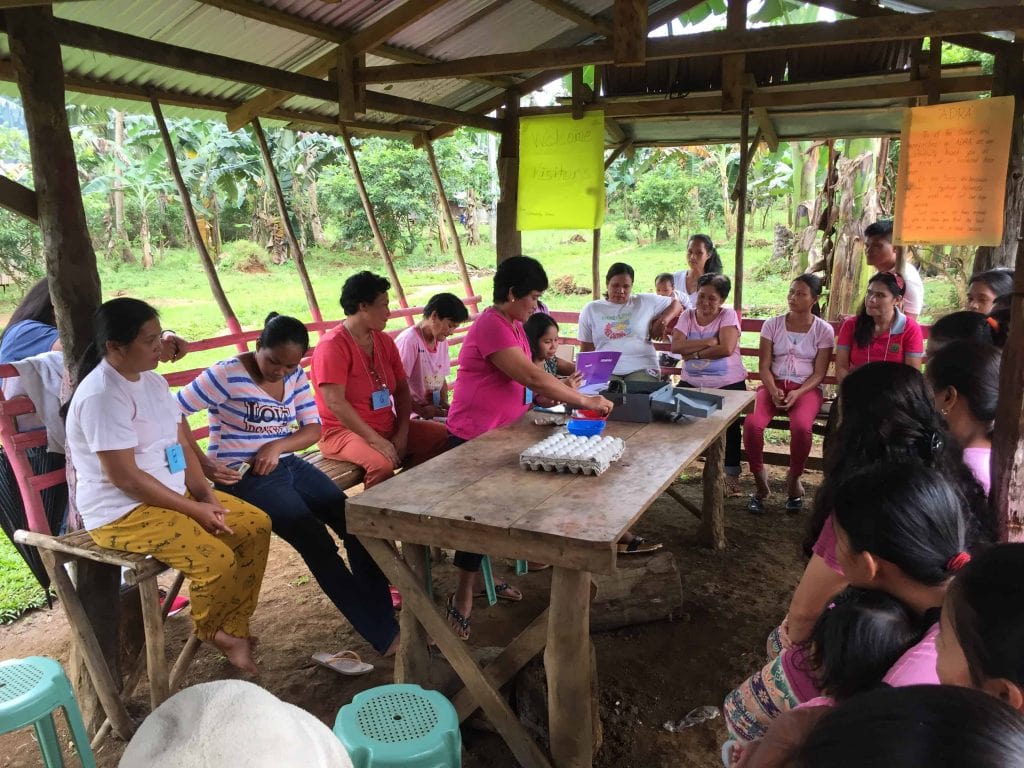 The groups meet weekly to save together, lend to each other, increase their earnings, and support each other with a joint medical insurance fund. The interest rates for loans are about half of what is available from lending institutions, and it all stays within the group to be disbursed at the end of a cycle. Manilyn (6th from the right) is one of the CoMSCA committee members, and a mother of two. "We are blessed to have savings!" she said. The group learned about saving for future needs, recording and understanding income, and managing expenses.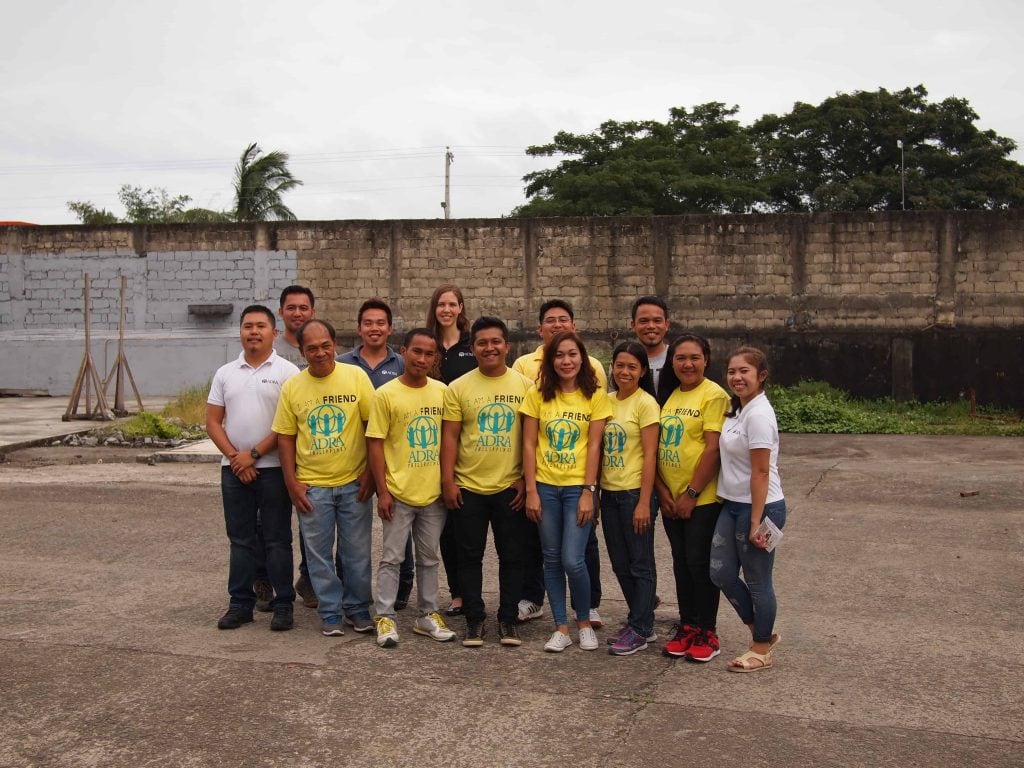 This team of twelve staff (shown here with their colleague from ADRA International!) is on the ground everyday working in the office and in the communities to make sure this project is implemented effectively and on-time. Thanks to support from ADRA's donors, this team is making a life-changing positive difference in the lives of these 900 families.
Thank you for your support!