Dear ADRA Family,
When experts in the news talk about our access to food during this ongoing global crisis, they use the phrase "supply chain." This phrase is most often used in reference to the shortage of food in grocery stores, and it is used to provide comfort to those who believe the world is out of food.
The world is not out of food. To paraphrase these experts, the supply chain is strong. While it is a frightening experience to walk down the aisles of your local grocery store and see empty shelves, this does not indicate there is no food, only that there are some disruptions to infrastructure and shopping habits.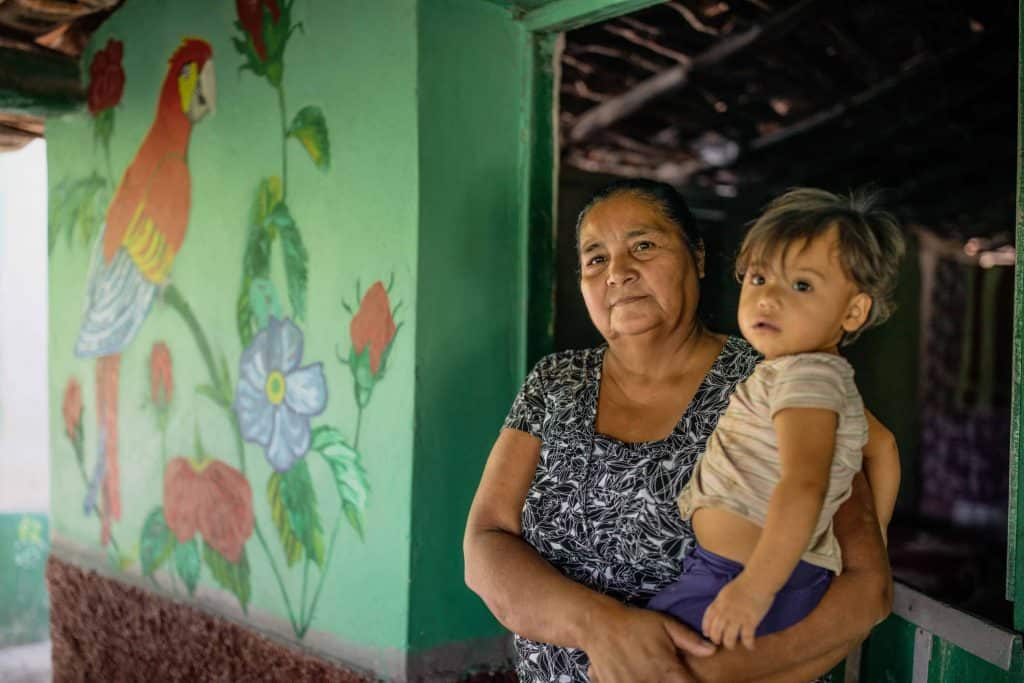 Juana knows what it is like to have no food. The 57-year-old mother of seven lives in Las Casitas, a community in the Dry Corridor of Southern Honduras. The name is no exaggeration: it is so dry there that farmers lose up to 80% of their crops each year.
For years, Juana and her family suffered drought and famine. Crops perished, water was scarce, and her children became thin and weak.
"Someone who lives here can only survive," she said. "Whatever you grow, that is what you eat. If you raise chickens, animals will come and eat the chickens. If we have tomatoes, they dry up. Little by little, you have nothing left."
We may fear a shortage of eggs or milk or toilet paper, but Juana and her family faced real starvation. For years.
All that changed when ADRA brought new life to her dry community.
Today, Juana has a cement water reservoir, a drip irrigation system, sustainable crops, and more. When she looks out her door, she no longer sees wilted plants, barren fields, and an empty chicken coop. Today, her view is one of the finest in Las Casitas: row after row of fruits and vegetables, a large cement tank filled with water, and a healthy flock of chickens.
"When I see this plot of land planted, I thank God for the help of ADRA," Juana says. "We have really seen a change in our community. Now we have means to support our families. We are all happy."
We are told in Isaiah 58, "The Lord will guide you always; he will satisfy your needs in a sun-scorched land and will strengthen your frame. You will be like a well-watered garden, like a spring whose waters never fail."
Even in this time of fear and uncertainty, let us give thanks to God. Though we do not know the future, we do know that He is in control.
May God bless you all.