On Monday, August 10, Gunther Wallauer, director of ADRA Middle East and North Africa (MENA), joined Rick McEdward, president at the Middle East and North Africa Union of Seventh-day Adventists and board chair of ADRA MENA, for an interview with Sam Neves of Adventist News Network. They discussed the Beirut explosion, including their personal experiences and how ADRA and the Adventist church are collaborating to respond.
Both Wallauer and McEdward have lived and worked in Beirut for several years.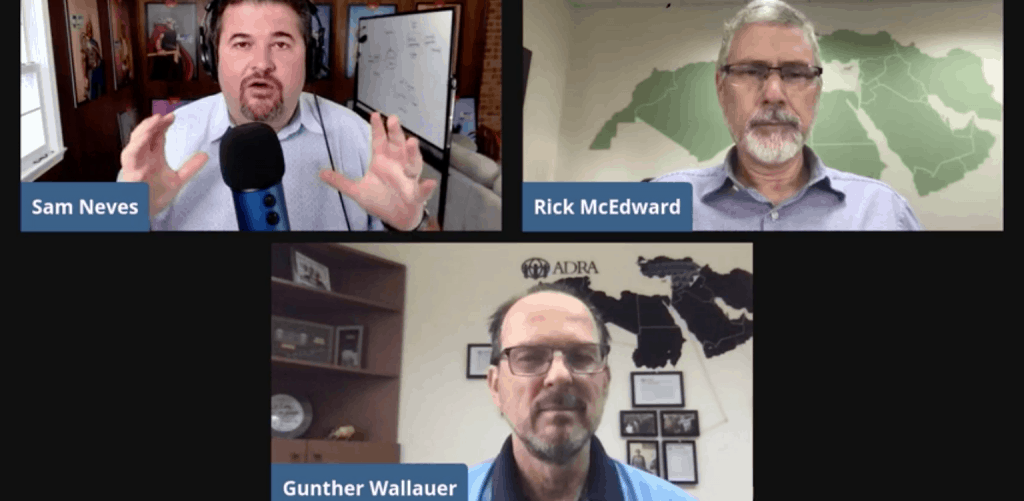 Q: What has been the impact to the church in Beirut?
RICK: I was sitting in my office when the desk started shaking. I thought it was an earthquake and many of our people rushed outside when the impact of the blast caught up with the blast. All the ceiling panels above my desk jumped up about a foot and then crashed back down.
Very quickly we started receiving news about the impact on our churches, schools, communities and homes.
Q: What was your reaction during the blast?
RICK: We didn't know at the time whether it was an air attack. We weren't sure what was happening. We were looking at the sky. Some people ran to bomb shelters that were used during the Lebanon civil war several years ago.
In our home we lost some windows—they blew in. We had shards of glass all over our house.
The impact, though personal for us, is much greater on those that have been closer to the blast zone downtown.
Many have lost their lives. Many have been injured and lost their homes.
Q: What does downtown Beirut look like now?
RICK: You go to downtown Beirut right now and it's full of buildings that have no windows, the offices have been blown through. Buildings who had a lot of employees, large buildings, apartments buildings are all destroyed.
Gunther and I have visited residential communities where many, many people have lost their homes.
Bouchrieh Seventh-day Adventist school, located one kilometer from the Adventist union office.
The Corporation of Electric Board for the nation of Lebanon, located in the downtown sector.
Photo taken across the street from the explosion site. Along the highway and in every community near the explosion, all you see is destroyed cars. In the background of this photo are destroyed apartment buildings.
Lebanon' granaries, which are now completely destroyed. A fire commander said, "I've been working with this unit for 25 years, even during the war I have not seen such destruction with just one blast."
The young lady in this banner is a firefighter who lost her life in the explosion while battling the original fire.
The firefighter camp and rest area ADRA assisted in setting up.
Q: What was ADRA's immediate response to the blast?
GUNTHER: The first thought we had is that we knew there would be rescuers, fire fighters and civil defense in the area to search for survivors.
We knew that they would be working around the clock. So we thought, let's take water for them and other volunteers we might find.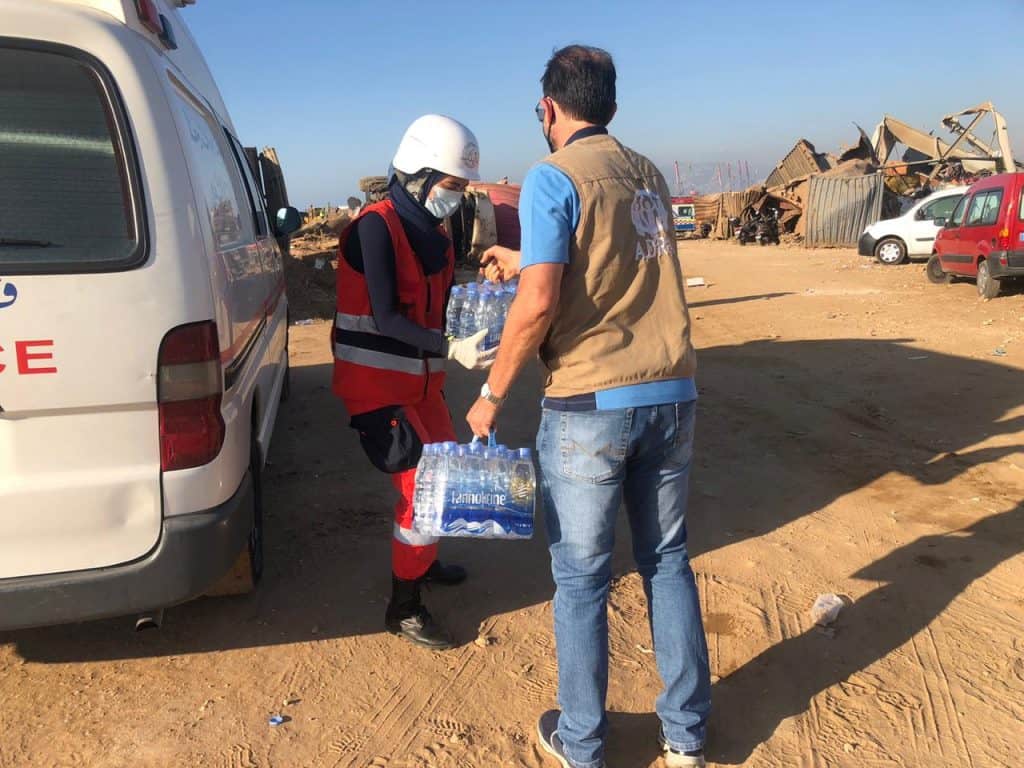 As we went to the explosion site we realized there were blockades set up by the army to prevent the general population from getting close to the blast site. We talked with the army and reached the fire fighter headquarters.
We talked with the fire fighters and they helped us get to the site where the blast happened.
They were starting to put a tent—the firefighters and rescuer teams from France and Poland—and they gave us a list of supplies they needed. We managed to purchase the things they needed and set up a rest camp for first responders.
The second thing we started to do almost immediately is distribute water and food to the population affected.
Q: What is ADRA's plan for long-term response?
GUNTHER: Currently we are developing reports and proposals for long-term response. We have been receiving donations and we connected with other NGOs in the area to continue coordinating the distribution of food and cash vouchers so that families can purchase food or tools to repair their homes.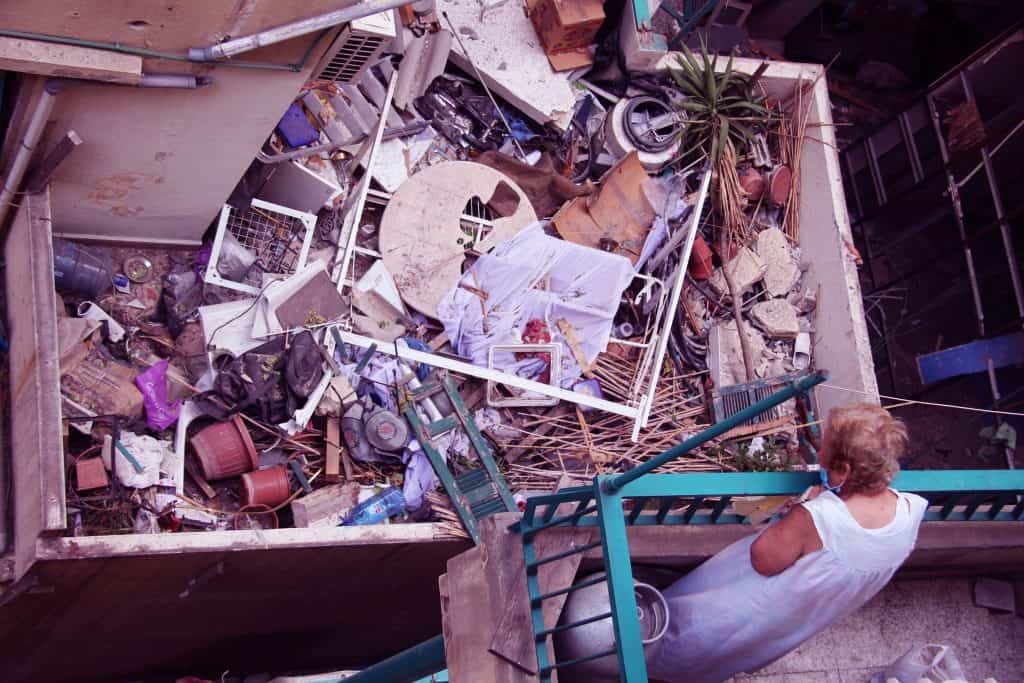 The basic need right now isn't just food and water but also security. Lots of homes don't have doors or windows. We've interviewed people who are rotating with family members to keep watch during the day and night to protect their homes.
So we are working to provide families with resources to help secure their homes.
Q: Inflation has skyrocketed so food is very expensive, and the blast has set in motion a sequence of events where the government has now resigned. But the difficult situation didn't start with the blast, did it?
RICK: About 9 months ago I arrived back in the country after some travel. When I arrived back I could not get a taxi from the airport to my home because all the streets in Beirut were blocked. There was burning trash and tires blocking streets and there was a popular protest amongst sincere Lebanese who wanted to see the country reorganized. Almost every political party recognized this as a positive demonstration to say, "We Lebanese want to improve our country."
Over several days the protest changed but it launched simultaneously with an economic crisis where the banks were closed for about a month. And the currency began to spiral out of control. It went from 1,500 lira to the dollar to up to over 10,000 lira to the dollar and it's varying now. So we lost about 85% of our purchasing power in the country. All of the food in the markets and supermarkets increased in their cost so that the average Lebanese person doesn't have what it takes to purchase food and to stay afloat during this crisis.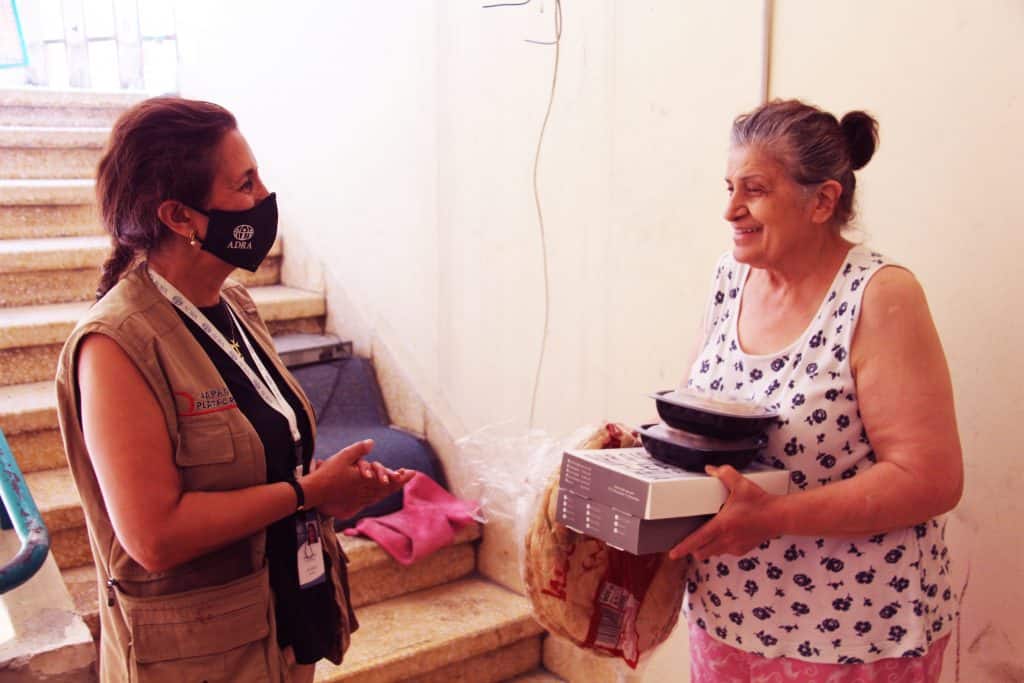 Then, the COVID crisis hit. In March we were on lockdown for 6 weeks with no one going out of their house.
Restrictions started lifting, but then the crisis returned about a week ago and we started on lockdown again because the COVID case load is increasing. So currently we have faced political, economic and health crises which have brought the nation of Lebanon to its knees economically.
Q: What does the situation in Beirut look like now?
RICK: Before the explosion the expectation was that the hospitals would be full of COVID victims by August 20. Suddenly, the blast happened and  took out 2 major hospitals completely. One of them that had the best critical care unit in the country and is now reduced 20% of its original capacity.
And a large portion of downtown Beirut cannot function now either which will mean more jobs gone. What is estimated at 50% unemployment right now will probably go up by 10-15% because of the large office buildings that have been put out of commission for a while.
Q: Is ADRA receiving donations right now?
GUNTHER: We are planning our long term response and receiving donations. We received one ton of food from Slovakia in a government plane. So we are in the process of packing the food to distribute it in the next days.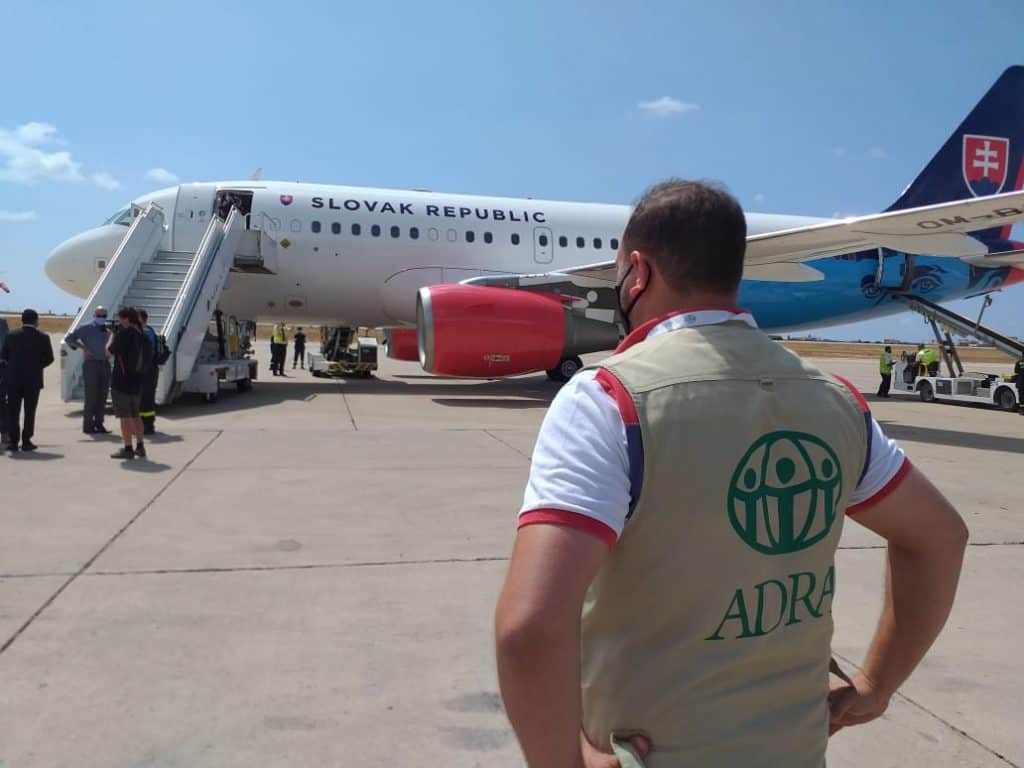 It's critical right now to coordinate with other organizations who are on the ground for us to identify the areas in which we need to continue to work.
ADRA Lebanon has a strong history in the education sector, so we want to identify 1 – 3 schools to assist in their rehabilitation and also work in the surrounding communities. This is also a high priority because there are 300,000 children without homes now.
We want to focus funding in these sectors.
We'll also continue providing assistance in food security. As we've discussed, before this emergency many people had already lost their job. Now it's even worse. The assistance isn't only immediate but it has to be for more months.
And if we get further funding, another important aspect is mental health support. The Lebanese population has gone through difficult times in the past. So many people are affected mentally by the blast because it brings up past trauma. 
If the funding comes in we are going to create teams to provide mental health support to people.
Q: How can I help in Beirut?
GUNTHER: The needs are huge. If you want to help ADRA as we help the people in Beirut the easiest way is to donate. Now is the time for us to share the comfort that we are experiencing elsewhere to help the people in Lebanon.