I never imagined my first visit to Nepal would be to lead the communication efforts during the aftermath of a 7.8 magnitude earthquake. But here I am.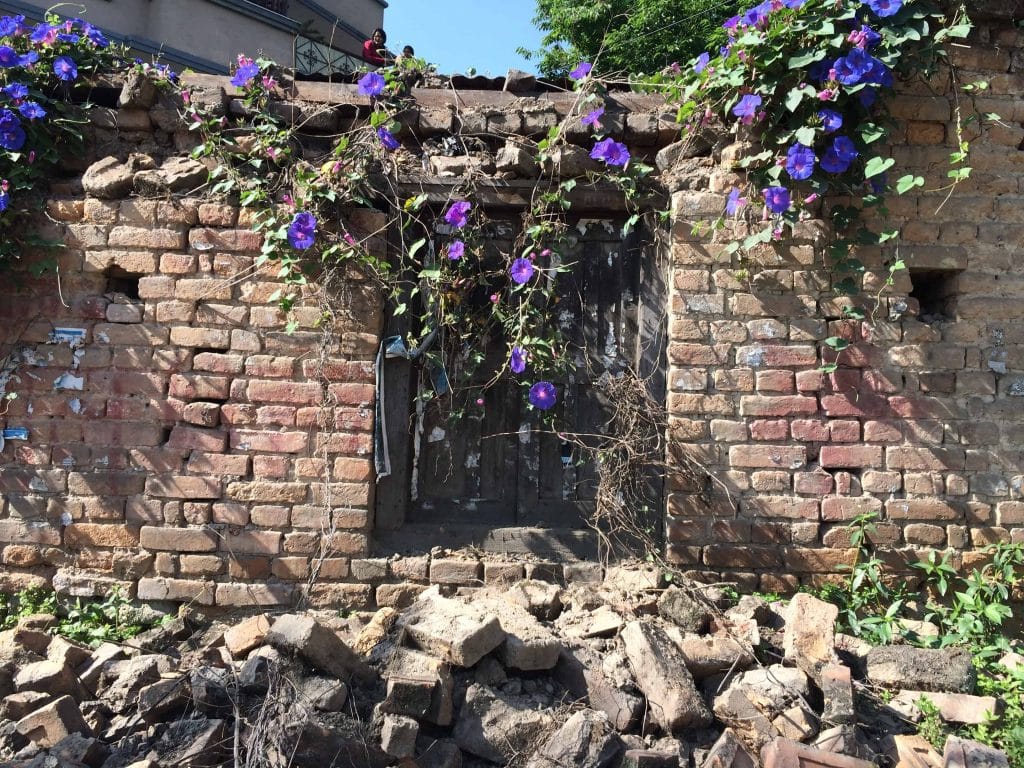 I'm here in the middle of a disaster zone grabbing breakfast with the rest of our emergency response team (ERT), thinking about what I've seen so far since I arrived.
Getting up in the mornings after several aftershocks throughout the night is hard. I spent the first few nights in Kathmandu half asleep and half awake. And that's me—I wasn't here for the 7.8 magnitude earthquake that shattered the lives of millions in Nepal and surrounding countries. The locals were still very terrified. Even if their homes were still intact, they have been sleeping outdoors for fear that the next time they wouldn't be so lucky.
The first couple of days, I was in a haze. Jetlag and the rigorous work schedule had me so tired that I was on autopilot getting from the guesthouse to the office.
But although I was exhausted, my heart was (and still is) broken. People are suffering immensely. Most lost their homes; many lost their loved ones.
One morning, our group was unusually quiet during our commute to the ADRA Nepal office. As I walked with a heavy heart I thought, "I don't think I can bear another story from this earthquake. It's too sad. My heart is too heavy."
In that moment, one of our colleagues stopped and gasped in awe. What I saw when I looked up completely took my breath away.
"Beauty in the brokenness," said Britt Celine, from ADRA Norway as she took a photo of beautiful Morning Glories blooming over what was left of a house destroyed by the quake.
I couldn't agree with her more.
Beauty in the brokenness.
Until then, I had been focusing on the sadness and desperation of the brokenness. But I wasn't thinking about how brave our ADRA Nepal staff had been.
Though they had been greatly affected like most, they are our very own Nepali heroes, serving people impacted by the earthquake despite their own needs.
I hadn't been thinking about how the Nepalese were caring for one another, offering each other food, clearing the rubble, and sharing tarps and tents with their neighbors during the rain.
Then there is the flood of international support. Humanitarian workers from all over the world have poured in to help the people of Nepal. And those who haven't been able to come have been praying and sharing words of encouragement and financial support.
The losses are great and unimaginable.
But every time there is a disaster, I see resilience in the human spirit and a spirit of service and compassion toward those who are suffering. It gives me hope that the brokenness will never win.
-Natalia López-Thismón