In 2016 Jonathan and Magali, a young couple from Belgium, embarked on a once-in-a-lifetime adventure: a trip around the world volunteering with ADRA projects from Mongolia to Vanuatu.
You can read the first part of Jonathan and Magali's adventure here.
Ecuador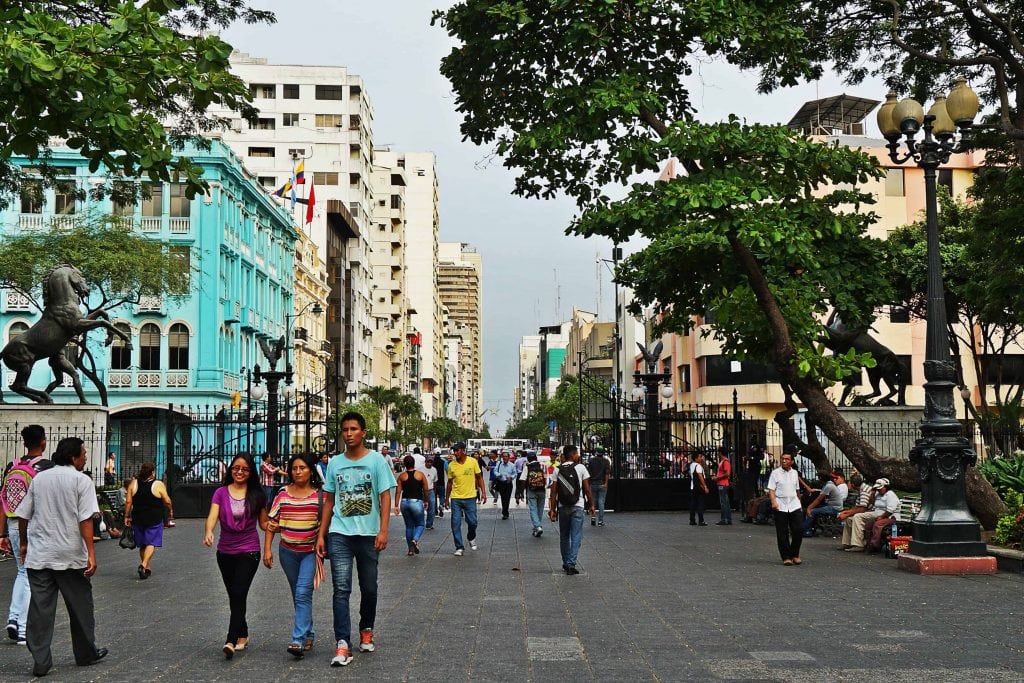 Ecuador, our third stop, was completely different from anywhere we'd been previously. We stayed more than two months in Guayaquil, one of the most important cities in the country. We had the opportunity to work directly with the beneficiaries of an economic development project. The goal of the project was to improve the financial capacity of vulnerable women through training in new skills, such as sewing and dressmaking, and to improve the women's self-confidence and self-image. The final step was for the women to develop their own commerce.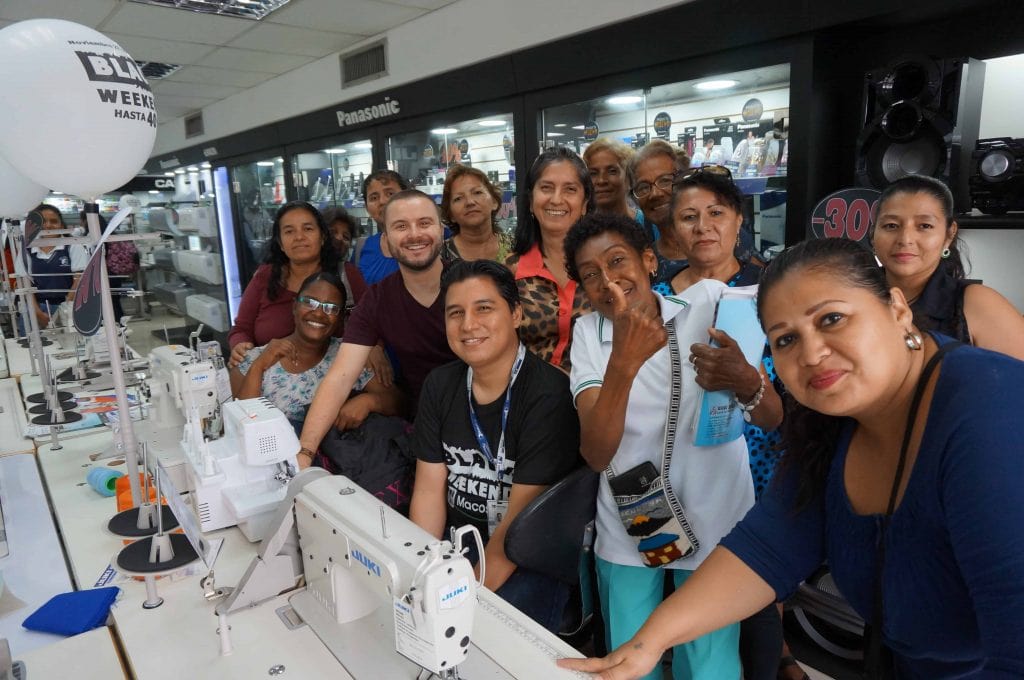 We worked on improving the project, but more importantly, we helped the beneficiaries with training in communication, marketing, and social networking for businesses. Several times each week we held personal trainings with individual women in order to understand each business and its challenges, and to find solutions. We spent quality time with these women, and often we were surprised by their joy. They were incredibly motivated and generous. Several times, they prepared surprises for us, such as for Magali's birthday, and for our departure. They had nothing, but they shared with us abundant happiness.
We were particularly touched by the extraordinary strength of character of Venus, a 50-year-old woman with severe physical disabilities. She was amazing—always smiling and joking with us, and she was really motivated by our business training. She worked very hard to produce good handicrafts, such as cushions, bags, and covers. At the end of our stay in Ecuador, she offered to Magali a handmade bag. It was absolutely beautiful and we were extremely touched by her generosity.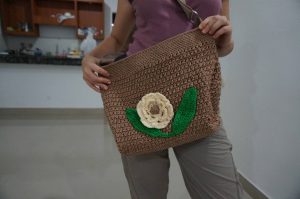 Vanuatu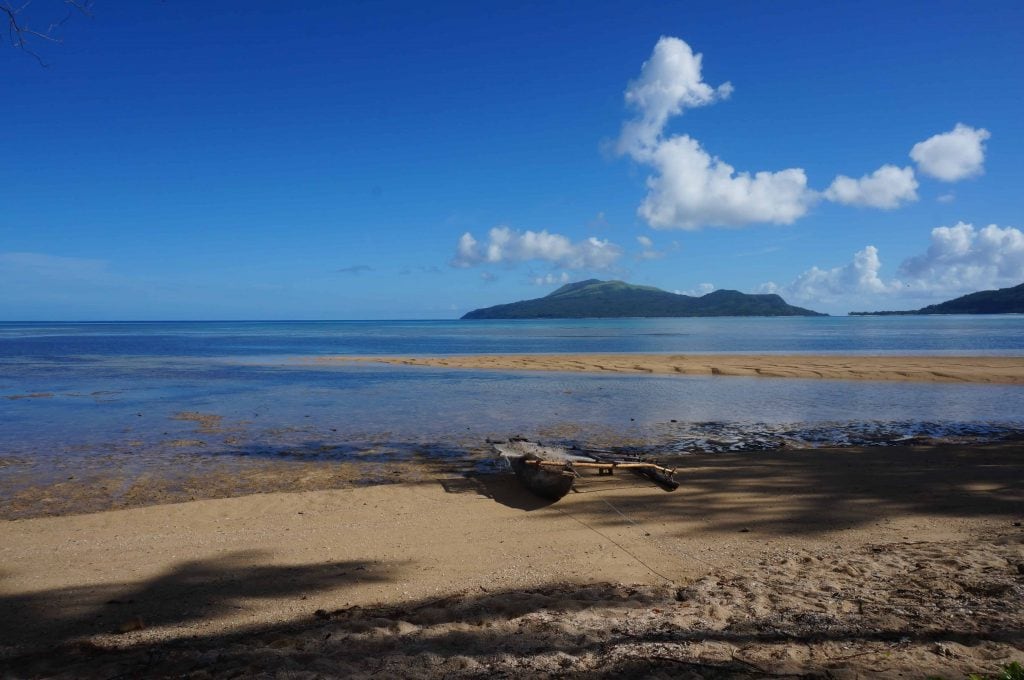 The final stop of our trip, Vanuatu, looked like paradise. We first heard about this country on TV in 2015, when Cyclone Pam battered the island communities. This was at the beginning of our trip preparation, and we decided to contact the local ADRA office to offer our help.
Vanuatu is a country of extremes. We found beautiful white sandy beaches and blue seas, but also many people in need, a high level of malnutrition and disease, a lack of drinkable water, and extreme climate events.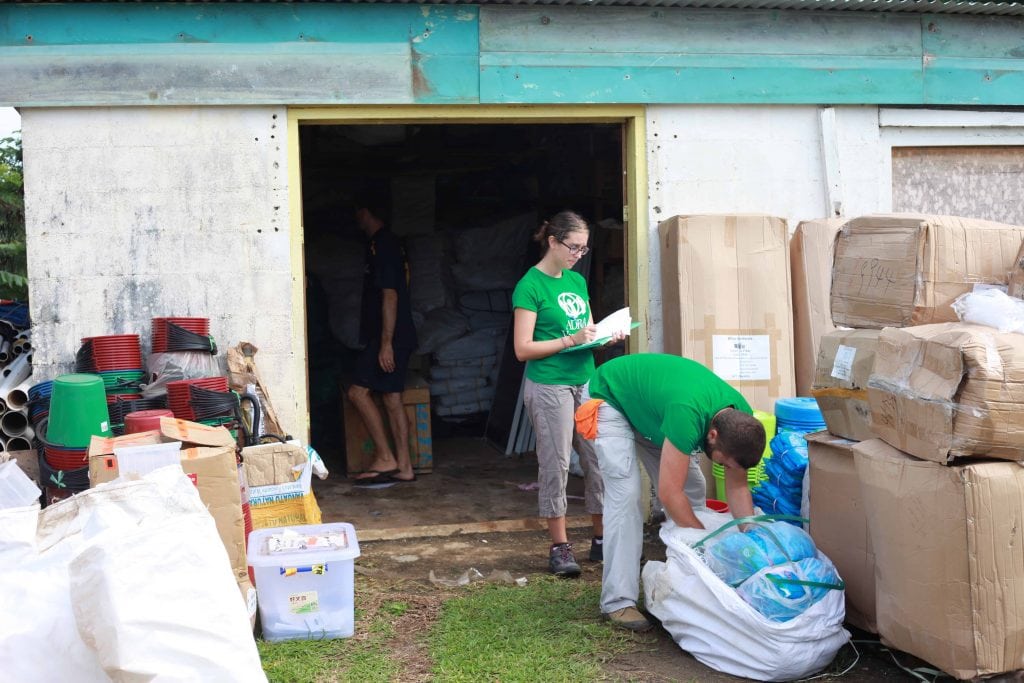 During our stay in the capital, Port Vila, I helped reorganize emergency stock and implement a new management system to connect the warehouses in all the Vanuatuan islands. Magali provided input on a project to prevent teen pregnancy, and worked on standardizing water, sanitation and hygiene (WASH) training.
— —
 Our year of volunteering with ADRA was incredibly rewarding, but it did also have its challenges. Time and adapting quickly were our biggest challenges. When you spend two months in a new country, you need to understand very quickly what the people want from you, what the project is, and how you can contribute. For us, it was key to have a lot of personal contact via email before our departure. Because of this, we had a better understanding of the needs and projects when we arrived, which helped us get to work quickly and maximize our impact during our short time there.
If you want to be involved in humanitarian work, don't hesitate! Of course, don't forget to take time to prepare your trip thoroughly: don't rush, and if you need some help or advice, contact your local ADRA office. Everyone has useful skills, and there are many needs overseas, as well as in your own country. You don't need to be rich, lucky, young, or heavily experienced—you just have to be really motivated!
Jonathan continues to be involved in ADRA's work, and is currently serving as the Executive Director of ADRA Belgium.
If you are interested in volunteering with ADRA, we suggest you start by contacting the ADRA office in your country, or the country where you would like to volunteer, to discuss opportunities and ways to get involved in ADRA's work.
ADRA International has recently launched a program called ADRA Connections, which sends groups of volunteers all over the world to assist with ADRA projects and bring benefits to communities in need. You can find more information about ADRA Connections online now.